Teaming up with my favourite group of wedding pros in this Napa Valley Chic wedding inspired photoshoot was a little dream come true! It's featured over on 100 Layer Cake today, so hop on over there and give it some love! Everytime I work with the White Book Wedding Co, I am blown away by how seamlessly everything comes together (and I know it's all due to the incredible amount of behind the scenes work that I never see!) The metallic geometric aisle runner and pops of unexpected colour were my favourite parts of this shoot!
From The White Book Wedding Co, a little bit behind the inspiration:
Inspired by the light, airy barns and chic boho style of California wine country, The White Book Wedding Co. brings to life Napa Valley Chic style in this stunning new venue in Ontario, Canada, called Rainbow Valley Wedding Barn. Perfectly worn all white walls create the perfect setting for this greenery draped tipi and custom white and rose gold benches. Finished with Pantone's soft blue pillows and rose gold geometric runner, this ceremony screams cool girl chic. The chic style of this coral, blue and ivory shoot was perfectly captured by Jenn Kavanagh Photography. Perfect rose gold beauty and boho hair created for our too cool couple, Ainsley and Tim by Dawna Boot Makeup and Ladylyn.
Vintage bohemian furniture by Warehouse 84 created the perfect barn lounge and table for our California couple. Custom white heart benches created by Stirling Carpentry added a chic, unique seating plan for our tipi ceremony and perfect Napa table.
Bright coral florals and strands of elegant greenery designed and created by The White Book perfectly complimented the wild, colourful bouquet and boutonnieres for Ainsley and her beau Tim.
Our stunning bride Ainsley, rocks the perfectly elegant Hayley Paige "Mona" gown and changes for her reception into the deep V stunner by Tara Keely, all provided by Pearl Bridal House. Gorgeous hair pieces by Blair Nadeau Millinery perfectly compliment the long boho hair on our beautiful Ainsley. Nothing is complete without a stunning ivory and gold geometric manicure to accent her sparkling ring. To match his gorgeous bride, Tim looks oh-so daring in his dark navy slim fit suit by Top Man Canada.
To complete the rose gold and blue place setting created by The White Book using Kate Spade cutlery, custom plating and crystal stemware from Warehouse 84, Hattitude Jewellery added the perfect touch of romance and chic with custom gold chain bracelets that perfectly matched our favour jewellery display.
In addition to our sparkling treats for these California wedding guests, Crumb and Berry created the perfect groupings of decadent sweets designed with a geometric influence, in corals, soft hues of blue and the perfect rose gold. Styled with pieces from Warehouse 84 to make all the delicious details look completely scrumptious.
Gorgeous menus, place cards and invites were magically created by Ferris Wheel Press to accentuate the bright, airy colour palette.
See below for a complete list of vendors and our behind the scenes video (by RC2 Films) to watch us at work!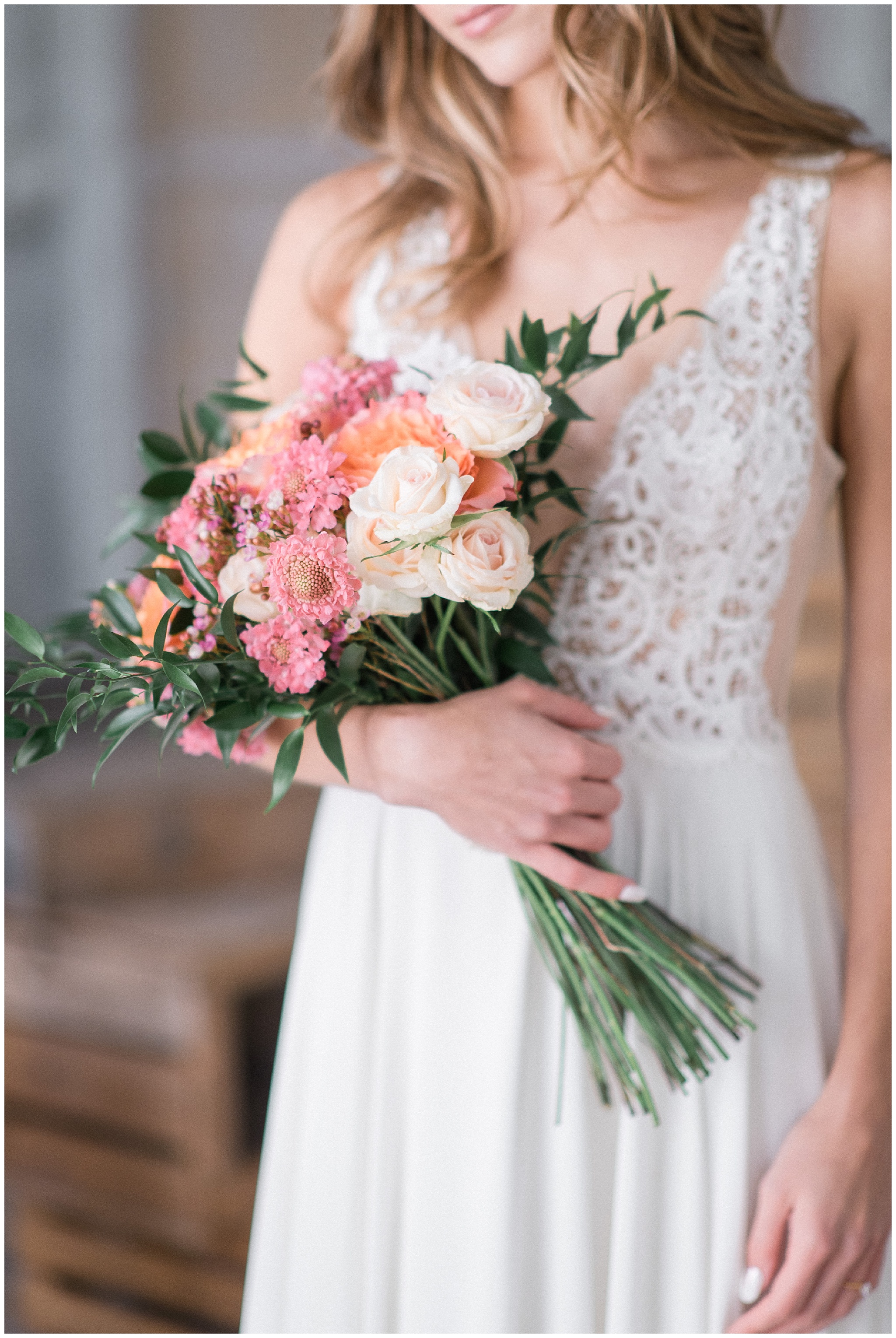 Napa Valley Chic BTS from RC2 Films on Vimeo.
Vendors
Planning and Design: The White Book Wedding Co
Florals: The White Book Wedding Co
Photography: Jenn Kavanagh Photography
Videography: RC2 Films
Venue: Rainbow Valley Wedding Barn
Makeup: Dawna Boot Makeup
Hair: Ladylyn Hair
Stationery: Ferris Wheel Press
Furniture, crates, props and stemware: Warehouse 84
Benches: Stirling Carpentry
Napkins: Inspire Event Rental
Cutlery: Kate Spade
Dinnerware: The White Book Wedding Co.
Favours, Bridal Jewellery, and Jewellery Display: Hattitude Jewellery
Sweets and Cakes: Crumb and Berry
Pillows and Blankets: The White Book Wedding Co.
Nail Stylist: Mobile Mimi
Gowns: Pearl Bridal House
Hair Pieces: Blair Nadeau Millinery
Models: Hayley from Spot 6 Management
Nathan from Velocci Models