The holidays are a very popular time for couples to get engaged- my feeds are FULL of ring selfies and big announcements these days! Being in the newly-engaged bubble is such a fun time full of excited phone calls, lots of bubbly and well wishes, but it also brings with it A LOT of questions about your wedding plans. This can be pretty overwhelming, especially if the proposal was a huge surprise and you haven't even thought about your future wedding plans yet. With so many new engagements, I think it's the perfect week to share some of my insights into what to do after you get engaged! I'm using this opportunity to also share some images from Kendra and Brandon's elegant and timeless Elora Mill wedding.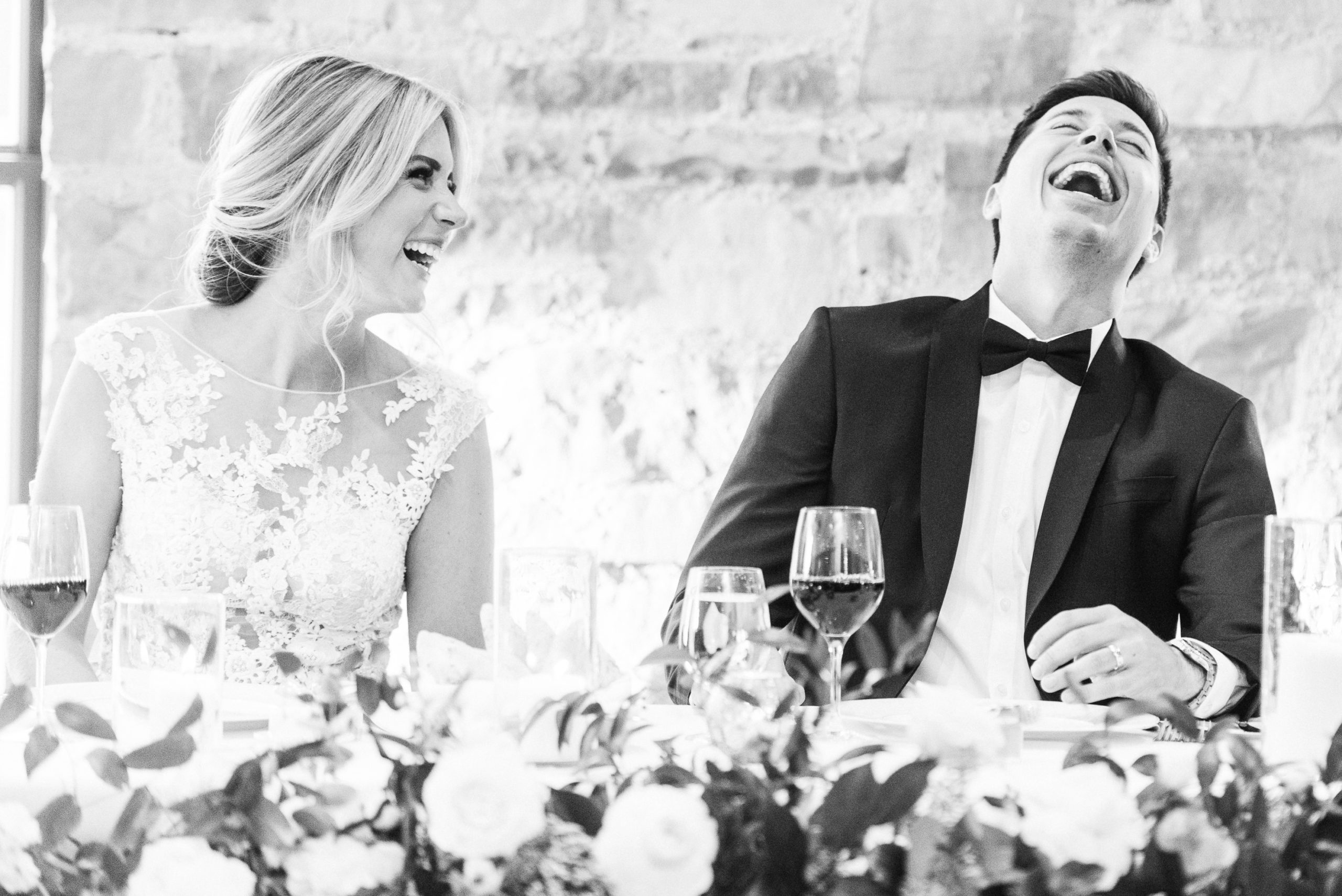 You're Engaged! Now What?
Enjoy it! The first few days after the big question is popped should be fully enjoyed. Make all the calls, share the news in person if you are able to safely (dang COVID ruining all the in person celebrations!) and really just take the time to celebrate it. Nick proposed to me on a Thursday night ahead of a long weekend (it was actually on Valentines Day and the Family Day weekend PLUS his birthday!) so it was the perfect weekend to be able to see family and friends and tell them in person, and do some special visits. I'll always remember that weekend and how much love we felt.
Then the Questions Start: 'Congratulations! When is the wedding?'
I try not to immediately dive into asking questions about wedding plans when friends tell me that they got engaged. They hear it from almost every single person they share the news with, and it can be really overwhelming to not have any answers. I know that loved ones are just so excited, so the questions come naturally, but I think questions like this lead the newly engaged couple to believe that they are already 'behind' in their wedding planning, or that they need to immediately book a venue and pick a date. These questions, coupled with the friendly, yet loaded advice that 'you won't believe how quickly x books up! You should book it soon!' in reference to prime dates, venues, photographers, etc. I don't think there is anything wrong with taking the time to enjoy your big news, and to slowly start thinking about what you might want your wedding to look like. Having an answer like 'We aren't sure yet, we are just enjoying this time right now and will probably start looking into dates and plans in x days/weeks/months.'
Planning Time!
Once you are ready to start your planning, you'll soon find out that you can't really get much done without a booked and secured date and venue. As a photographer, I can't take any meetings with clients who don't have this settled yet, because if you end up booking on a date that I don't have available and we've already spent an hour together for a consultation, we'll all have wasted our time! It's like that old saying, 'don't put the cart before the horse.' There is an order to booking your wedding items that just makes sense. I love when couples are excited to chat with me and already know they want to book me, but I really do think you need to have a firm location and date before reaching out to any vendors. An exception to this would be if you are already certain you want to a hire a particular vendor, then you could reach out to them before you sign onto your venue to make sure that they are available on your date. This is totally fine and it does happen (and it's flattering when it does!) because I know that these couples are SO excited to work together that they'll pick their date around my schedule. There's nothing sweeter! After your date and venue are set, I recommend tackling one vendor at a time, and start with the ones that are most important to you, OR the ones that can only do one wedding per day. Photographers and planners should be first on your list after your date and venue, followed closely by your beauty team, florist and officiant. If you plan on hiring a decor team, videographers, a cake, a band or DJ, limos, and booking hotel blocks, those can be next! Once the vendors are booked, it's time for the fun stuff like shopping for suits or dresses!
My Advice
I think the best advice I can give to any newly engaged couple is to choose not to stress. Enjoy the process, and just remember the most important reason for all your plans: getting married!
And lastly, what would a blog post be without a featured wedding?! Today I'm sharing photos from this beautiful and timeless Elora Mill wedding. Kendra and Brandon have such great style and such a fun group of friends; I LOVE their bridal party photos we did! This was my first time working at the Elora Mill and man, it is drop dead gorgeous. Such a stunning venue with so many elegant, modern touches. I have a few more weddings booked at the Elora Mill for 2021 and I'm looking forward to shooting there again!
Big shout out to Jacqueline for shooting with me and always being such a calming presence on some hectic days! And as always, list of vendors below!
Enjoy!
xo Jenn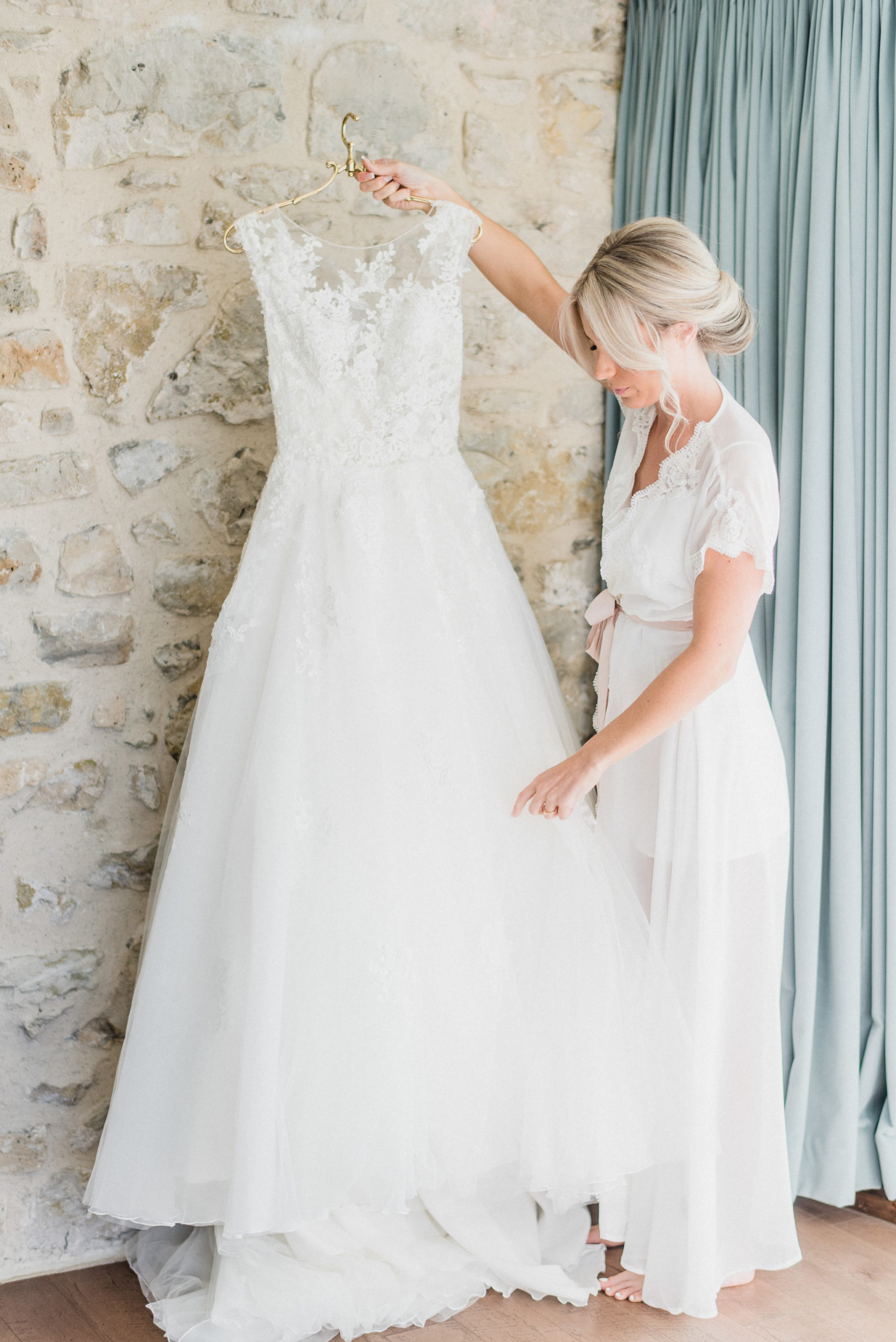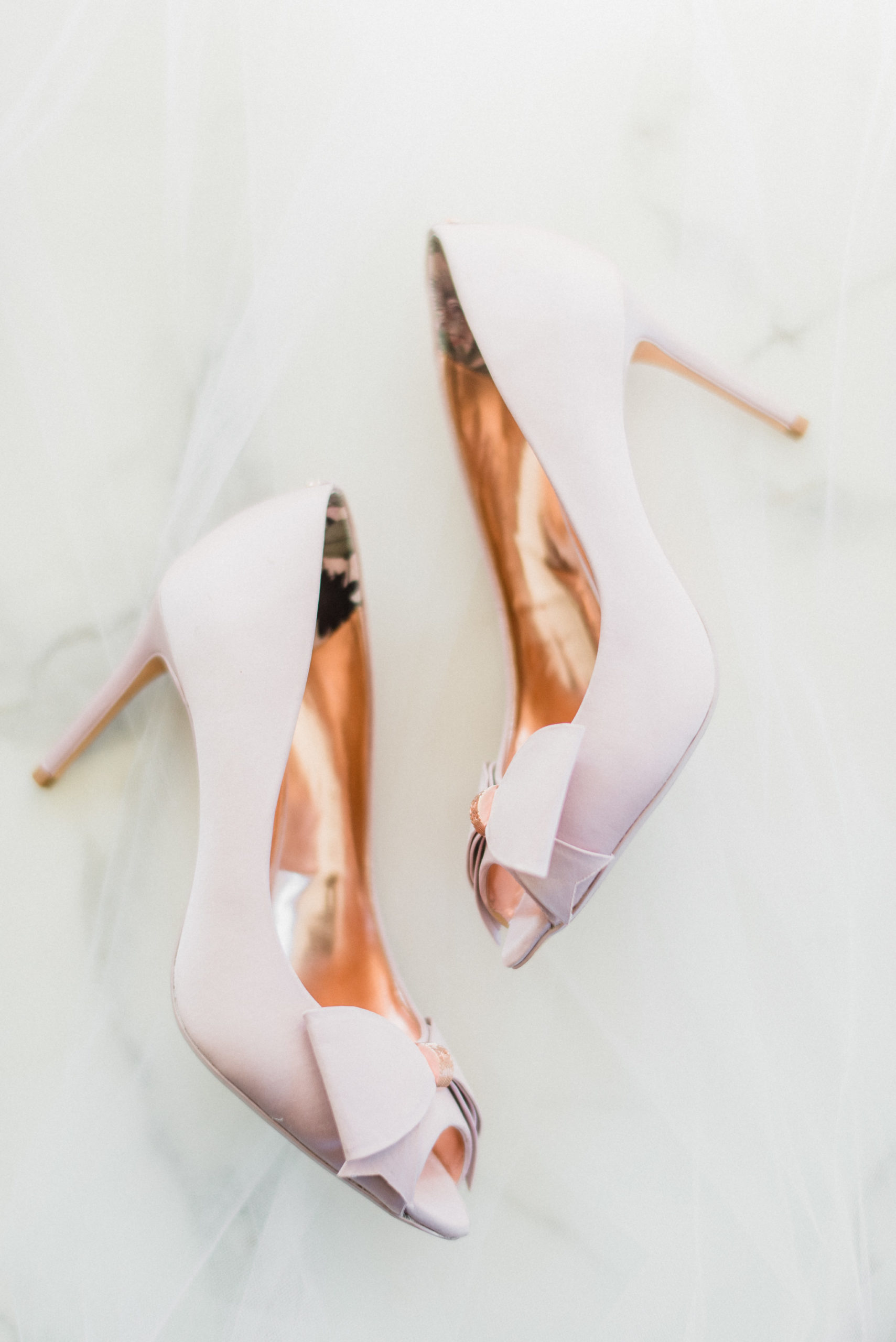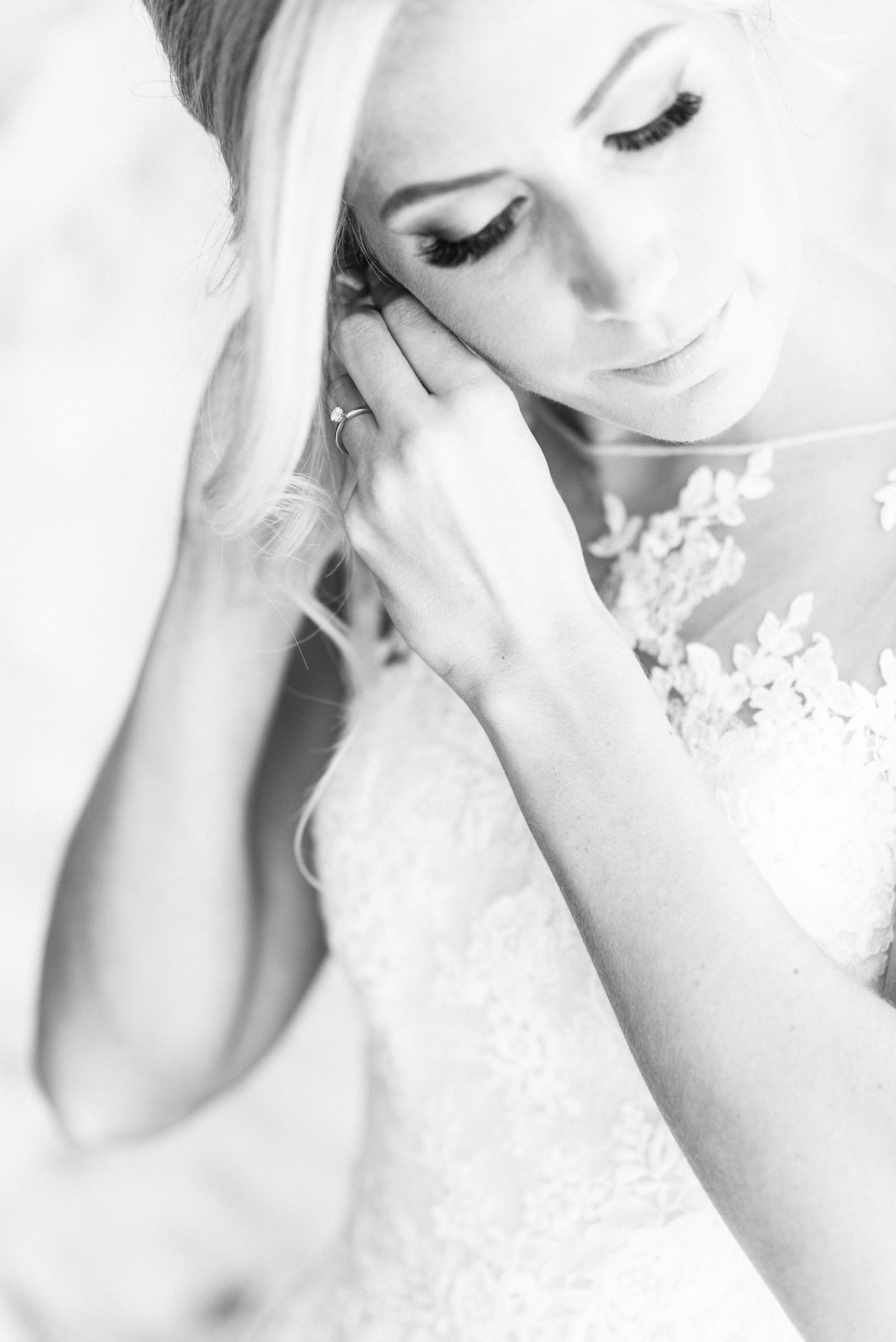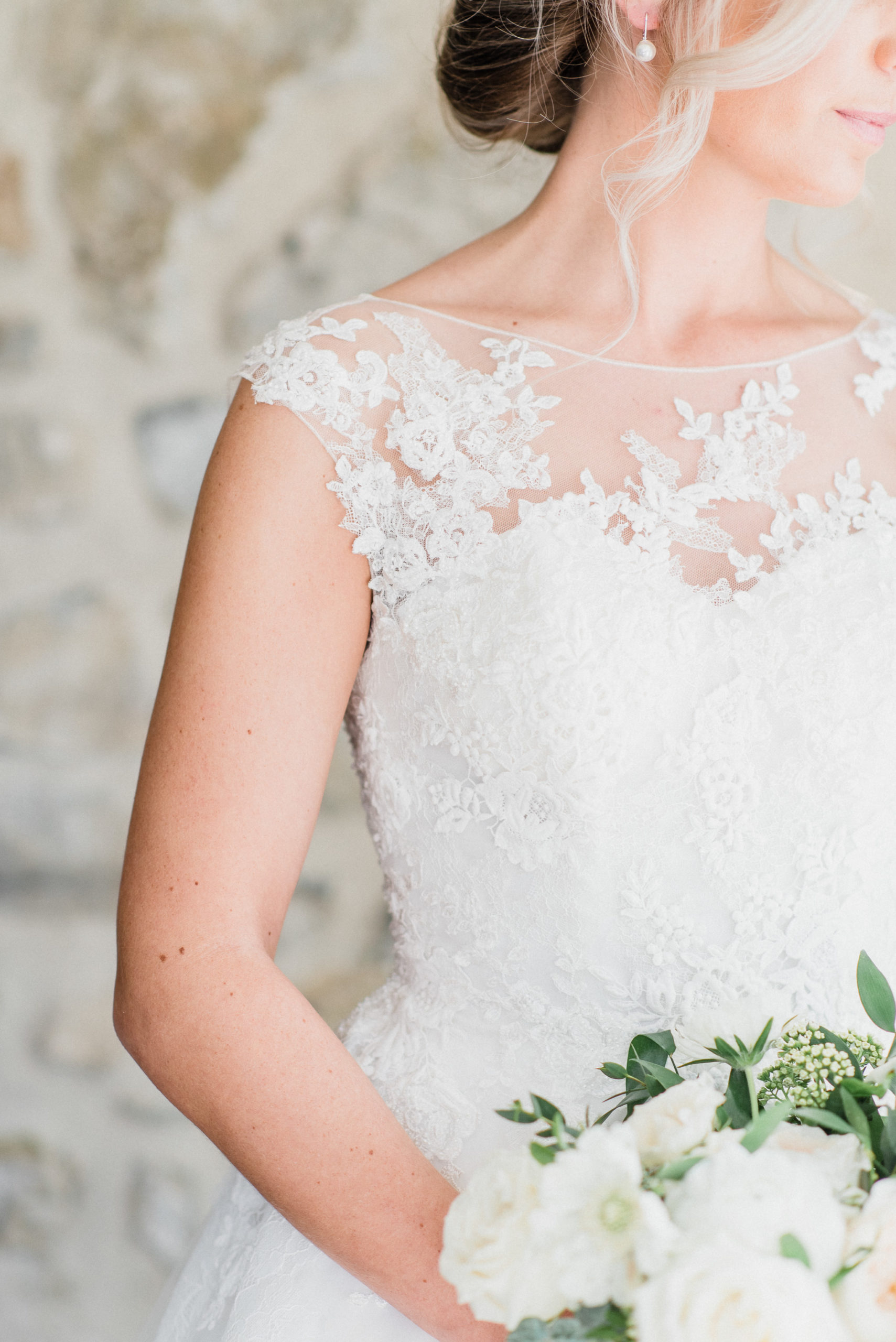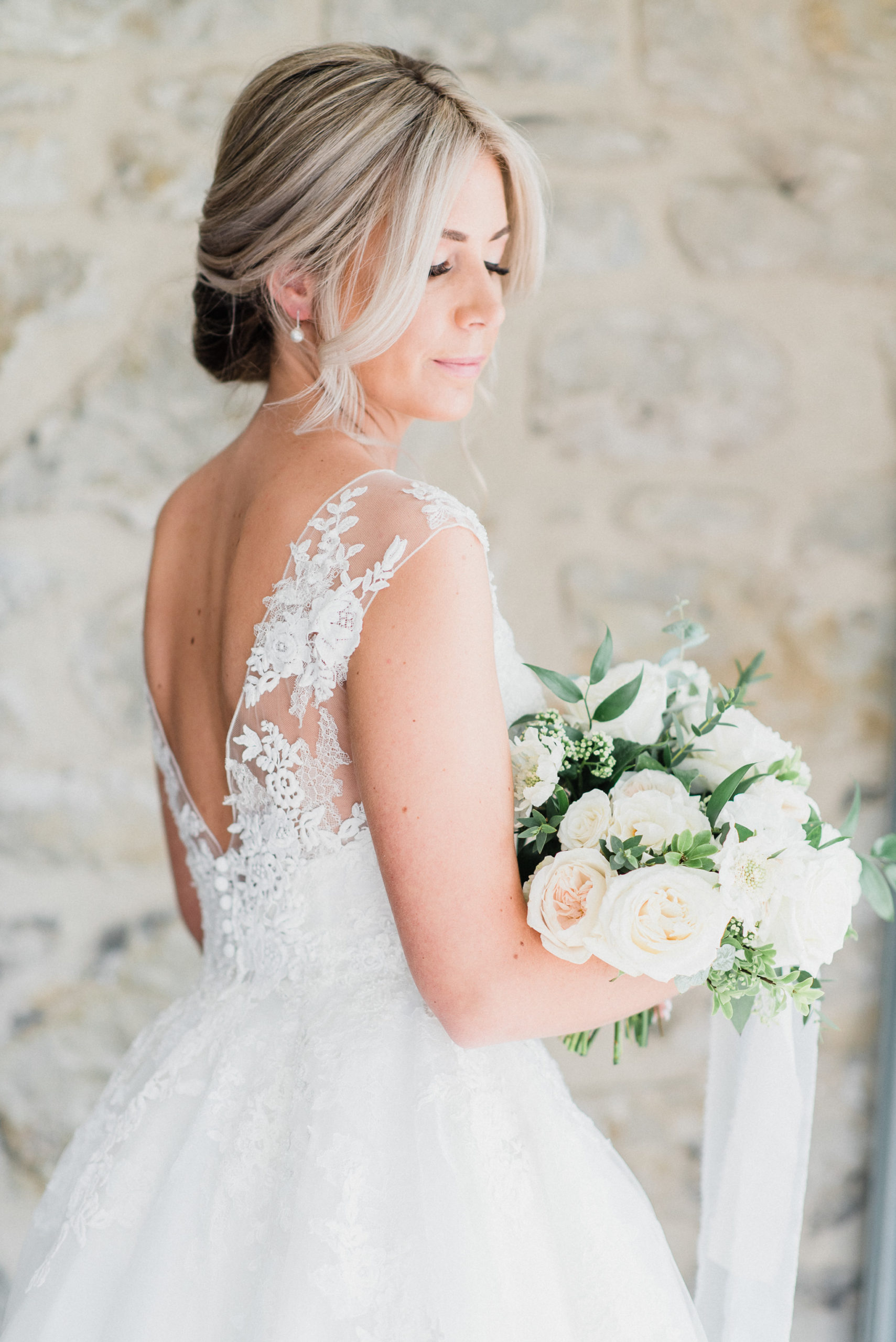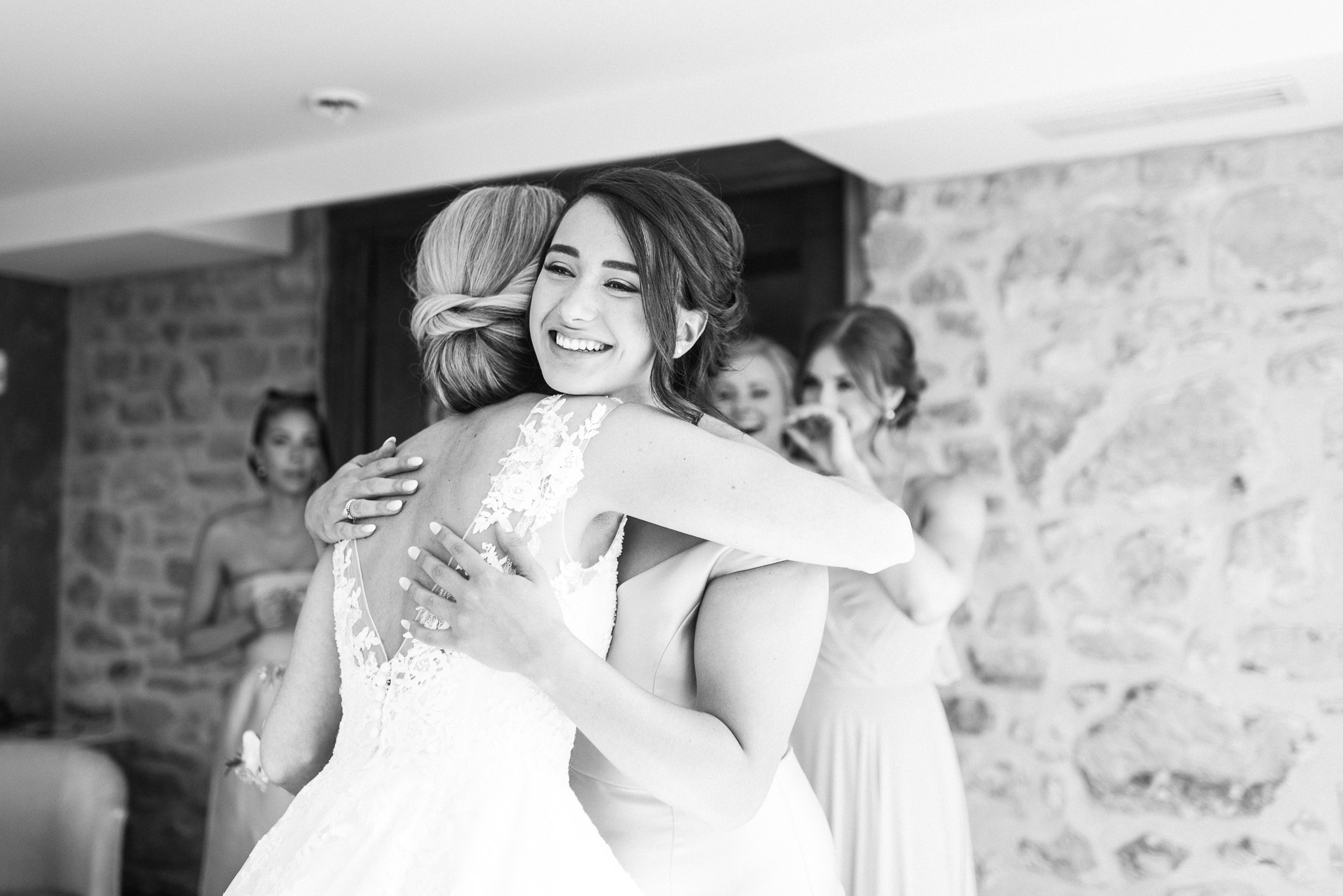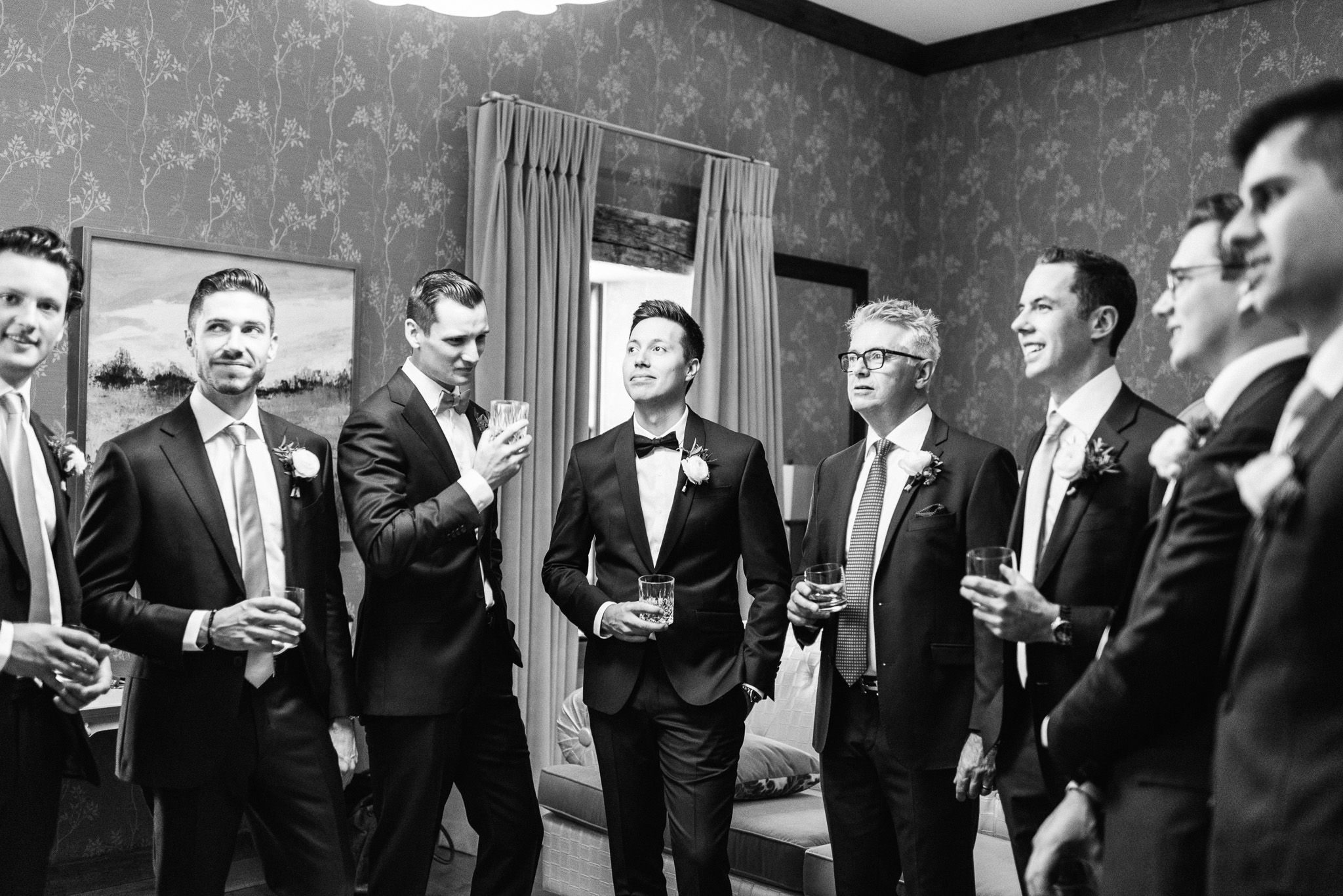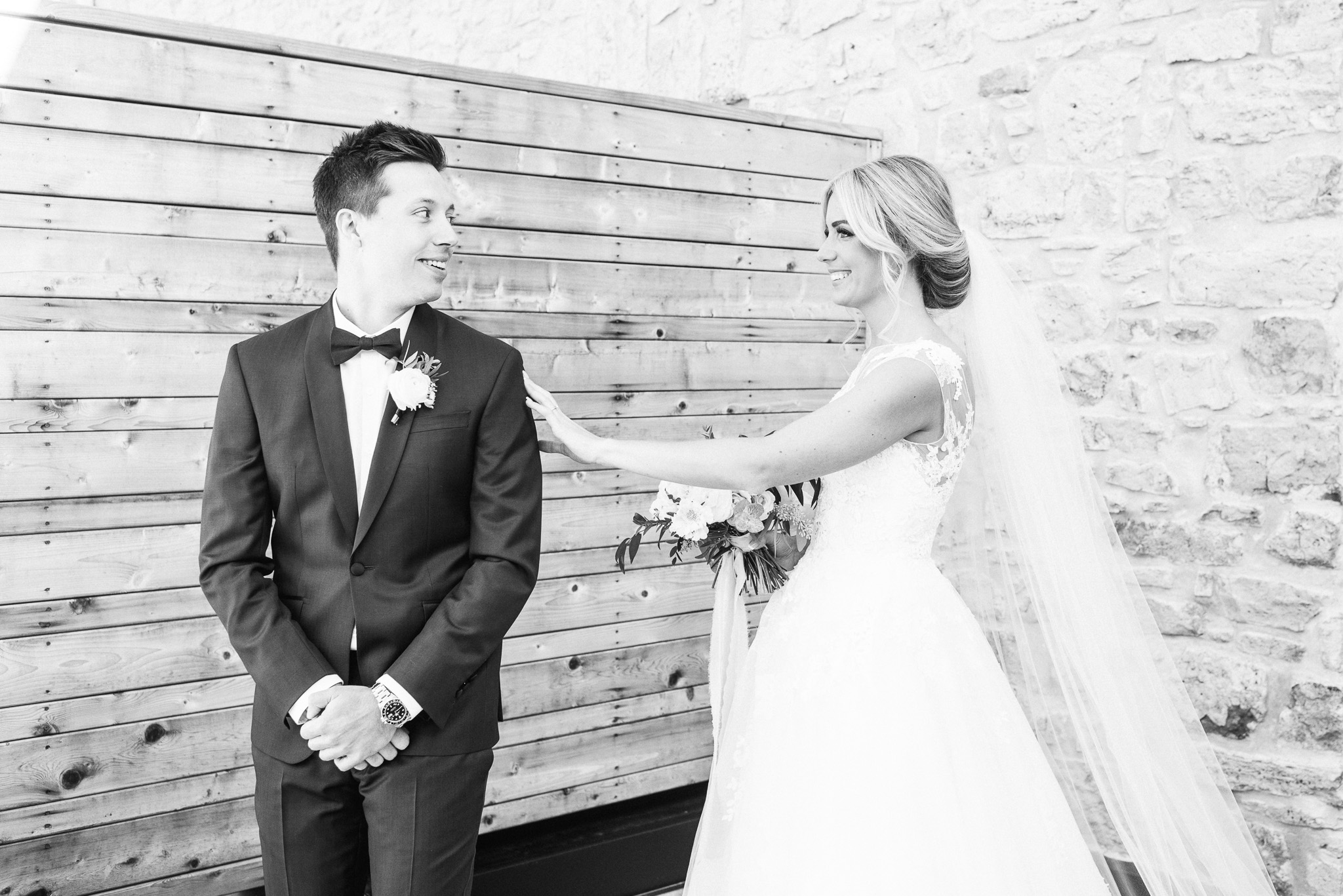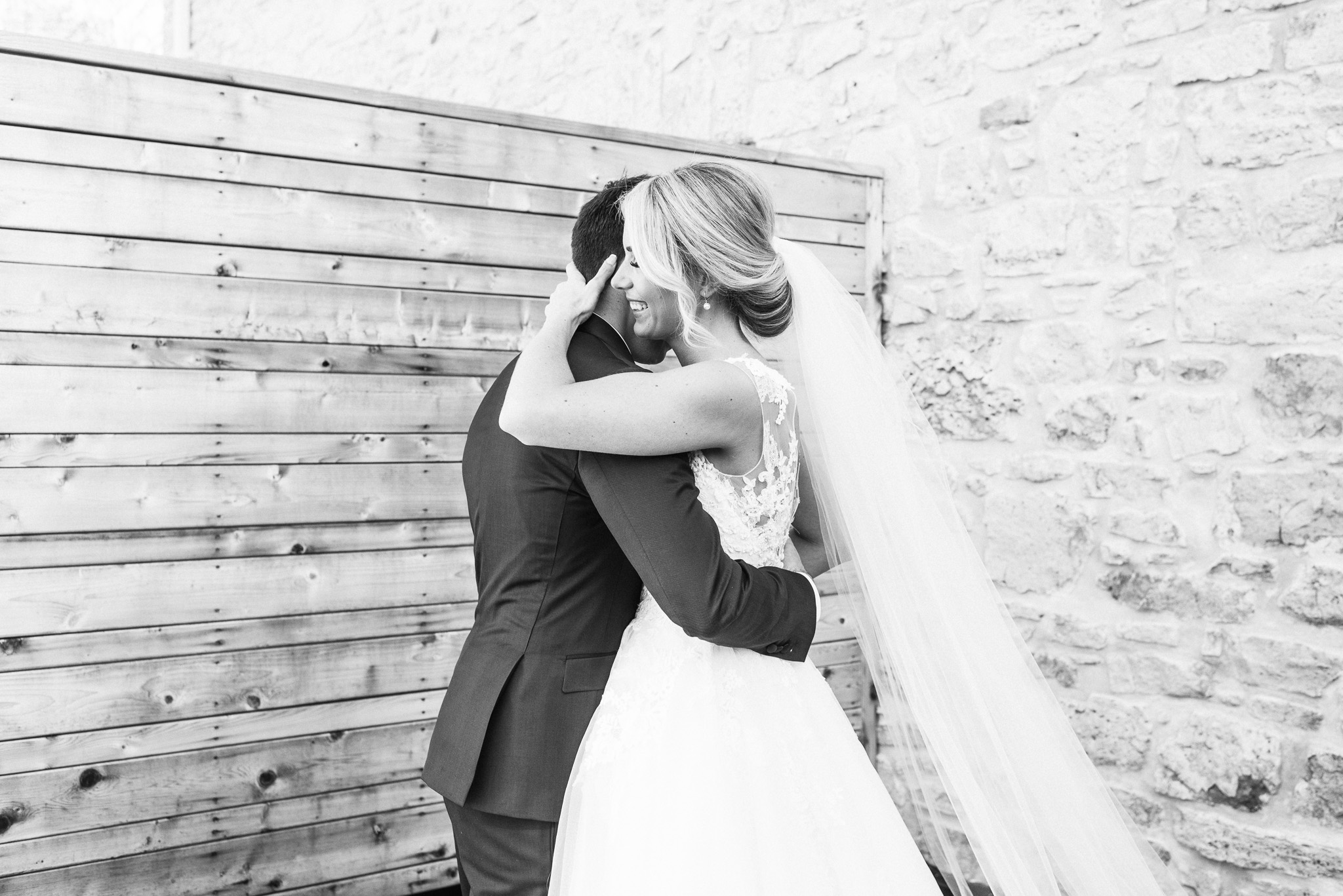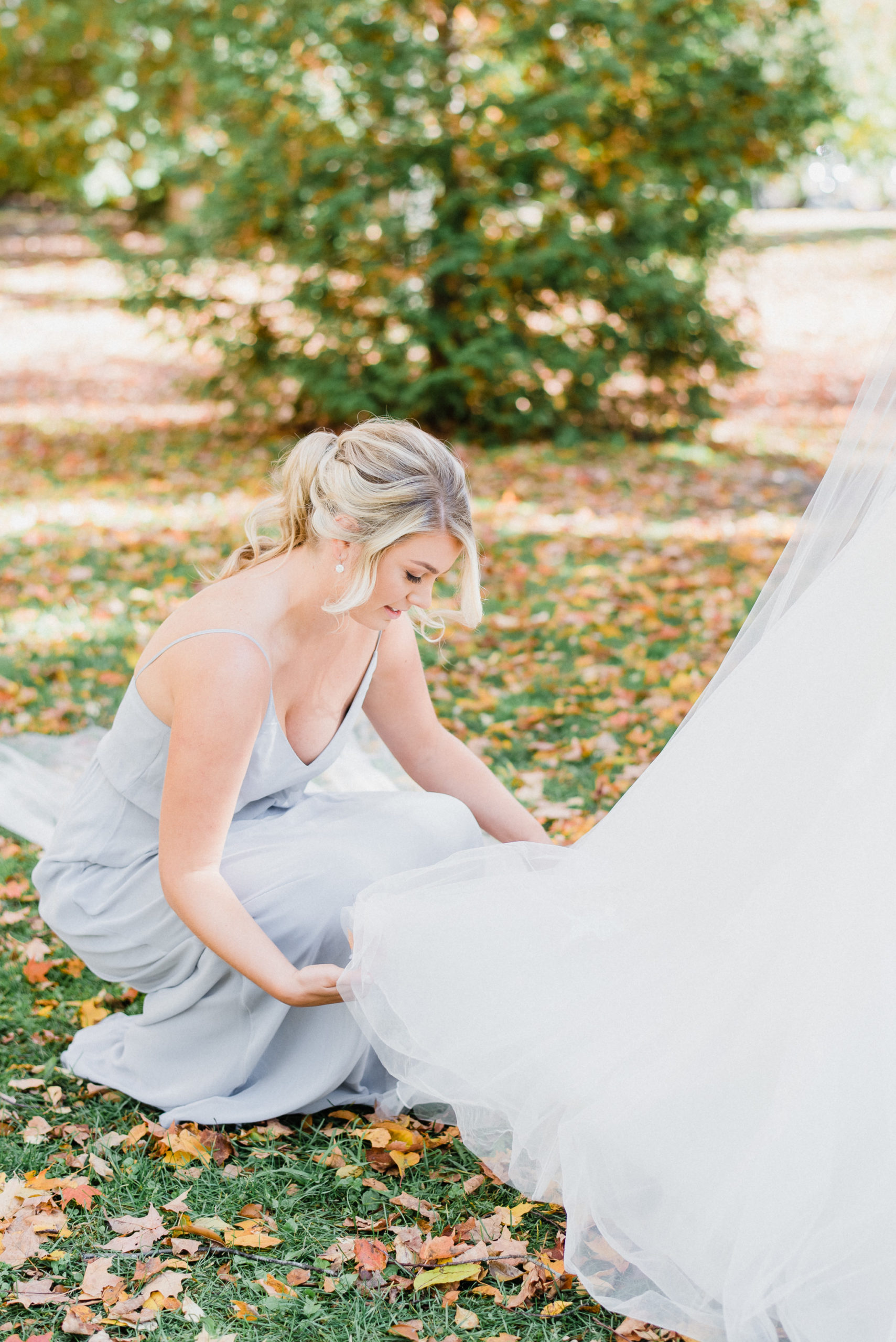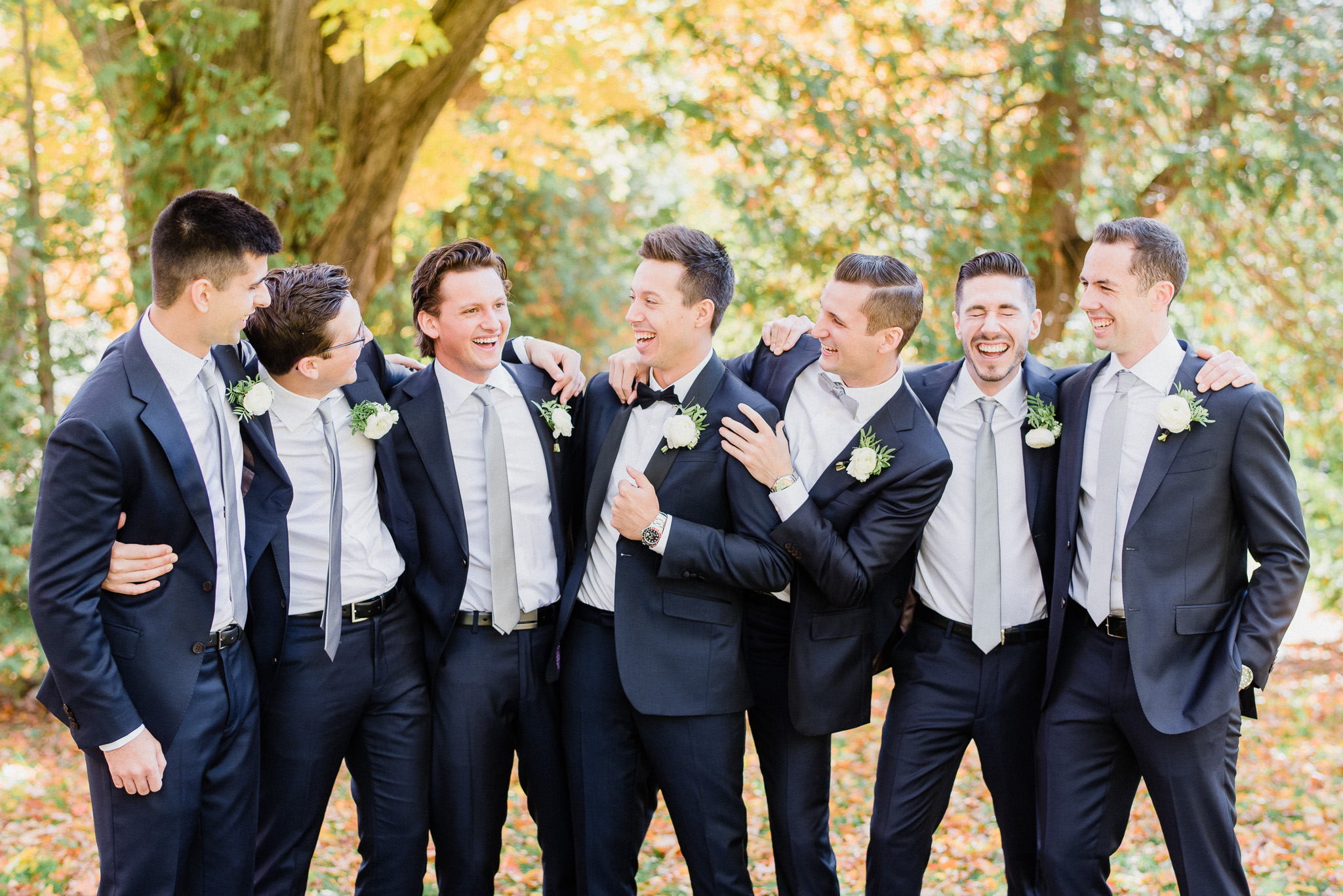 A tip for all of my future Elora Mill couples: bring an extra pair of shoes with you on the wedding day if you want to hike down into the Elora Gorge for these iconic photos! The walk down isn't too bad (Kendra managed it just fine in her big gown!) but you don't want to do the stairs and the trail in heels or special shoes.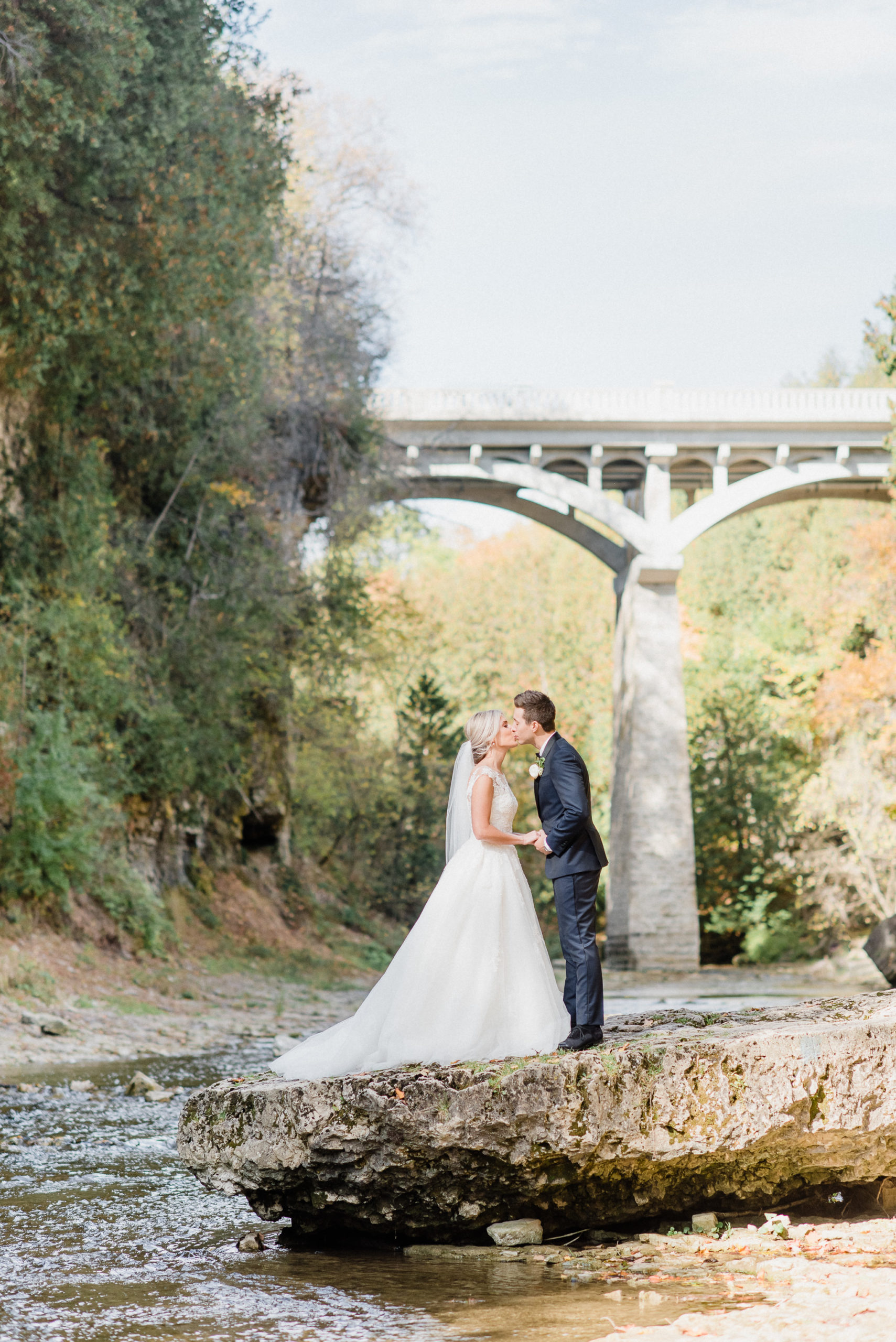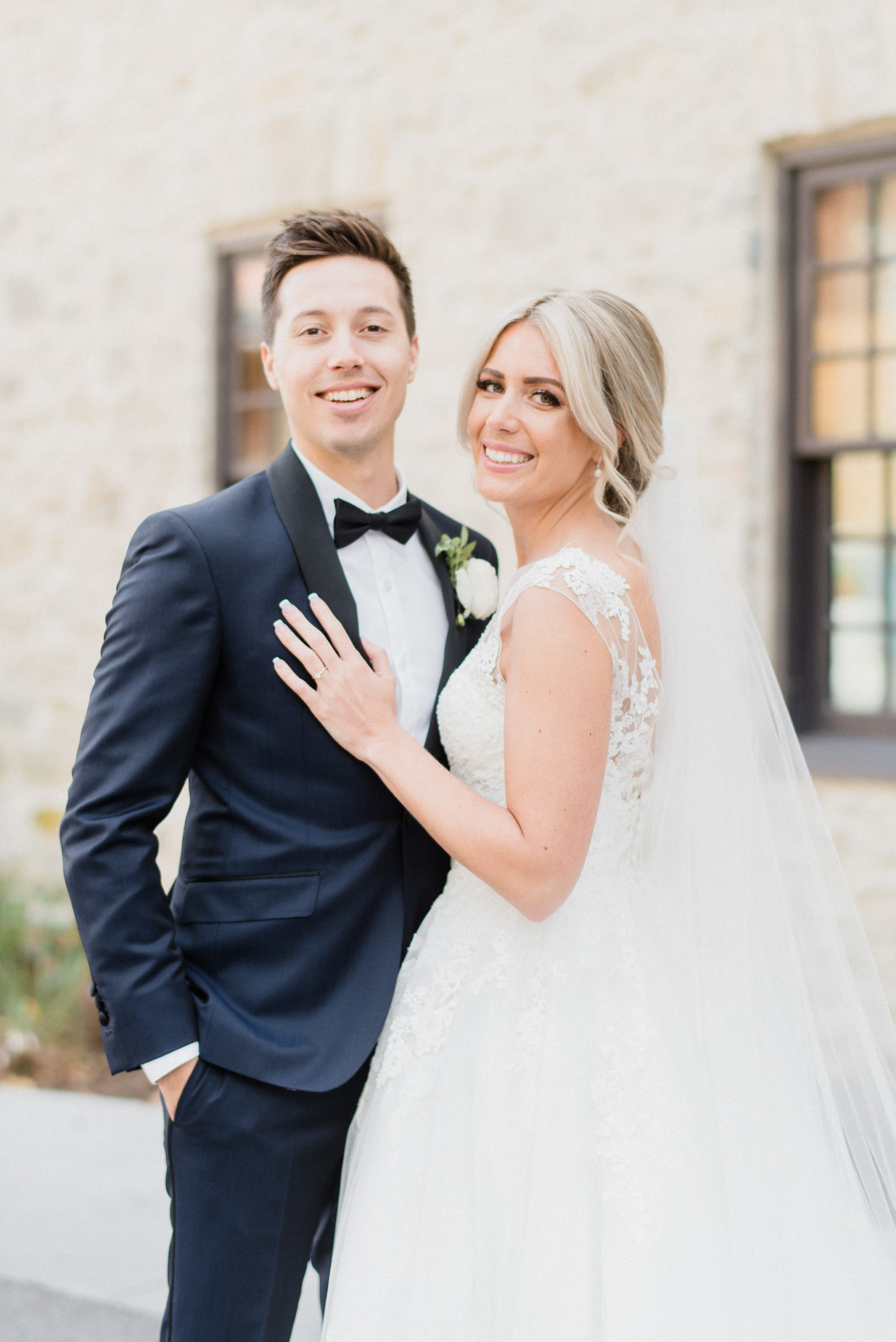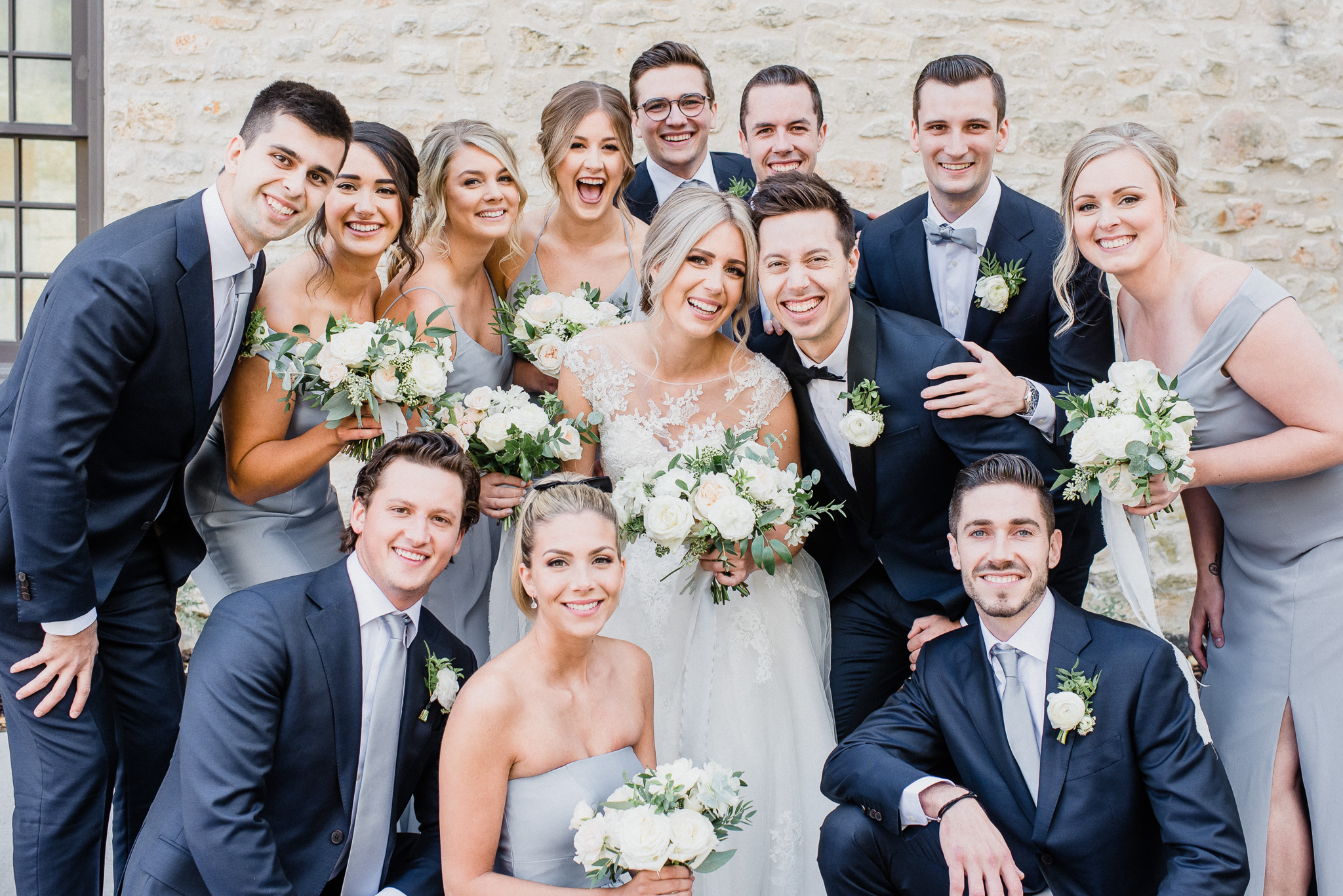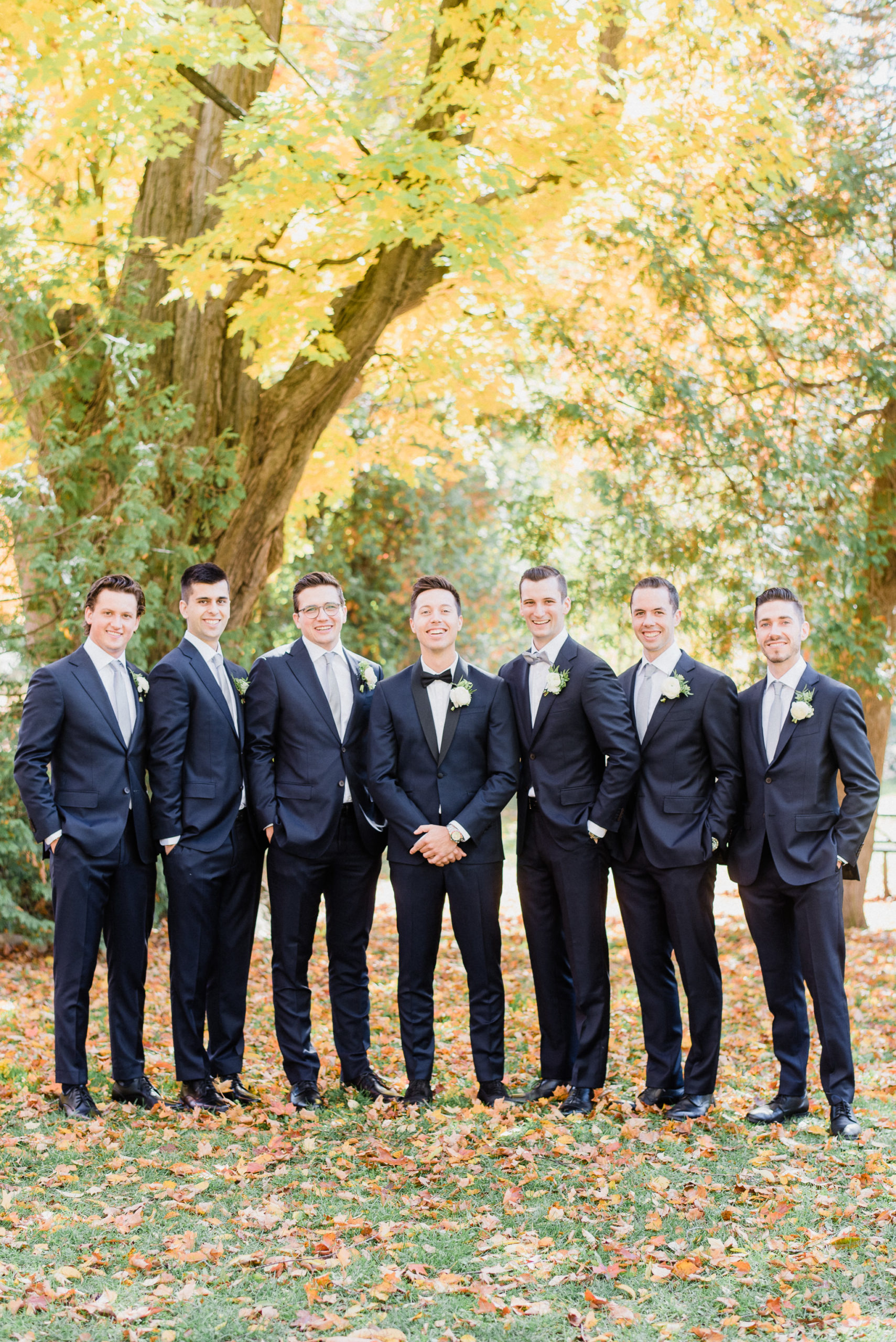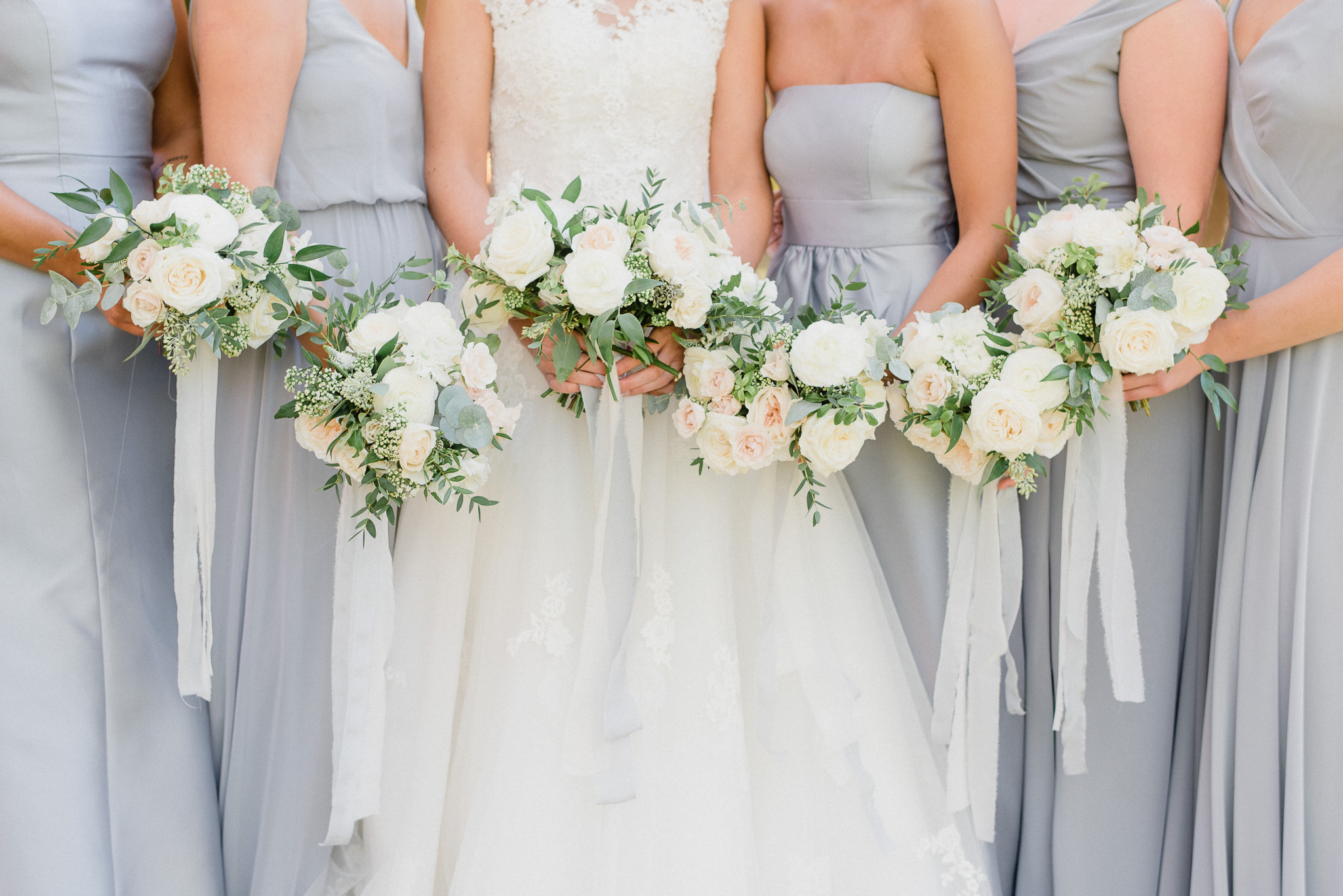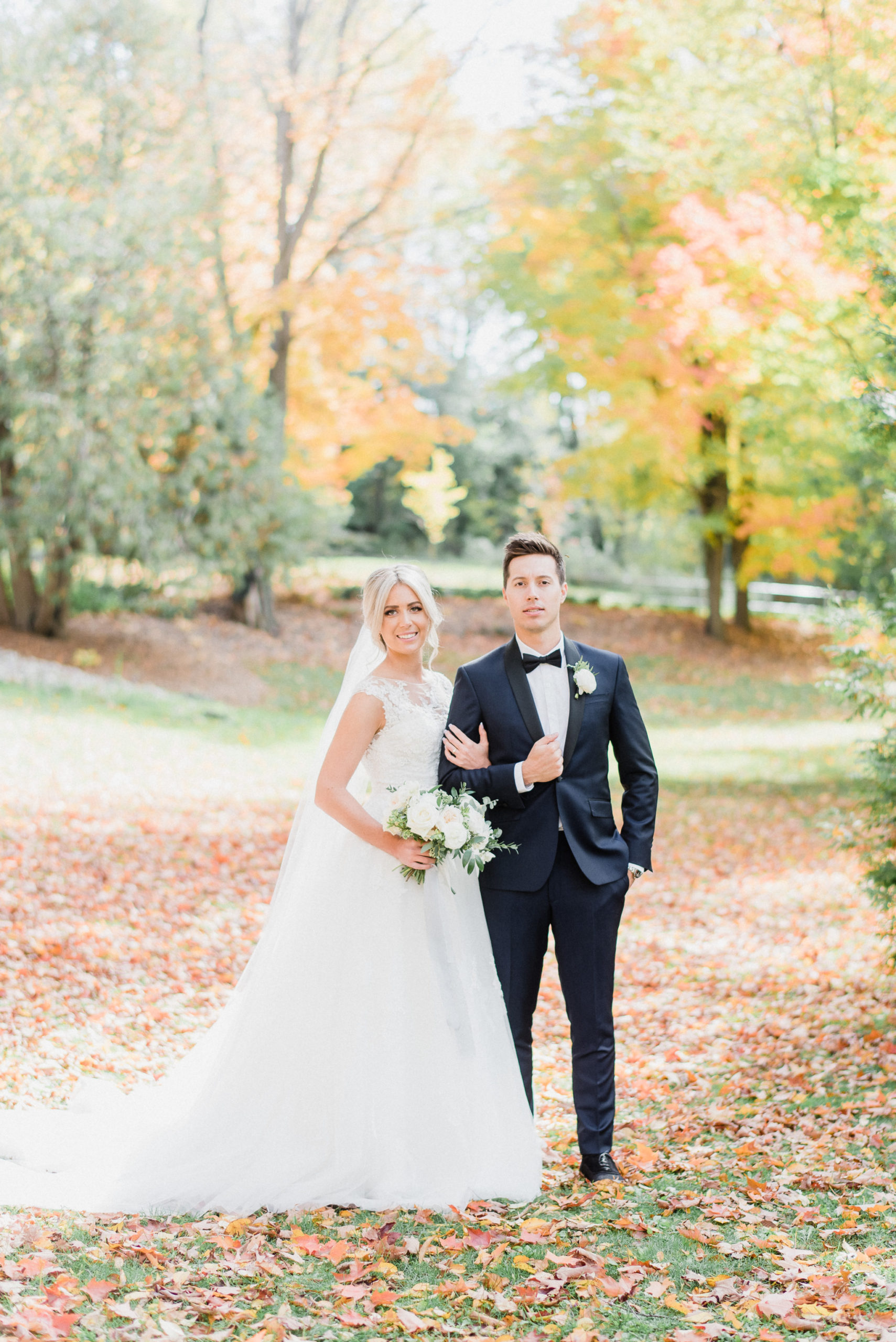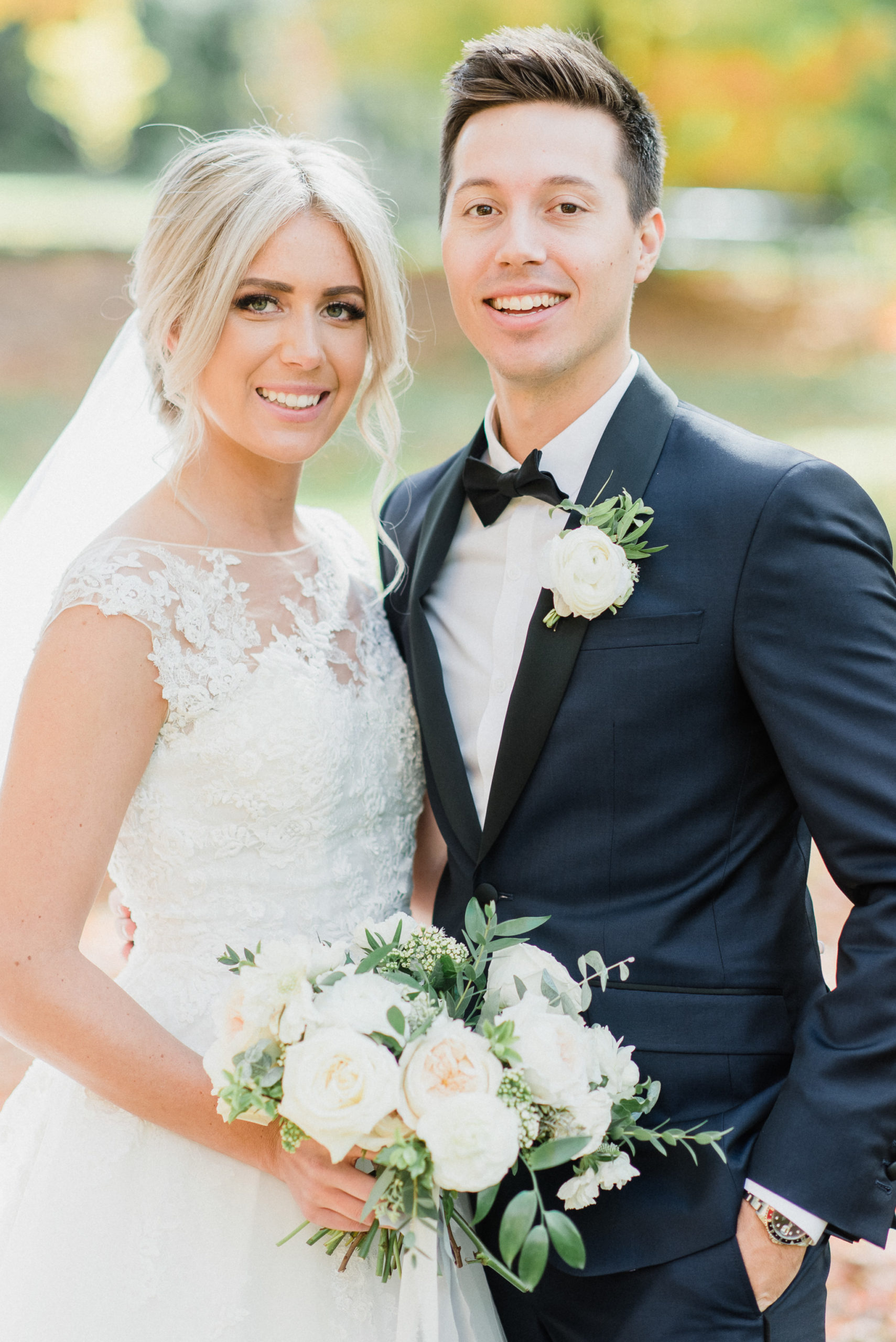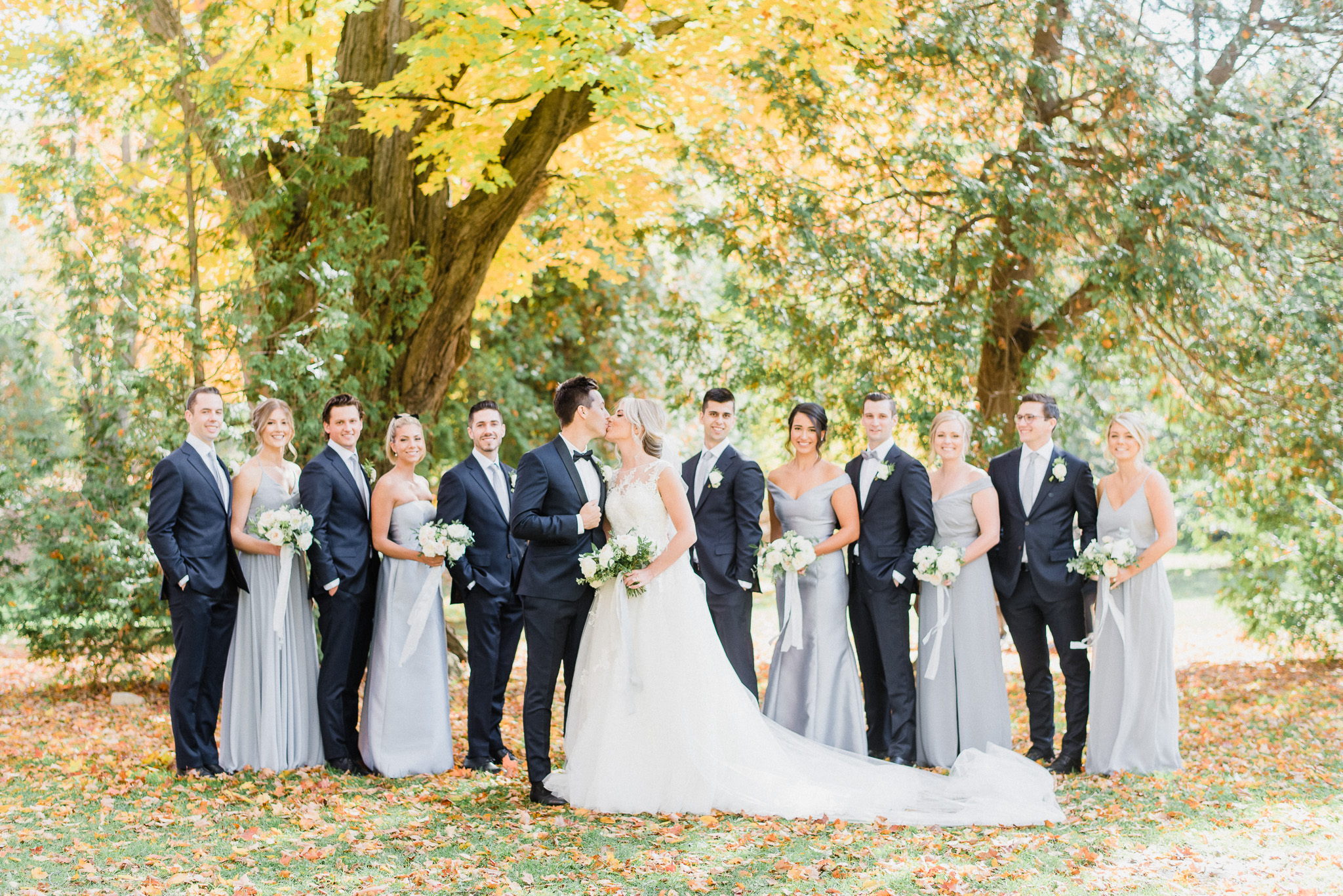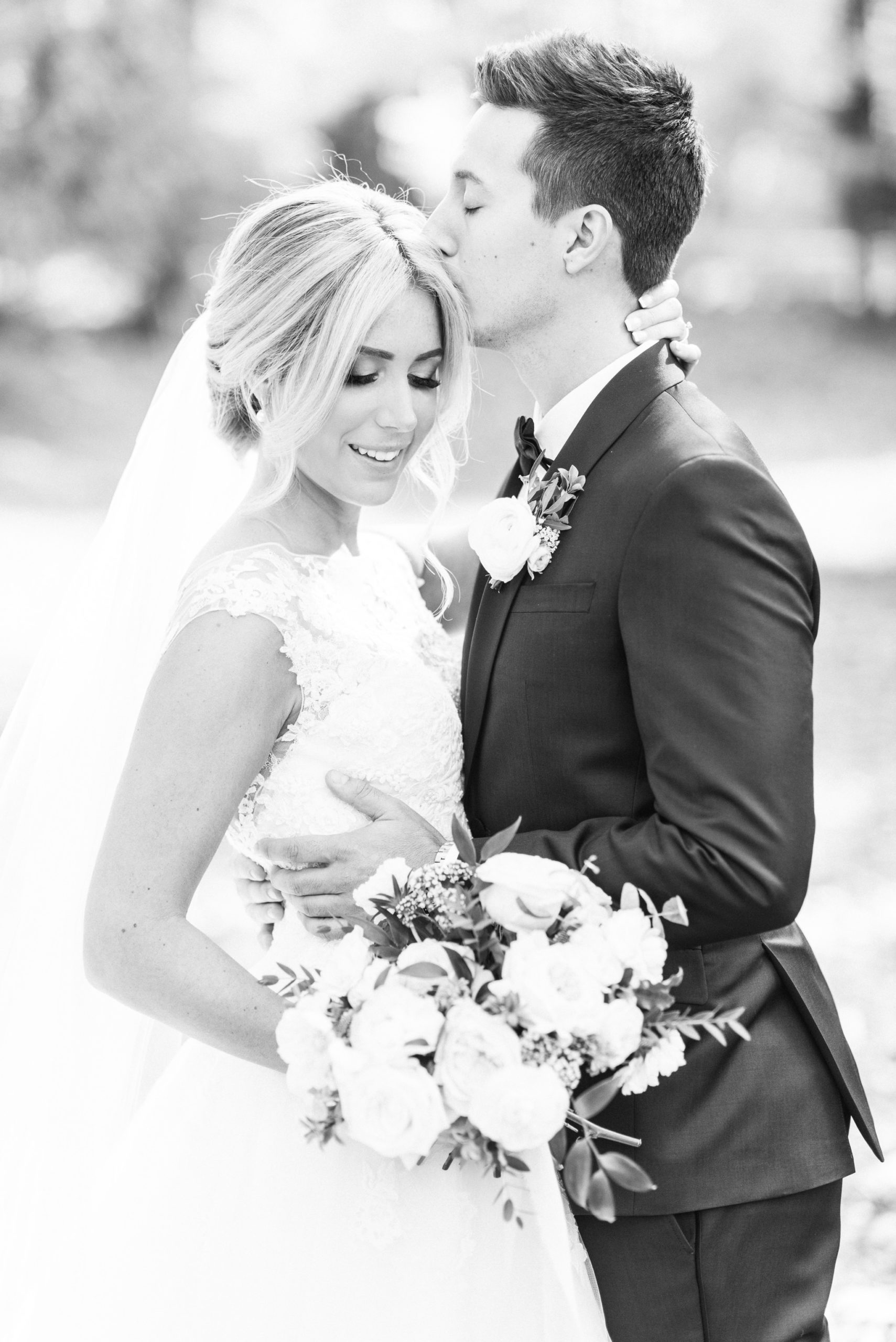 How gorgeous is this indoor ceremony space?! I absolutely love this spot, because even if you can't have an outdoor ceremony, I'd argue that this indoor space is just as (if not more) lovely than the outdoor option! It's bright and beautiful and it doesn't need a lot of added decor. This space is called the Foundry, and its right next to the outdoor ceremony space (which are both a short walk across the bridge from the main Elora Mill buildings!)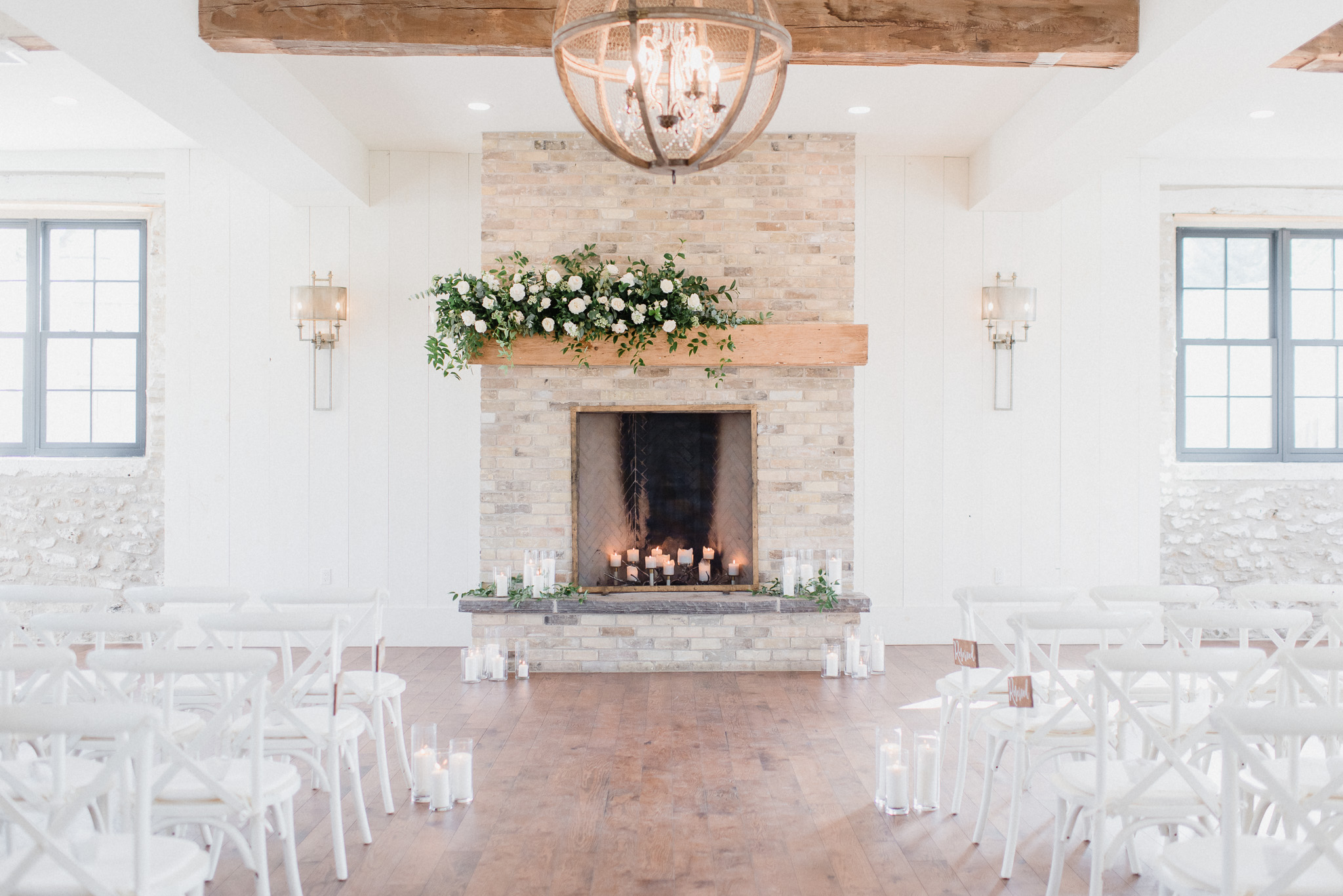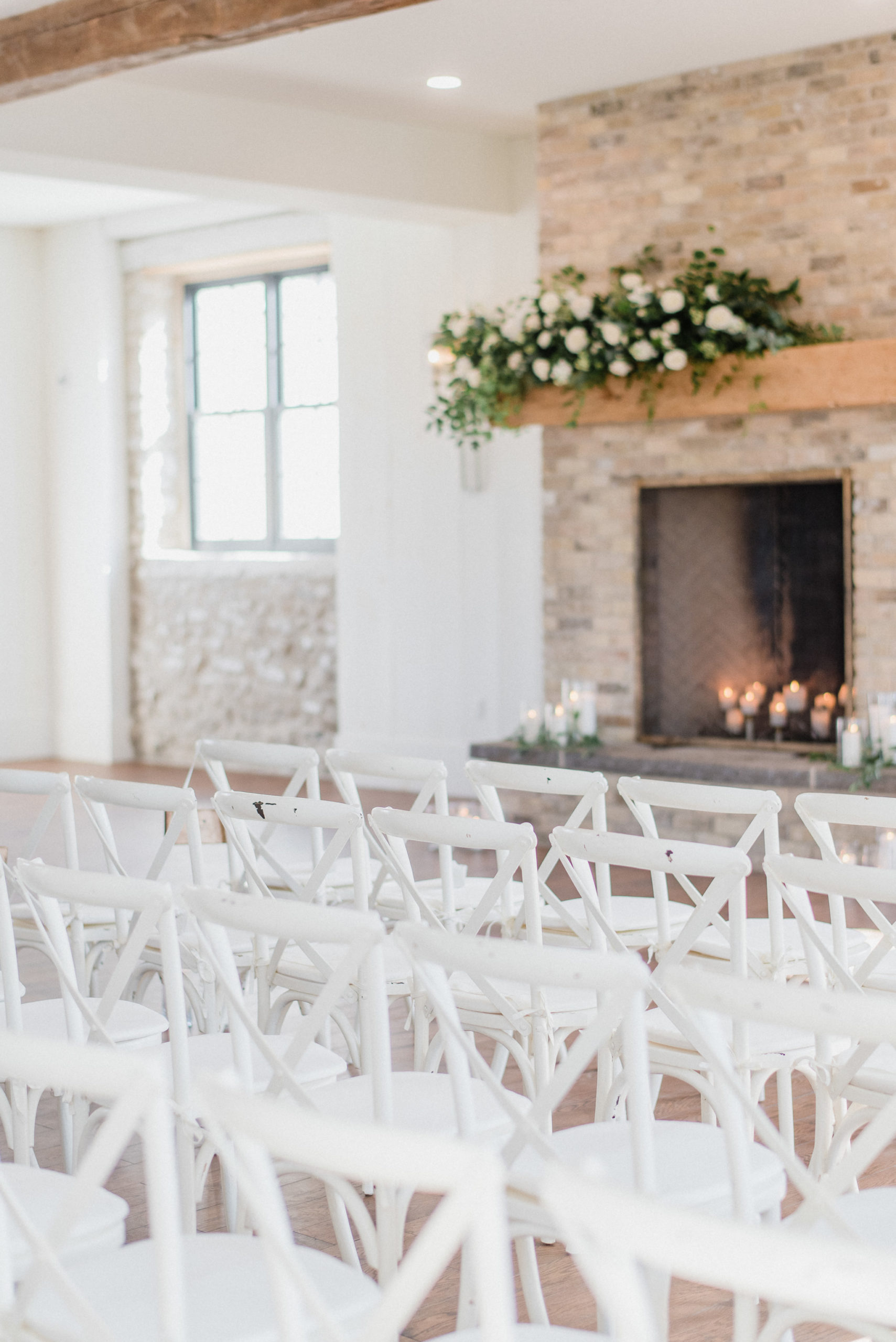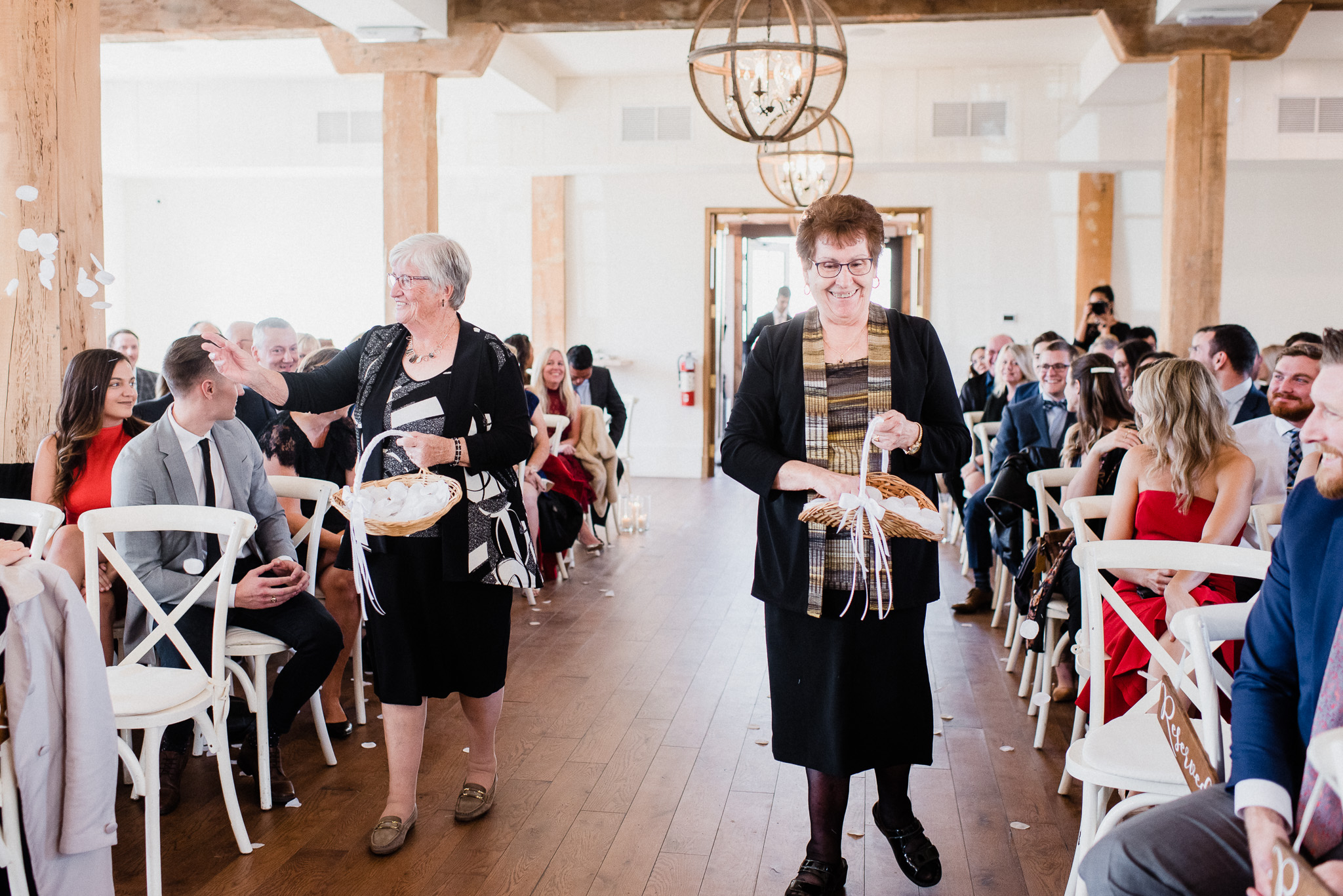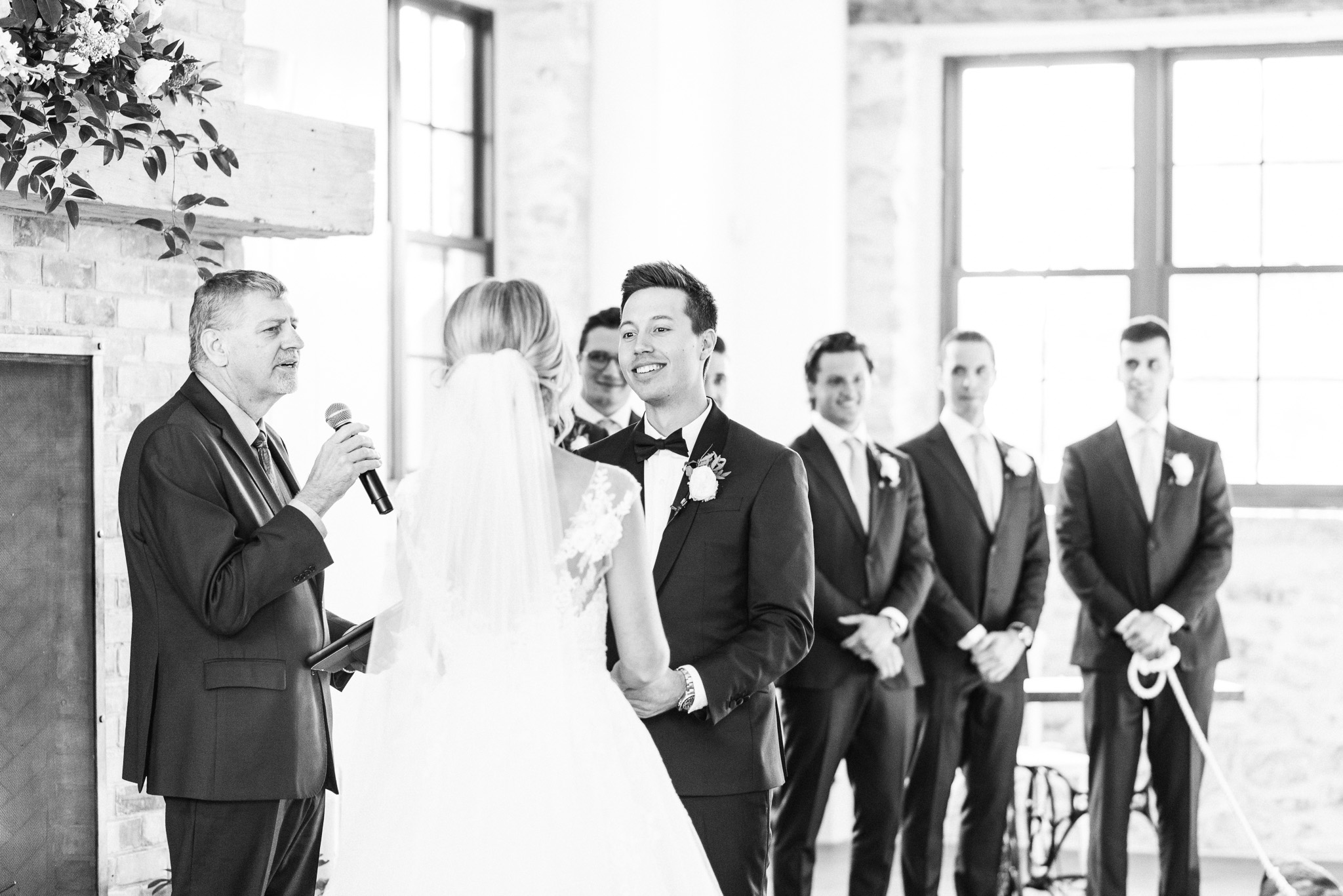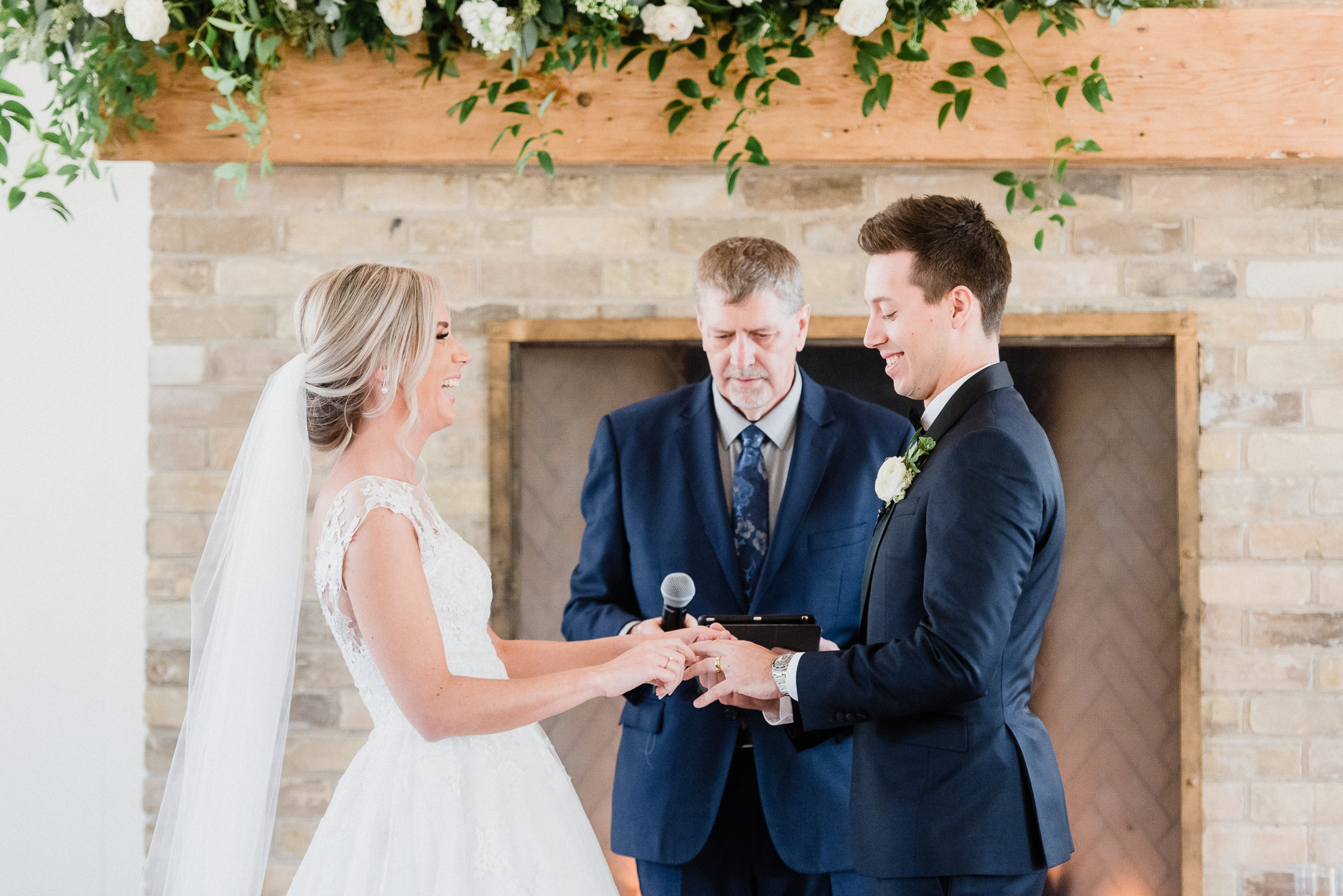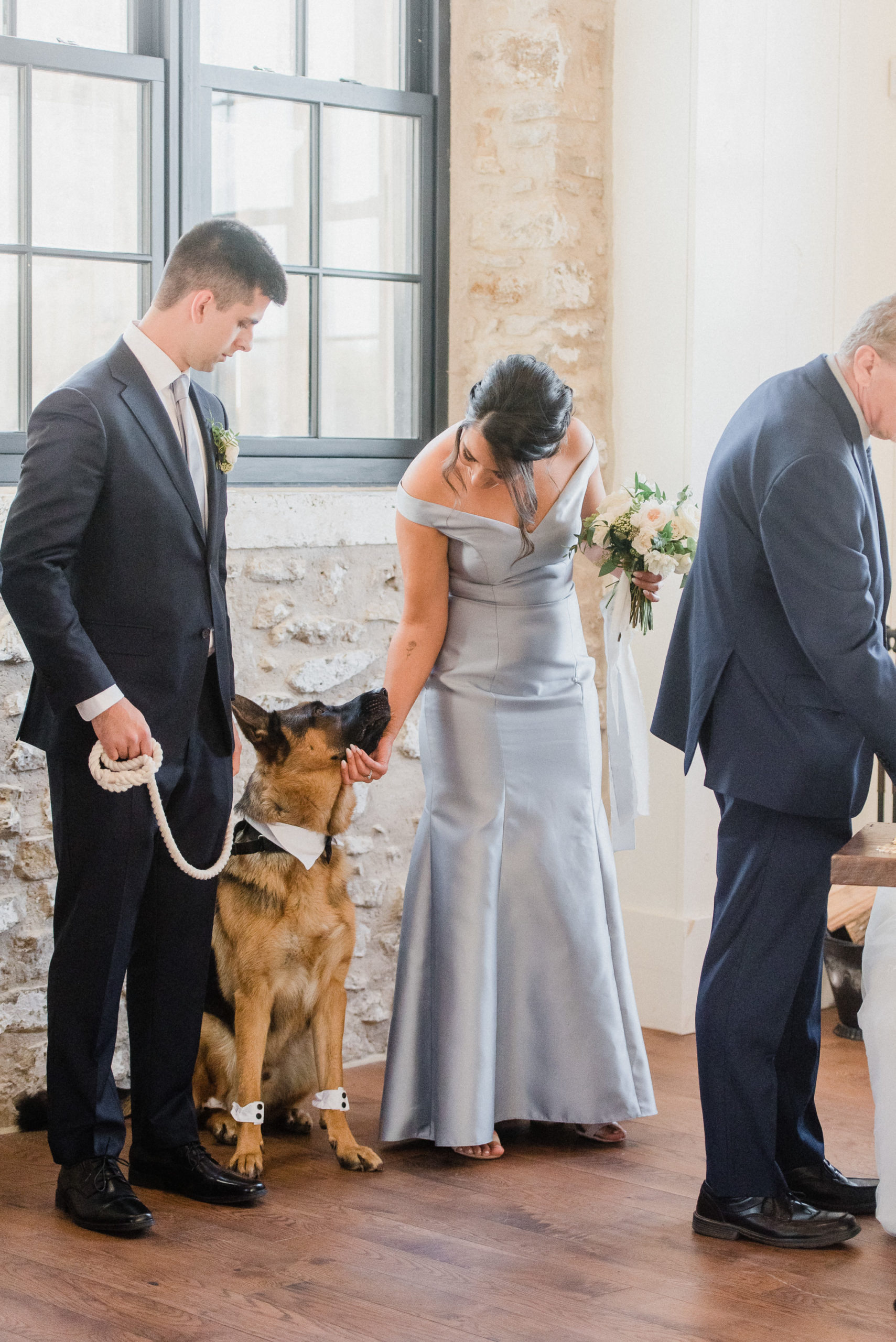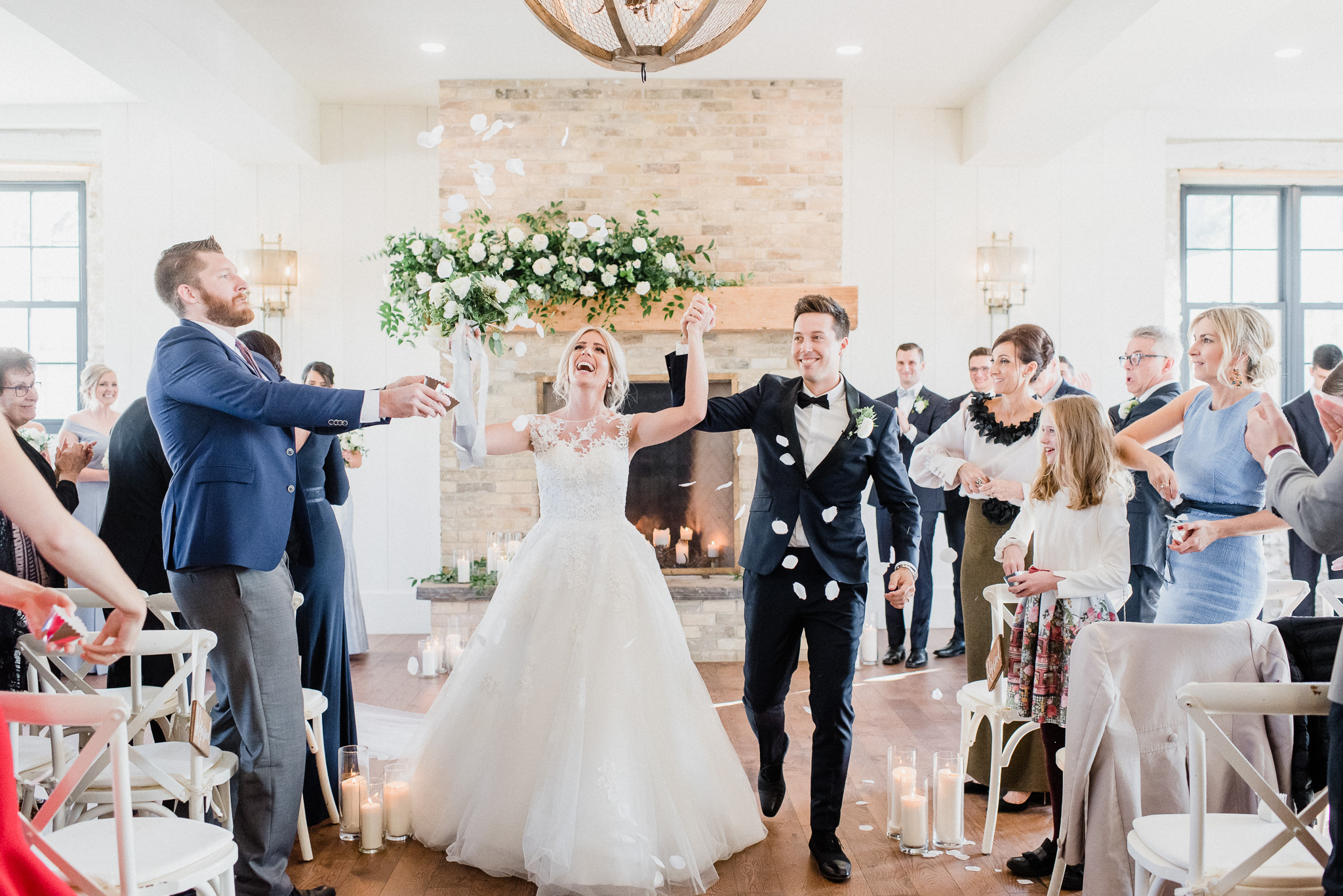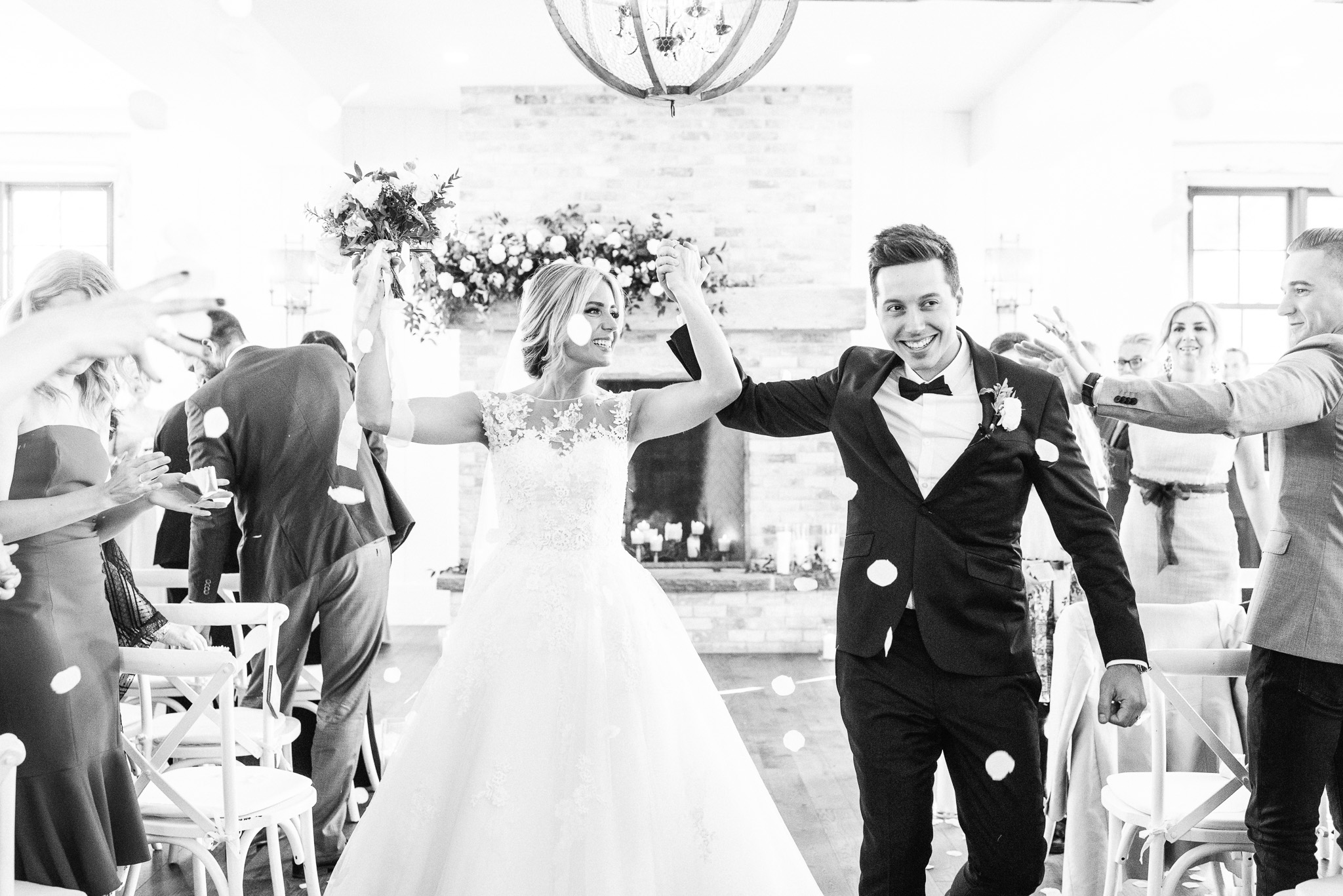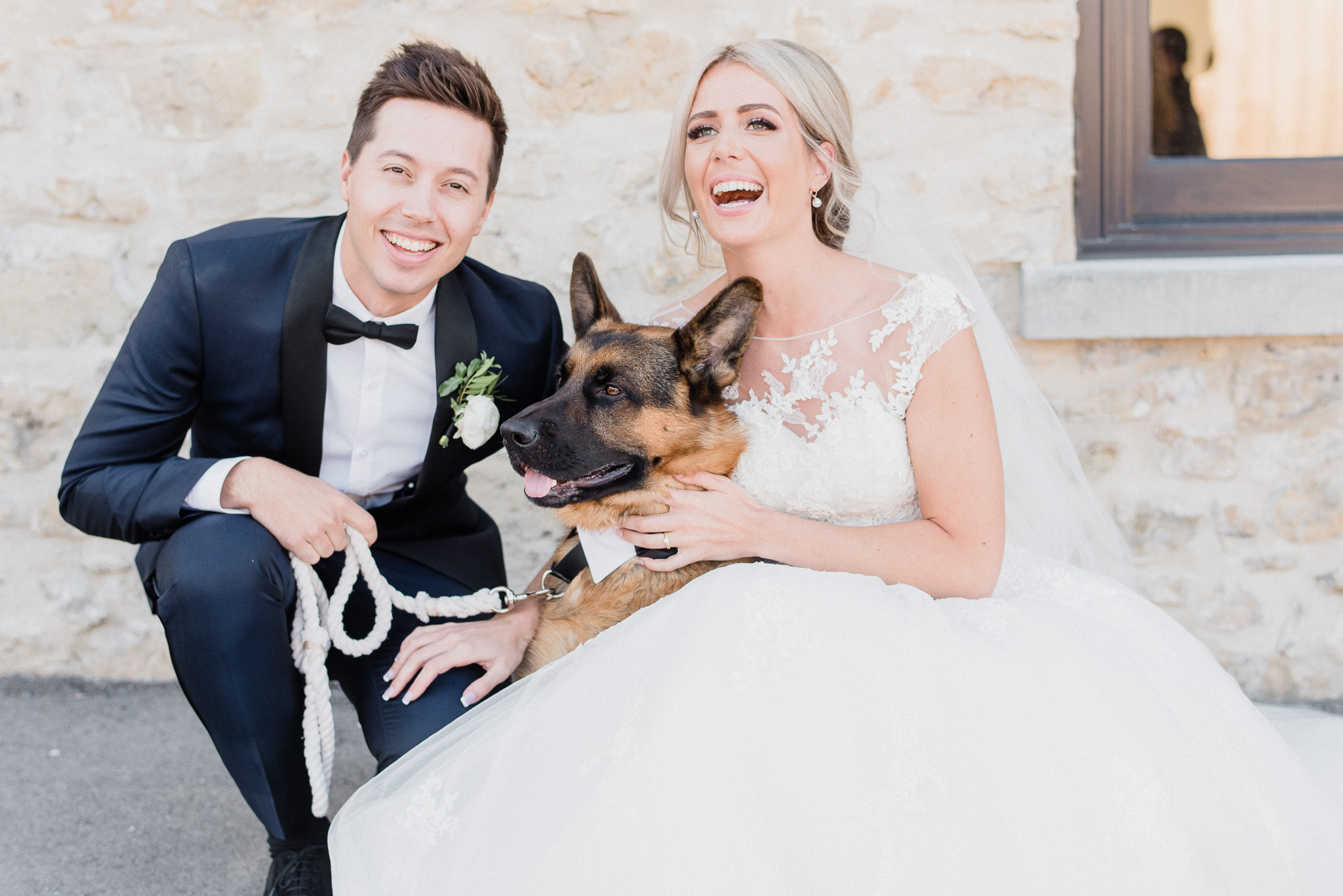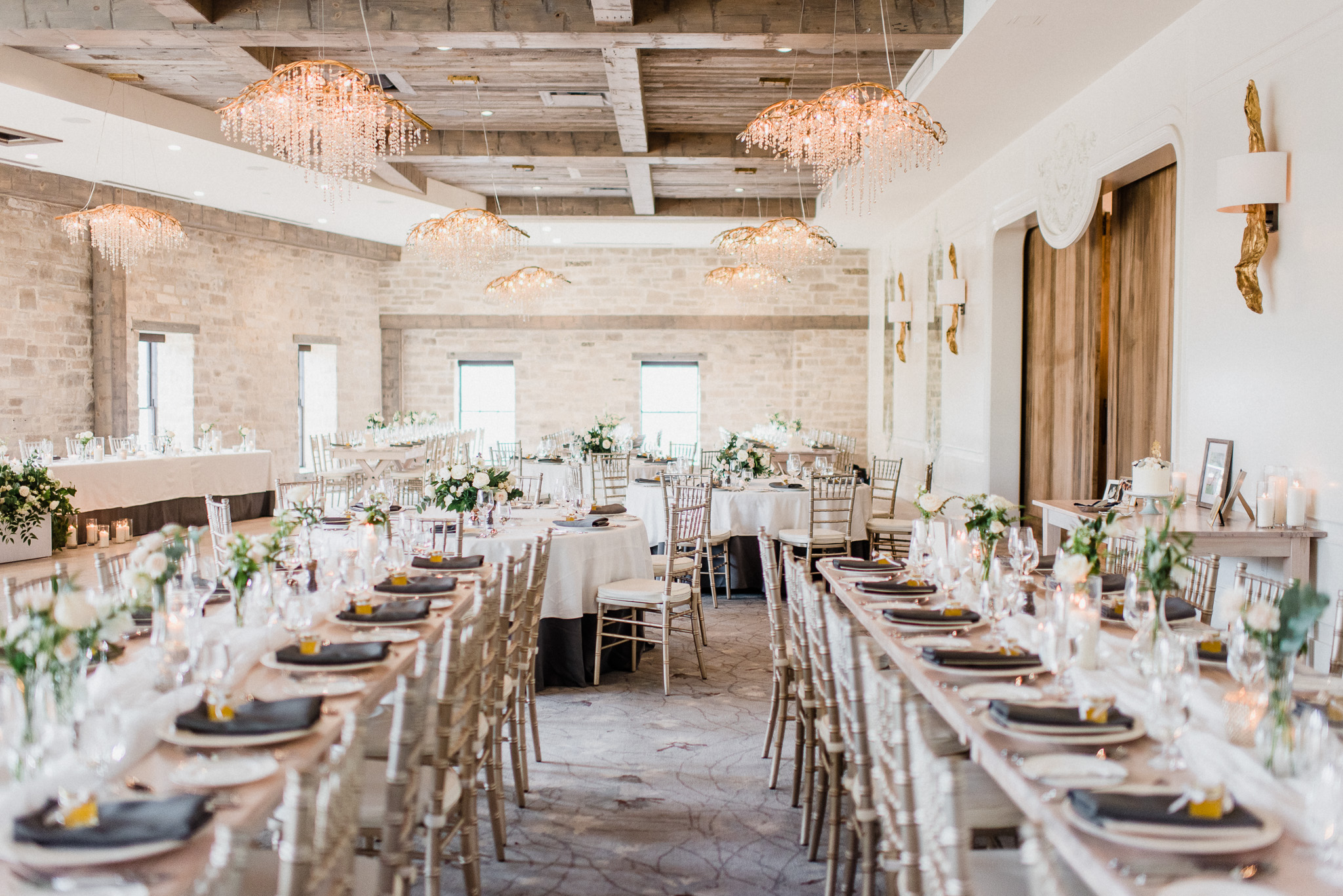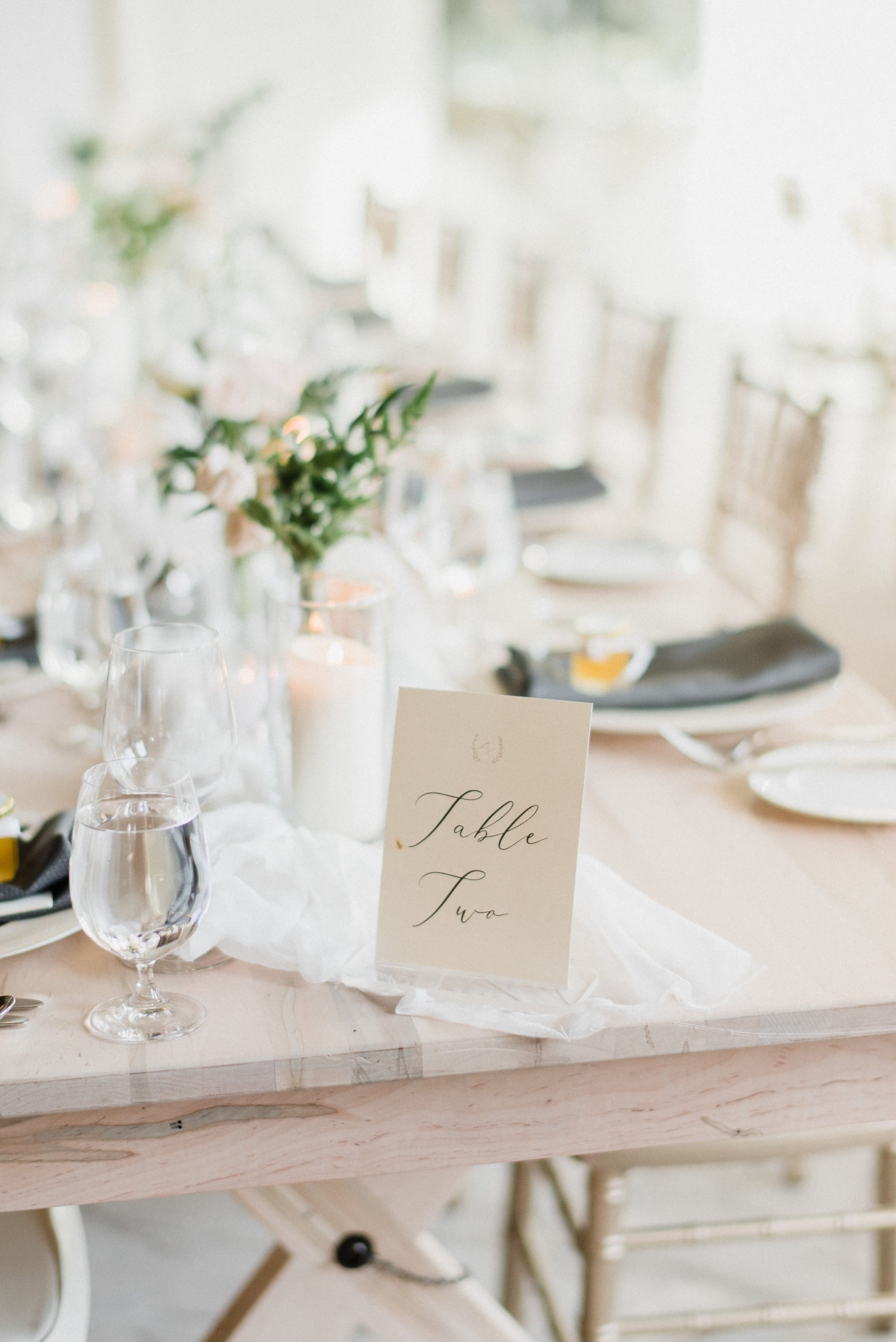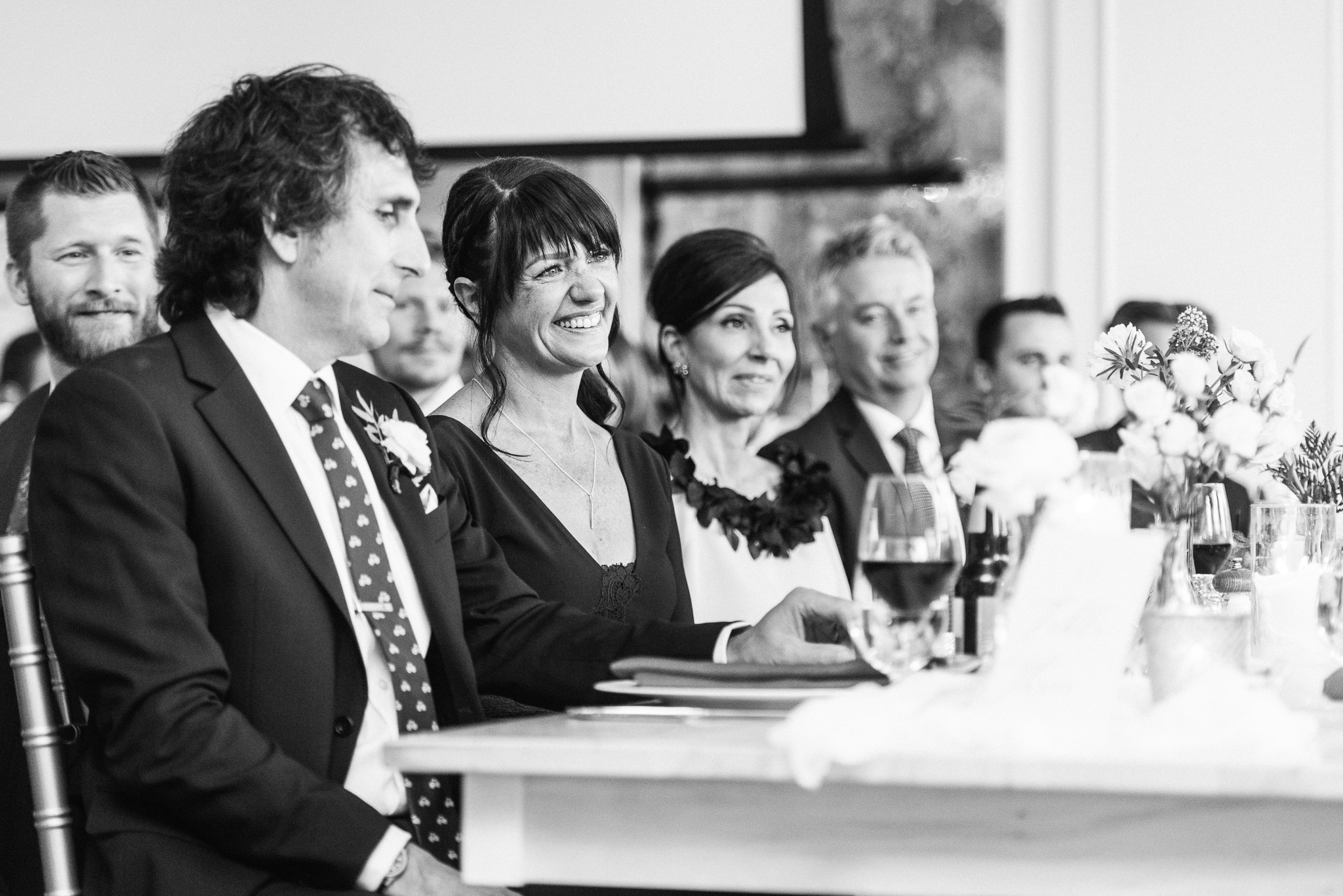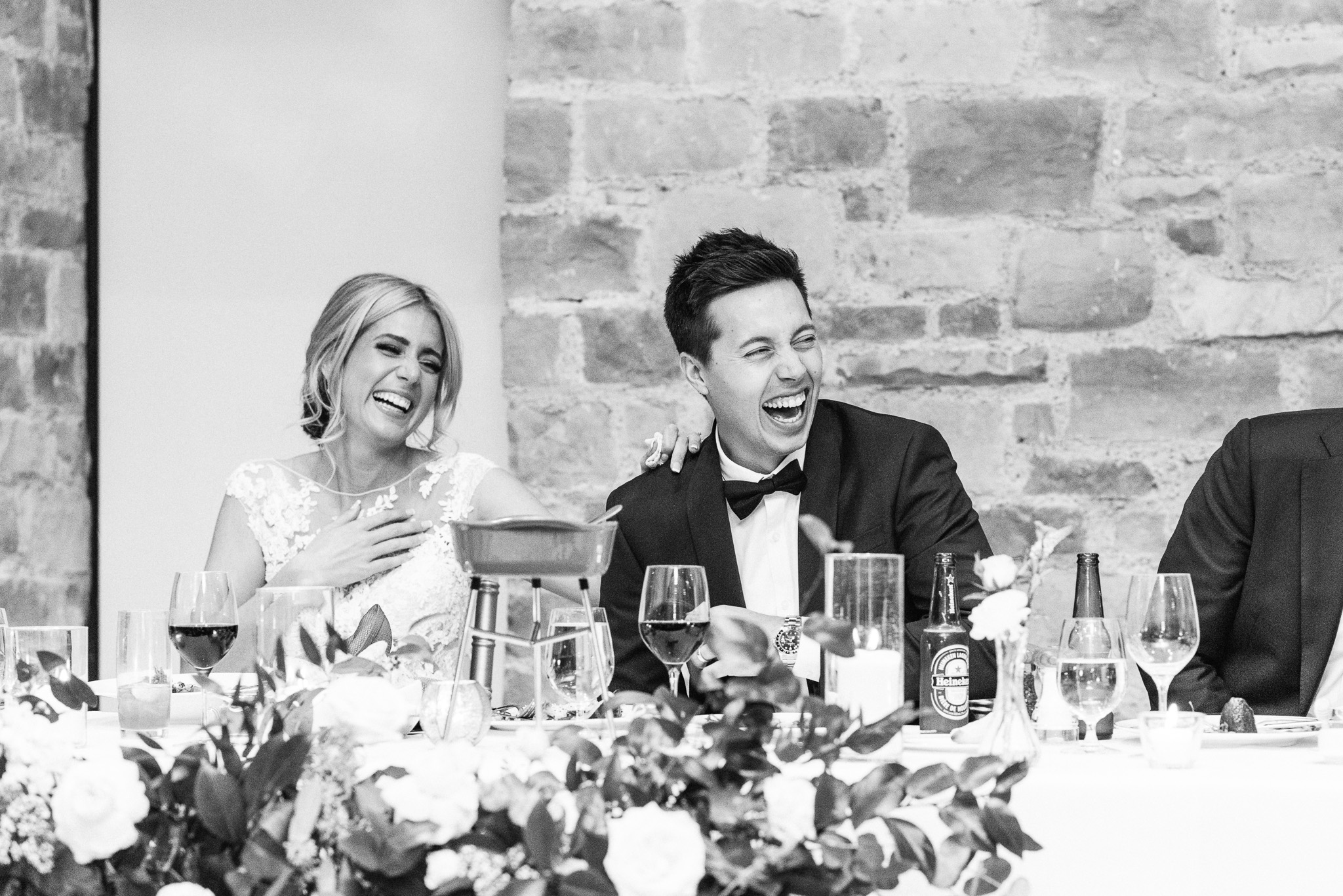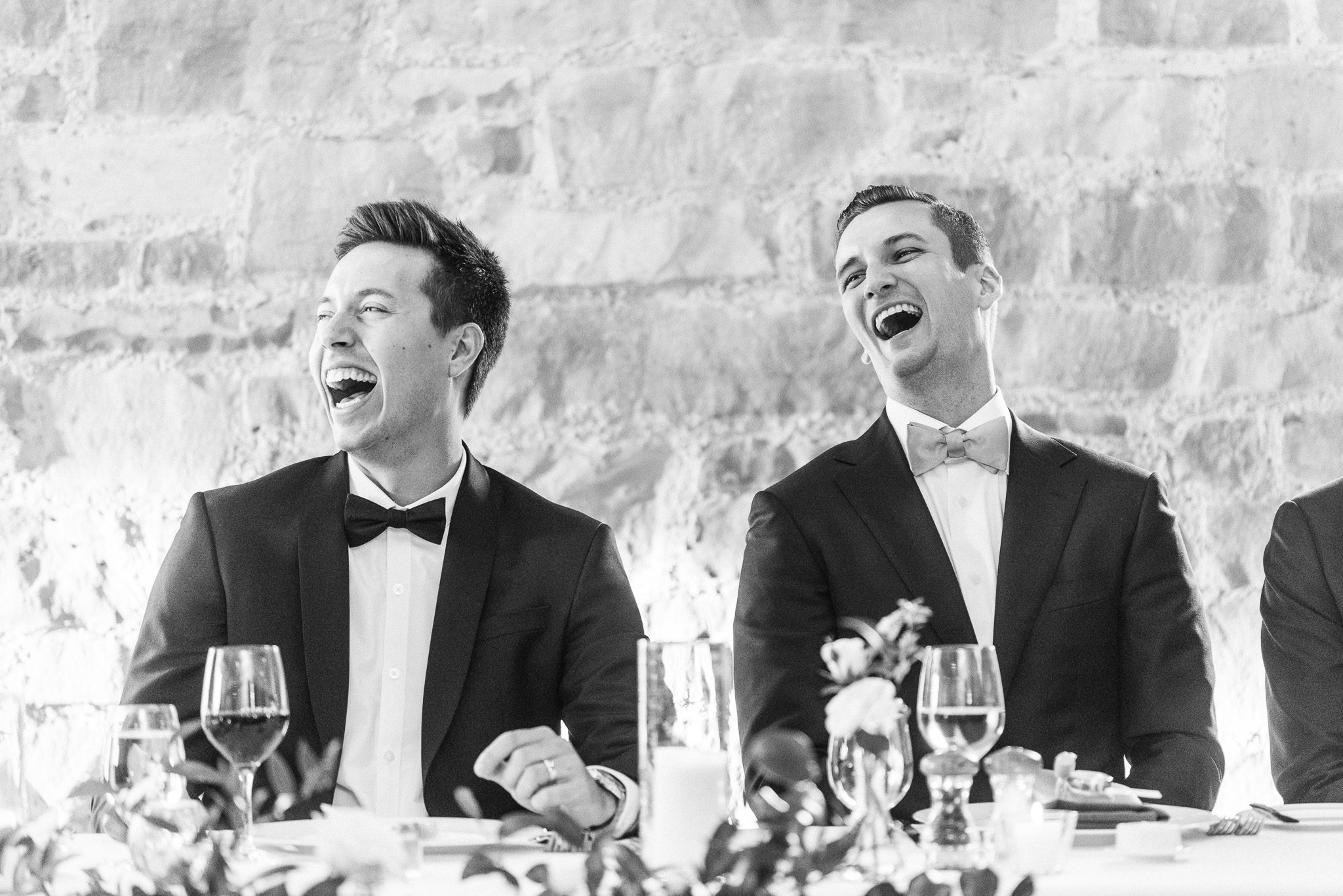 One of the best parts about booking your wedding in the Grand Room at the Elora Mill is the exclusive access to the rooftop! This spot is the perfect space to do some sunset photos during dinner, and for your guests to have cocktails and enjoy the views.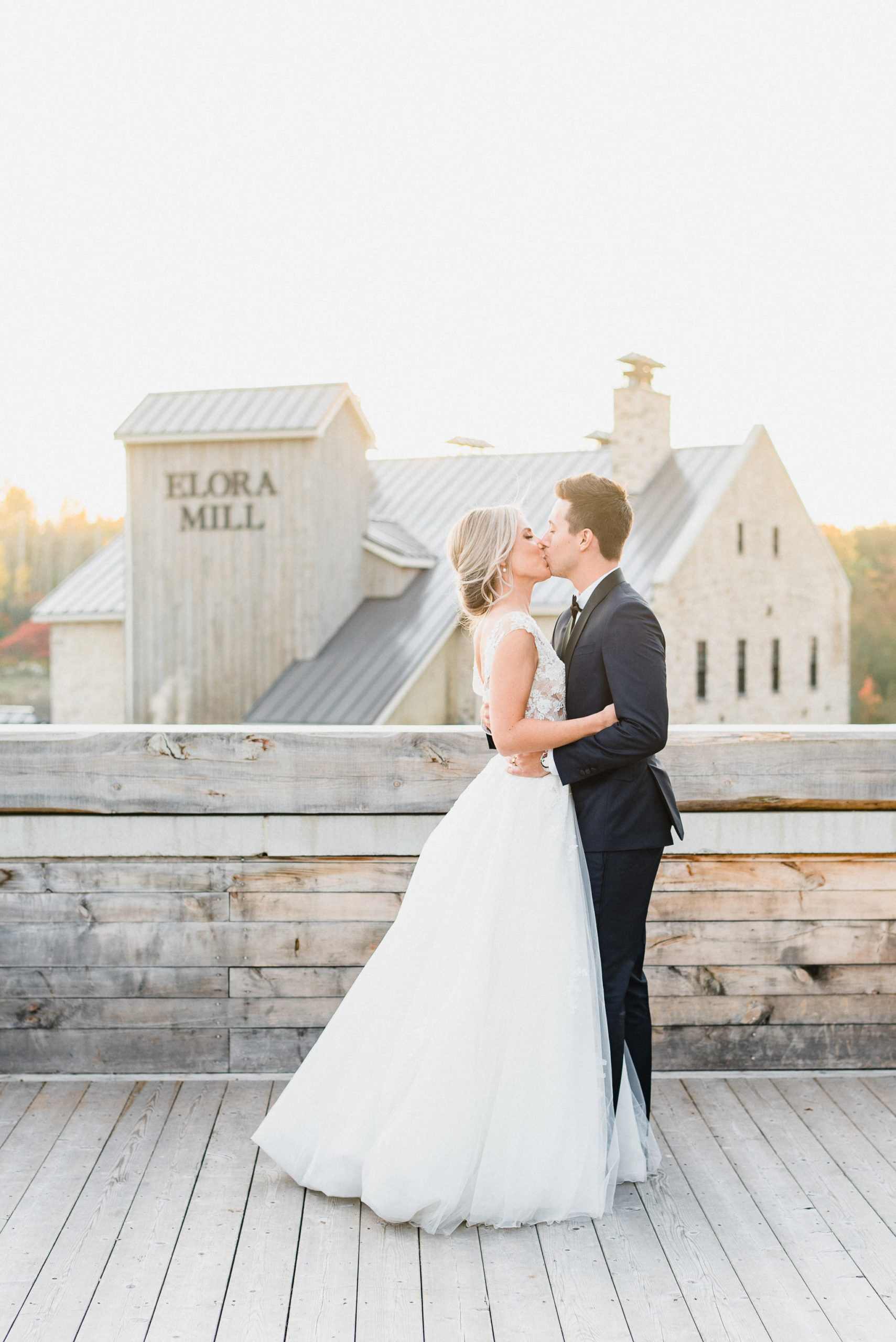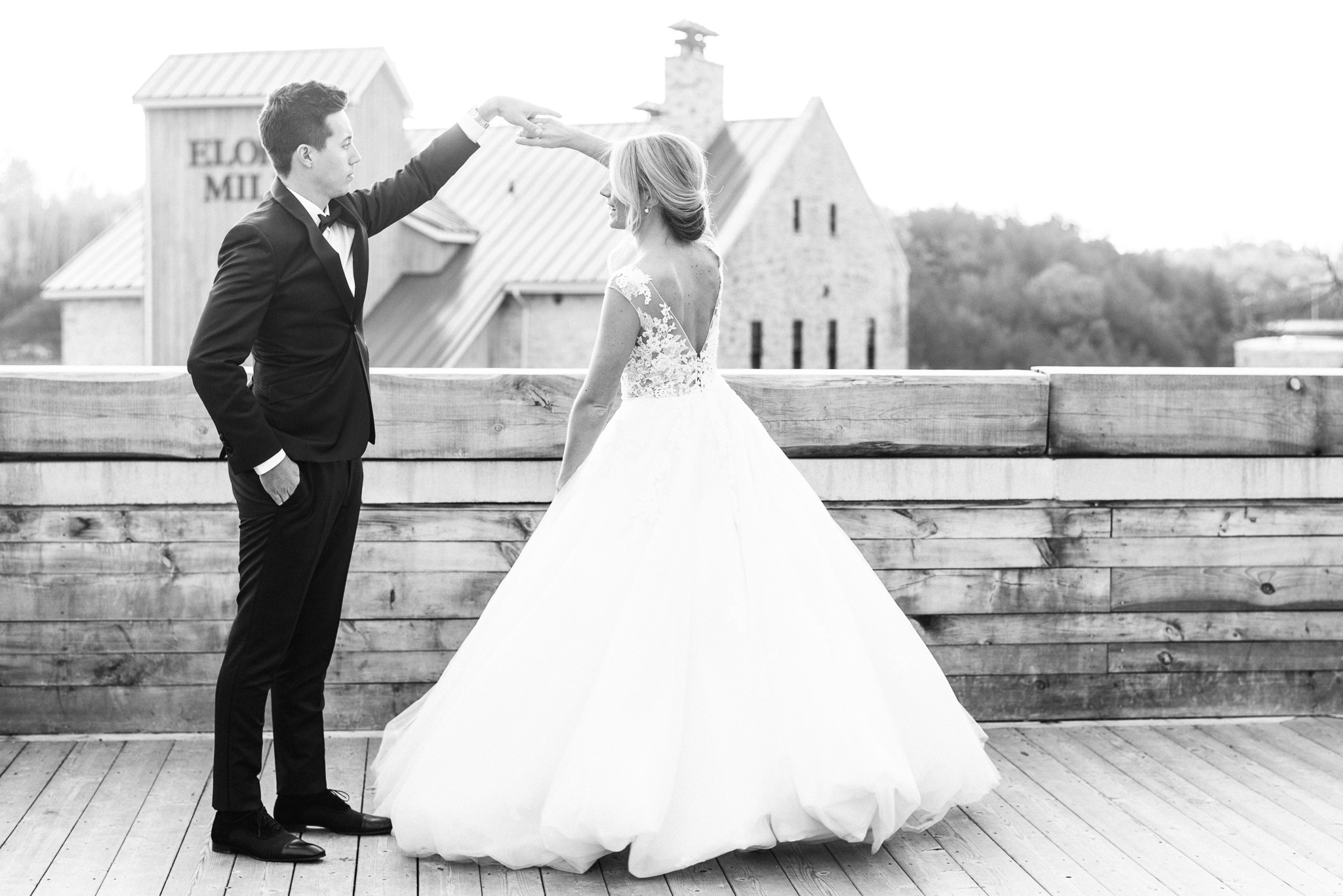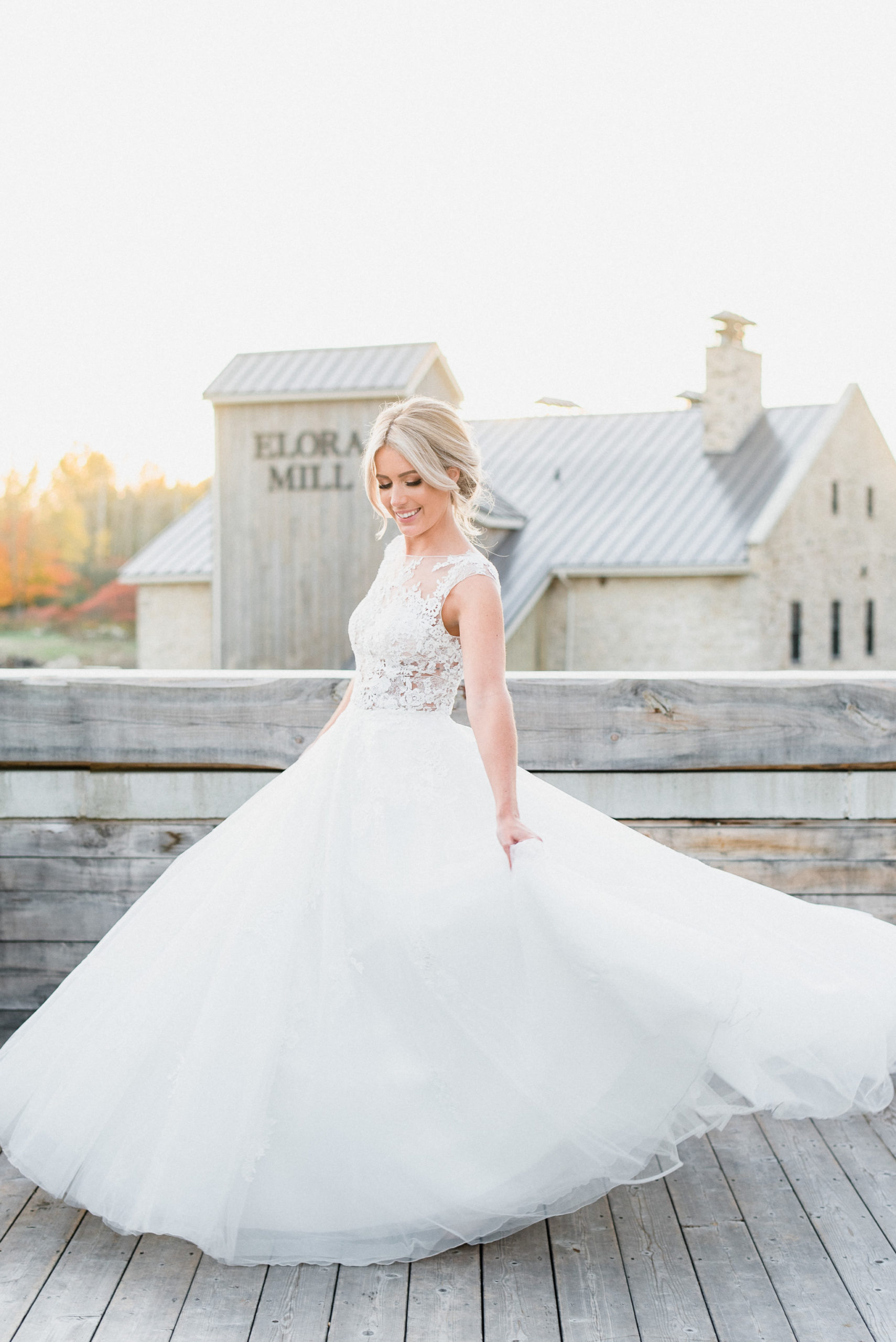 These two learned a special dance and didn't tell anyone, so this was a huge hit and such a surprise for their guests! They danced to Annie's Song by John Denver, which is actually Kendra's mom's favourite song, as well as Brandon's dad's!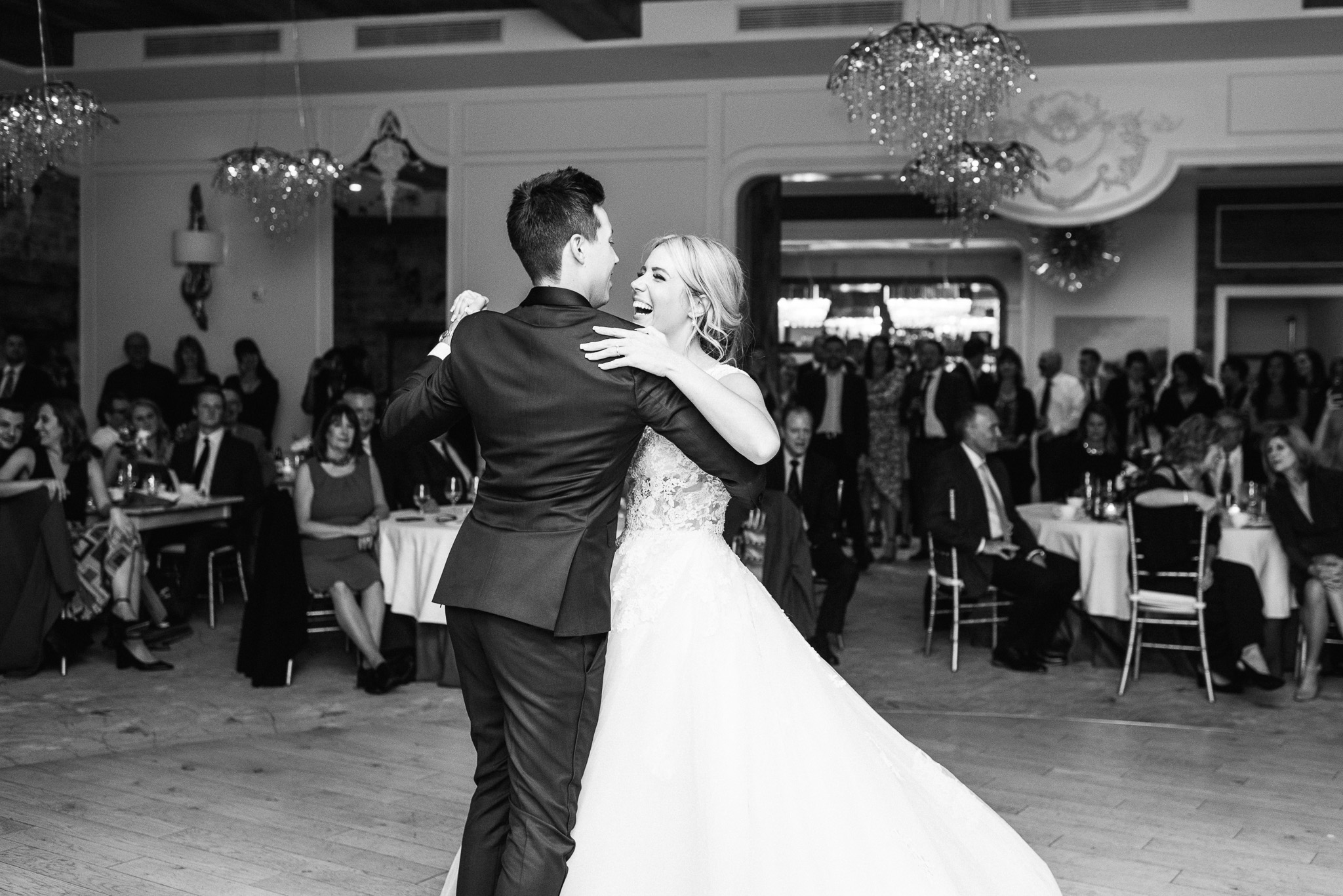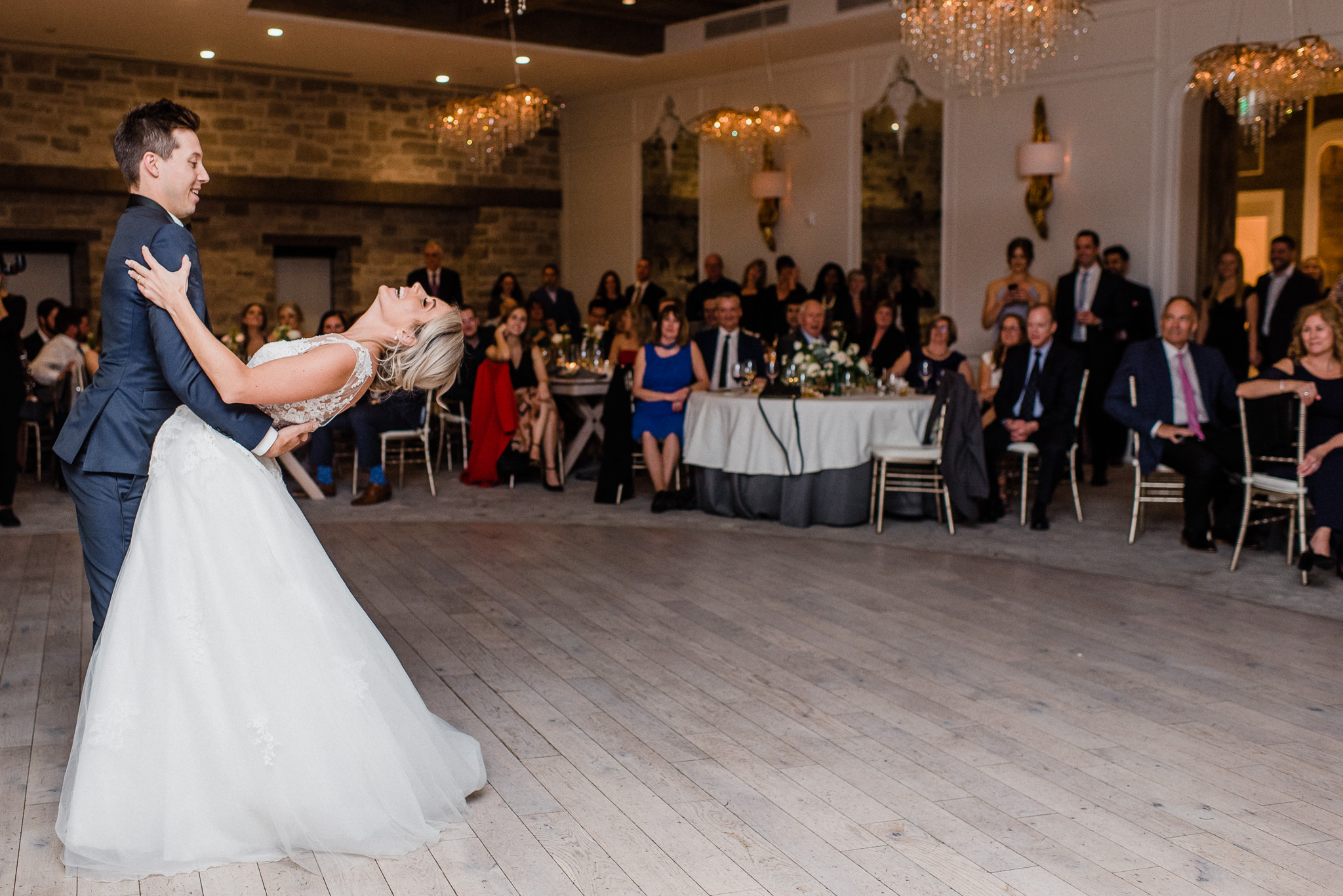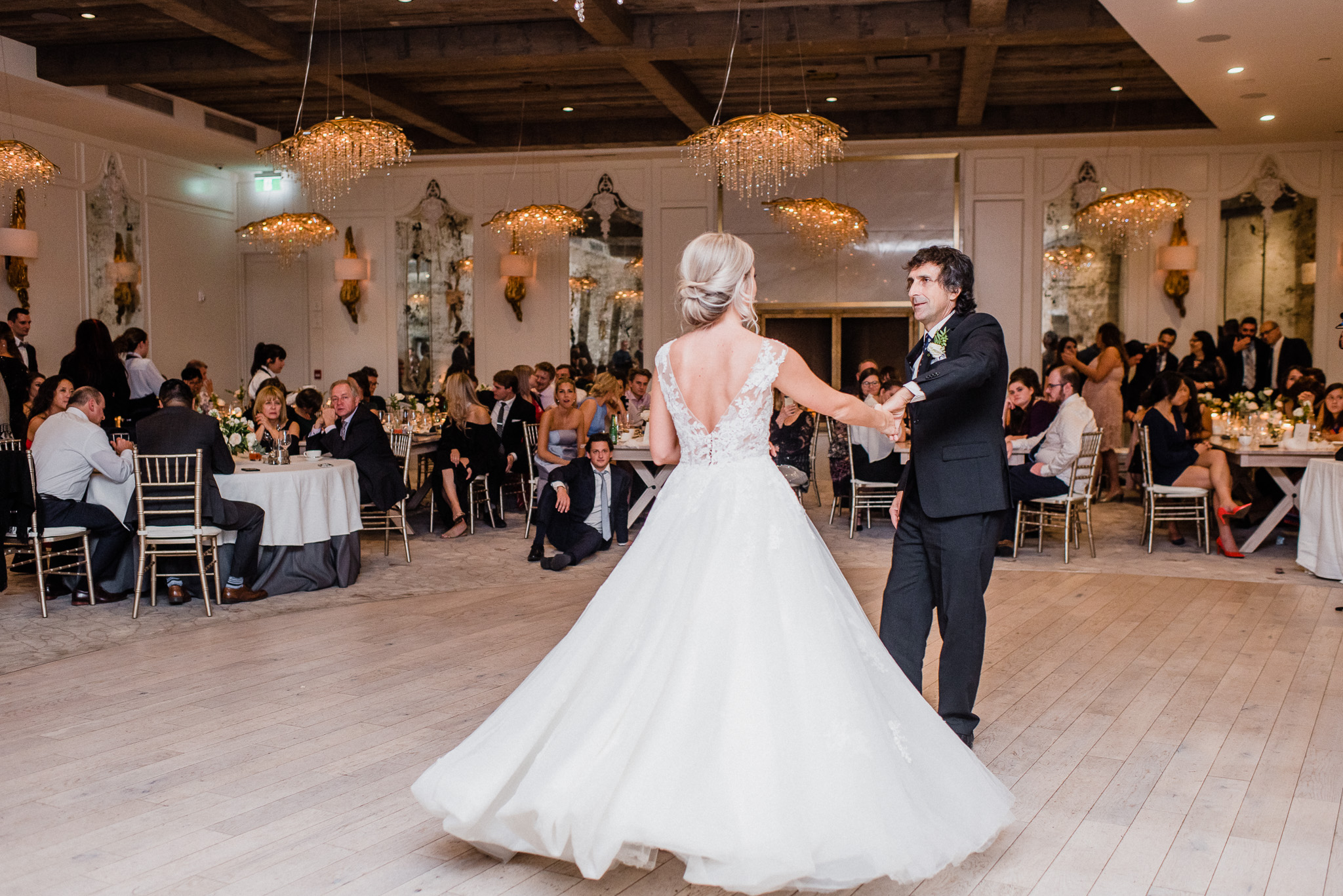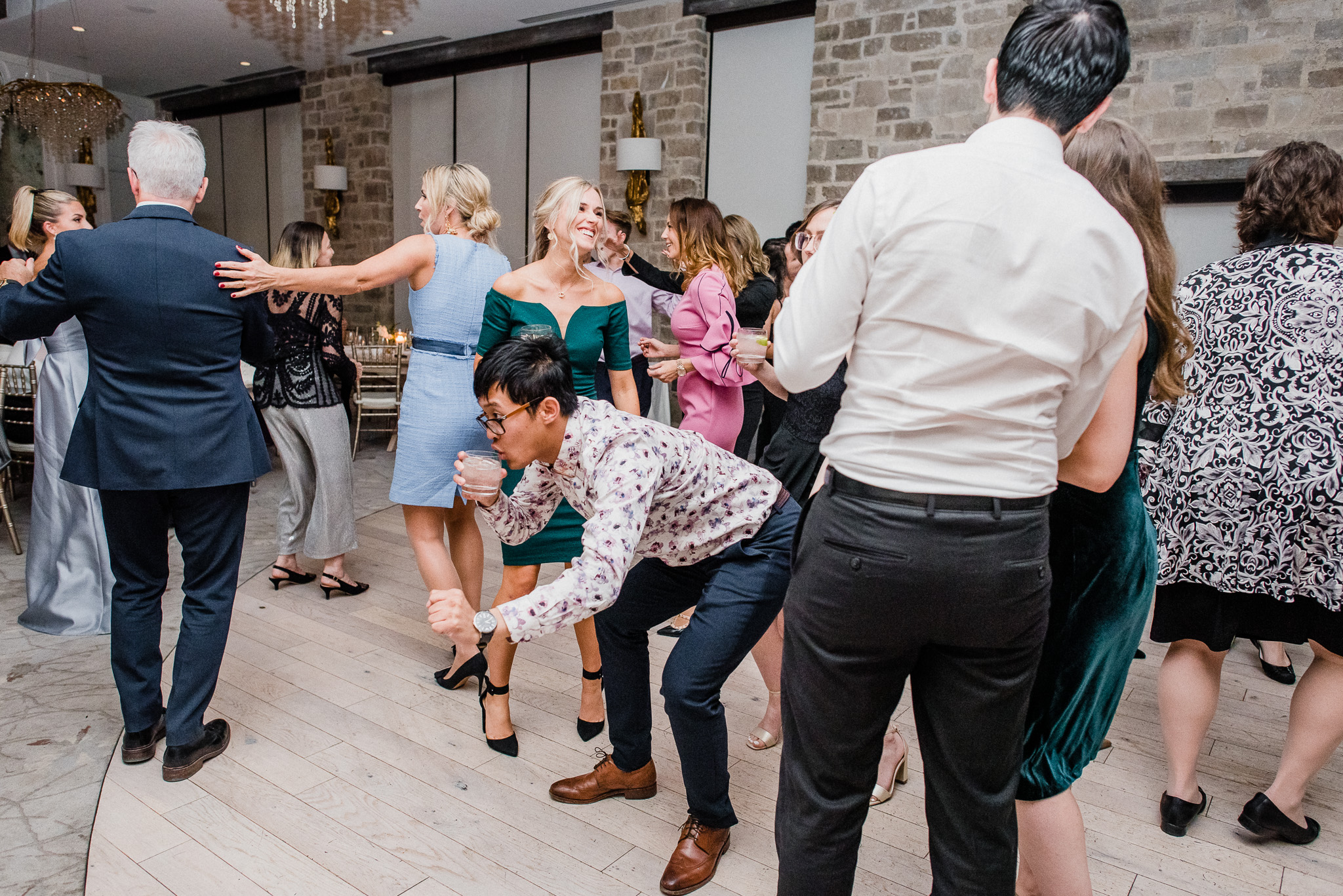 Vendors
Venue: Elora Mill by Pearle Weddings and Events
Makeup: Catherine Krahn Makeup Artistry
Hair: Hayley Van Eyk
Florals: Fiorella Floral Design
Cake: The Dessert Room
Wedding Gown: The Modern Bride, Pronovias
Veil: Carolyn Young
Groom's Tux: Long Island For Men
Groomsmen Suits: Suit Supply
Bridesmaid Dresses: Dessy Group
Officiant: Al Harder
DJ: DJ Charlie Clean
Video: See My Clients
Invitations & Signage: The groom Brandon made them himself!