I'm looking back on 2020 with so many mixed feelings…there was a lot of stress, uncertainty, fear. But there was also hope, love, and connection (even if it was through our saviour Zoom!)
This year in review post won't be quite as in depth as it normally is with travel photos, tons of weddings, milestones and big events (see my 2019, 2018 and 2017 posts!) So unless you think you'd want to see a bunch of photos of Nick and I sitting in our backyard and Kitty sleeping in various spots, I'll be keeping it short this year.
This year we didn't leave Canada, didn't even fly anywhere. We cottaged twice and camped once. But, we did get married. And that is certainly the highlight of the year for me. We went on our 'mini moon' to an incredibly beautiful Airbnb on Bay Lake, and also did some November camping for the first time ever.
I got to spend more time with Nick than ever, when we were both home during the lockdown in March and April. This gift of time together was such a treat, but it was also during the most stressful time I've ever had a business owner. Every time I opened my email inbox, I had to brace myself for yet another wedding postponement. My business, along with all of my other wedding industry friends, took a huge hit this year. I have never faced such uncertainty and stress, in the seven years that I've been running this show. I ended up letting go of any expectations for 2020, and once I did that, I felt like I could accept the situation and move forward, while still holding onto hope for a more 'normal' 2021. Now that we are here, I'm still not sure that 2021 will be the clean slate and new beginning we were hoping for, but at least this time, I won't be surprised. Postponements, micro weddings, and contract addendums are now a part of my everyday vocabulary, whereas before these were things that almost never came out of my mouth. I feel so awful for all of my couples who had to make tough decisions regarding their wedding plans, and weren't even able to be in control of when or how they made the decision. I was right there in it with them though, as our own wedding plans were sidelined for a year (we were able to have a super small micro wedding but moved our bigger celebration to 2021!) Several of my own best buds had their plans affected, and one managed to squeak in right in the nick of time (two days before lockdown!)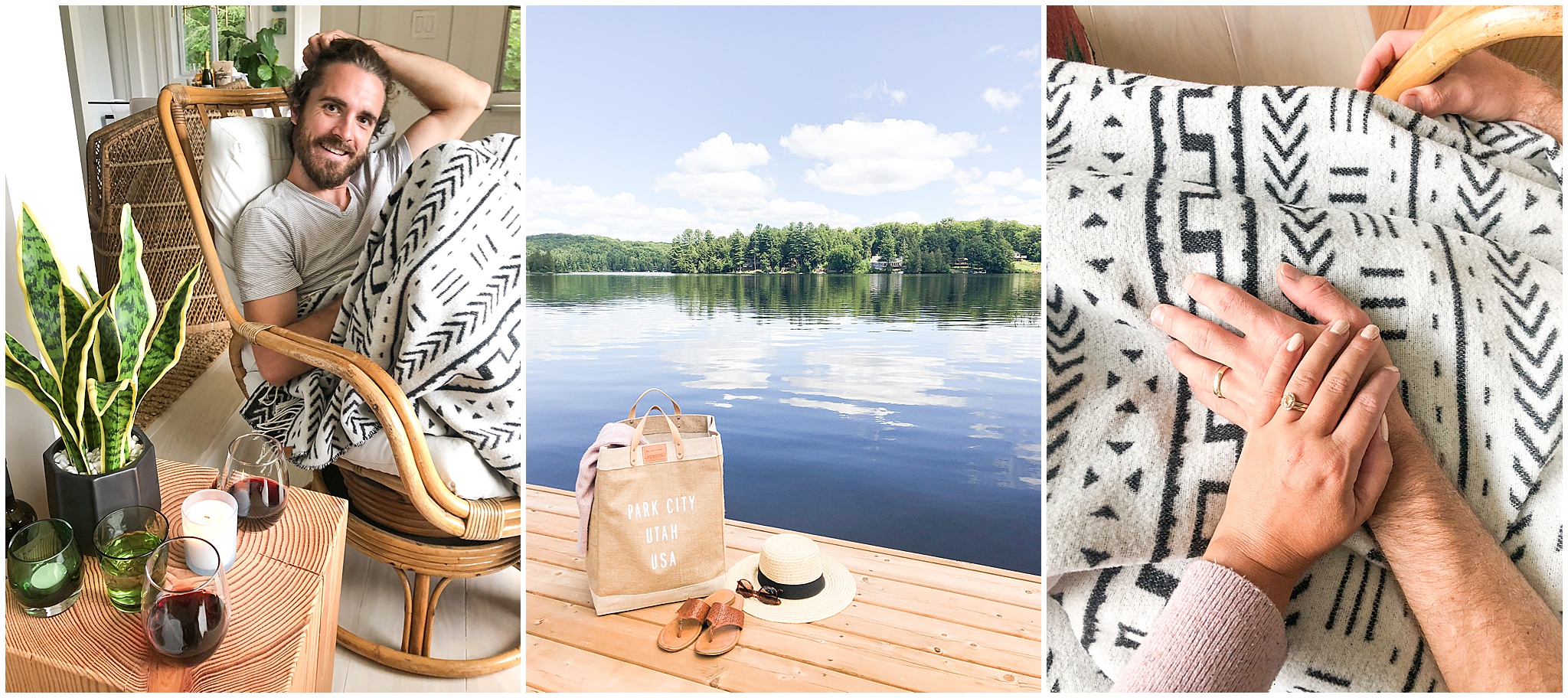 The seven weddings I was able to shoot in 2020, were very special and so unique. Going through so many changes regarding gathering restrictions, and different indoor/outdoor regulations was a lot for couples to keep up with, but in the end, all the weddings I was at were safe and super sweet.
The small upside to not having to shoot and edit my usual 25-30 weddings this year meant I could spend a lot of time outside during the summer! I did a ton of hiking in Hamilton this year, did my best in the garden, and also took my cooking game up to a whole new level. Sourdough was already in my repertoire pre-COVID, but I did revive my love for it again! Trying to avoid grocery shops closer than 1-2 weeks apart was tough, but it made me get even more creative. Want tacos for dinner but don't have any taco shells? No problem, 2020 Jenn can whip up a batch of homemade tortillas! Grocery shopping has basically become a hobby these days.
Another bonus to having more time in my schedule was that I was able to document more families this year! I usually only offer mini sessions twice a year to my previous clients only, but this year I was able to host four mini sessions plus tree farm minis, and photograph some family and maternity photos on their own. I always have to turn down these sessions, since I try to maintain some semblance of a work-life balance and just weddings and engagement sessions keep me pretty busy. But this year I opened up my calendar to these bookings, and I really enjoyed them! I got to see some old friends, meet new families and spend lots of time goofing around with their kids and trying to make them laugh.
As promised, this is a short little post. I've gathered a few 'highlights' from my year, and popped them below. Our wedding photos by Tamara Lockwood are AMAZING and I think I'll share some more here soon! Everything from the year is pretty much jumbled together below- bathroom reno updates, some sourdough shots, hikes, our minimoon, virtual costume parties, and our first every Christmas card.
Happy New Year!
xo Jenn