I am currently wedding venue hunting for my own wedding (we're engaged, in case you missed the announcement!) and I would book the venue in this blog post, Tralee Wedding Facility, in a heartbeat if it weren't currently for sale. It's my most favourite venue and it has everything we are looking for in a wedding venue! Lots of outdoor space, beautiful trees and laneways, and great food.
Of course, when Sarah and Dan inquired with me in 2017 for their fall 2018 wedding here, I was over the moon to be spending another day at this beautiful spot in the country. I have loved every wedding so much that I have photographed here, and I'm so excited to have at least one more here this coming September! Without knowing it's fate past 2019, Nick and I are hesitant to book this property for our own date, knowing it could sell and weddings may not continue to be held here. I hear most of the updates through the grapevine, so if anyone out there has first hand info about the state of this venue, please let me know!
Now onto the good stuff: Sarah and Dan had a beautiful day at Tralee, and I am still so obsessed with the green and gold theme that they pulled off! It was a pretty toasty day but these two and their wedding party were such troopers. Sarah's beauty team A Glow by Joan stepped in and saved the day after Sarah's original plan fell through last minute, and they really knocked it out of the park! I love the glam look that they gave Sarah. And Dan rocked his fitted tux like a pro! The boxwood backdrop from Make Your Memories was accented by a gold Straight Laser crest designed by Plume Calligraphy. As always, Crumb & Berry served up the best sweet treats in Caledon. Cedar & Stone pulled together a stunning collection of greenery and dainty white blooms for the florals. See the bottom of the post for the rest of the team that helped Sarah & Dan pull this off!
I hope you enjoy this one!
xo Jenn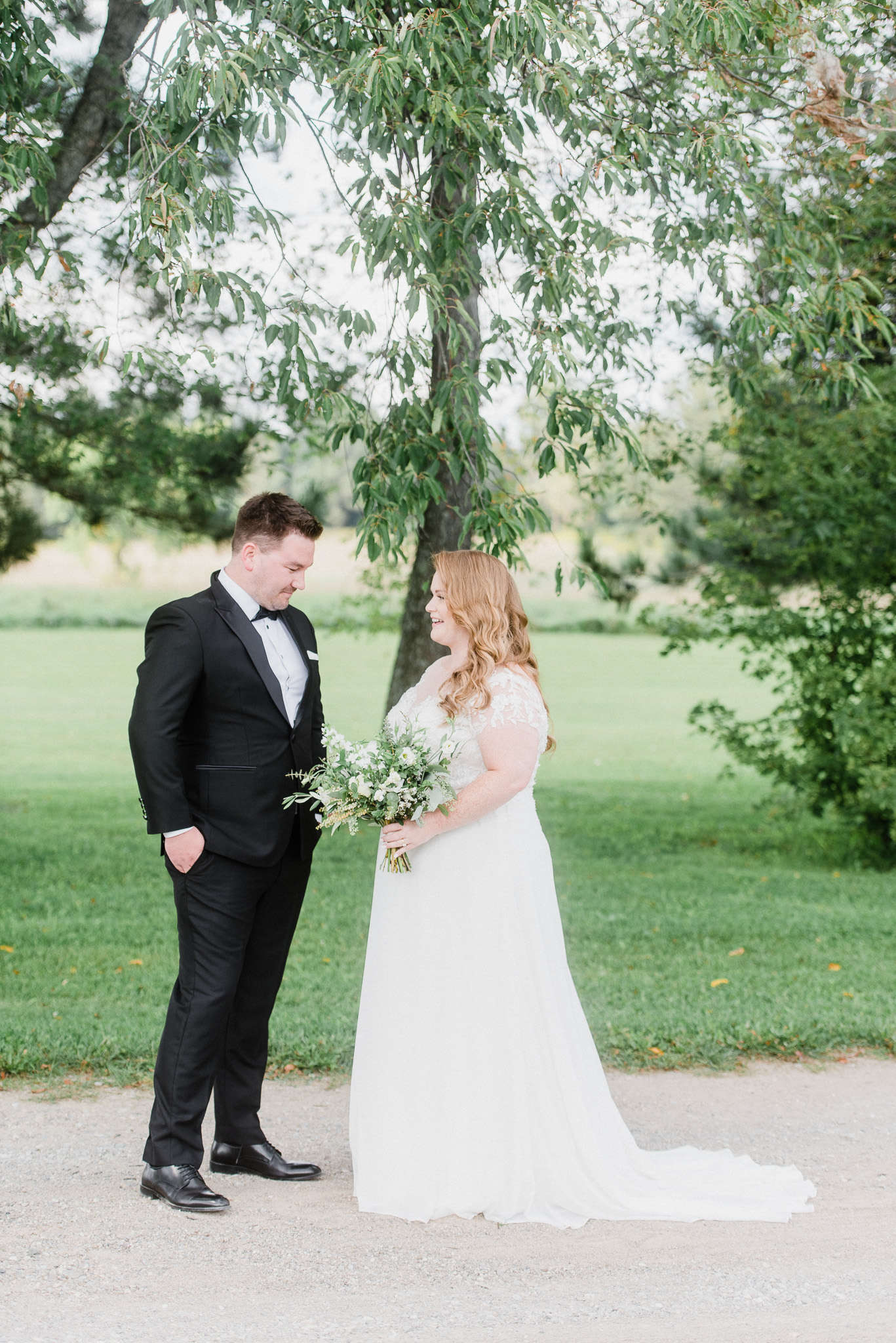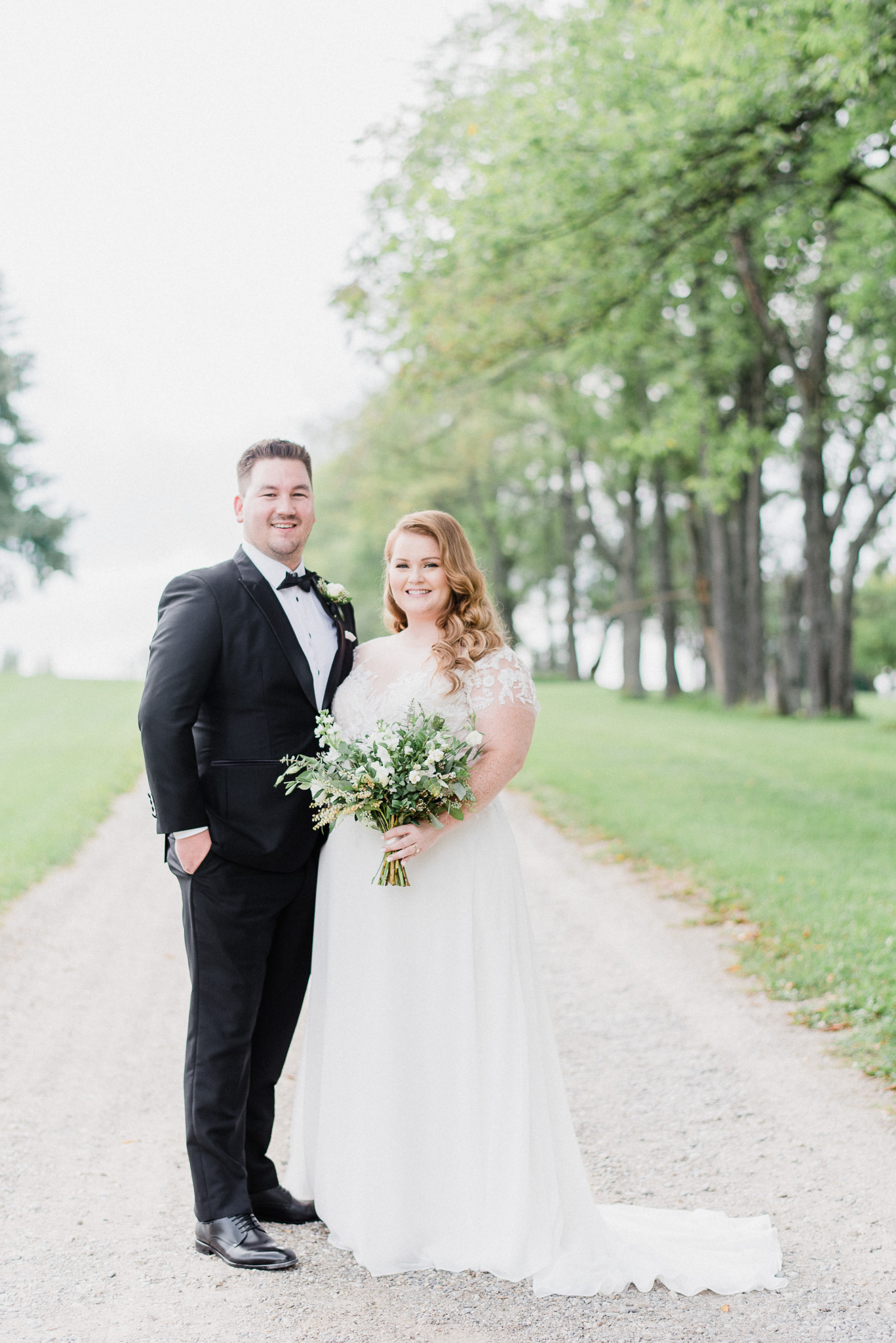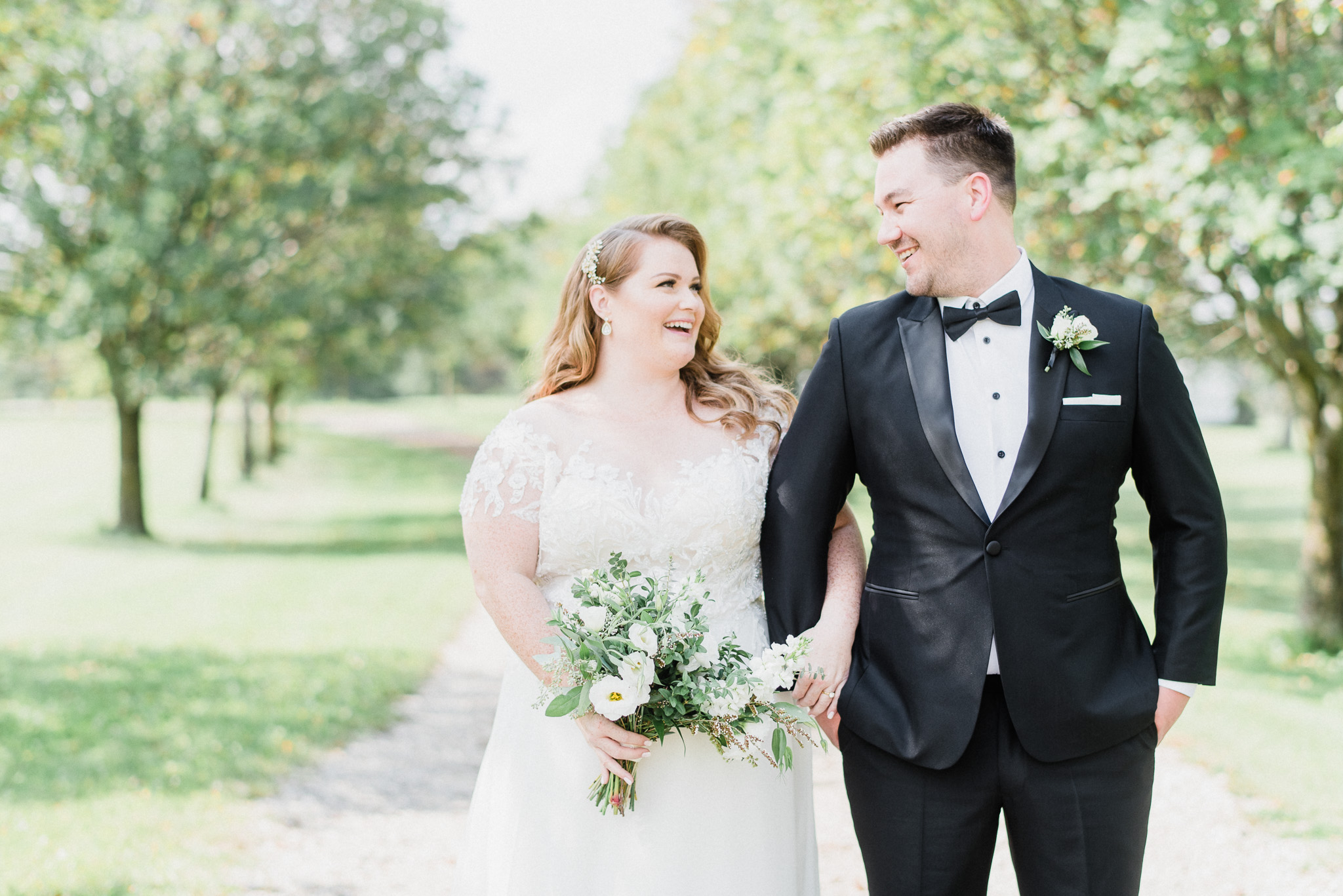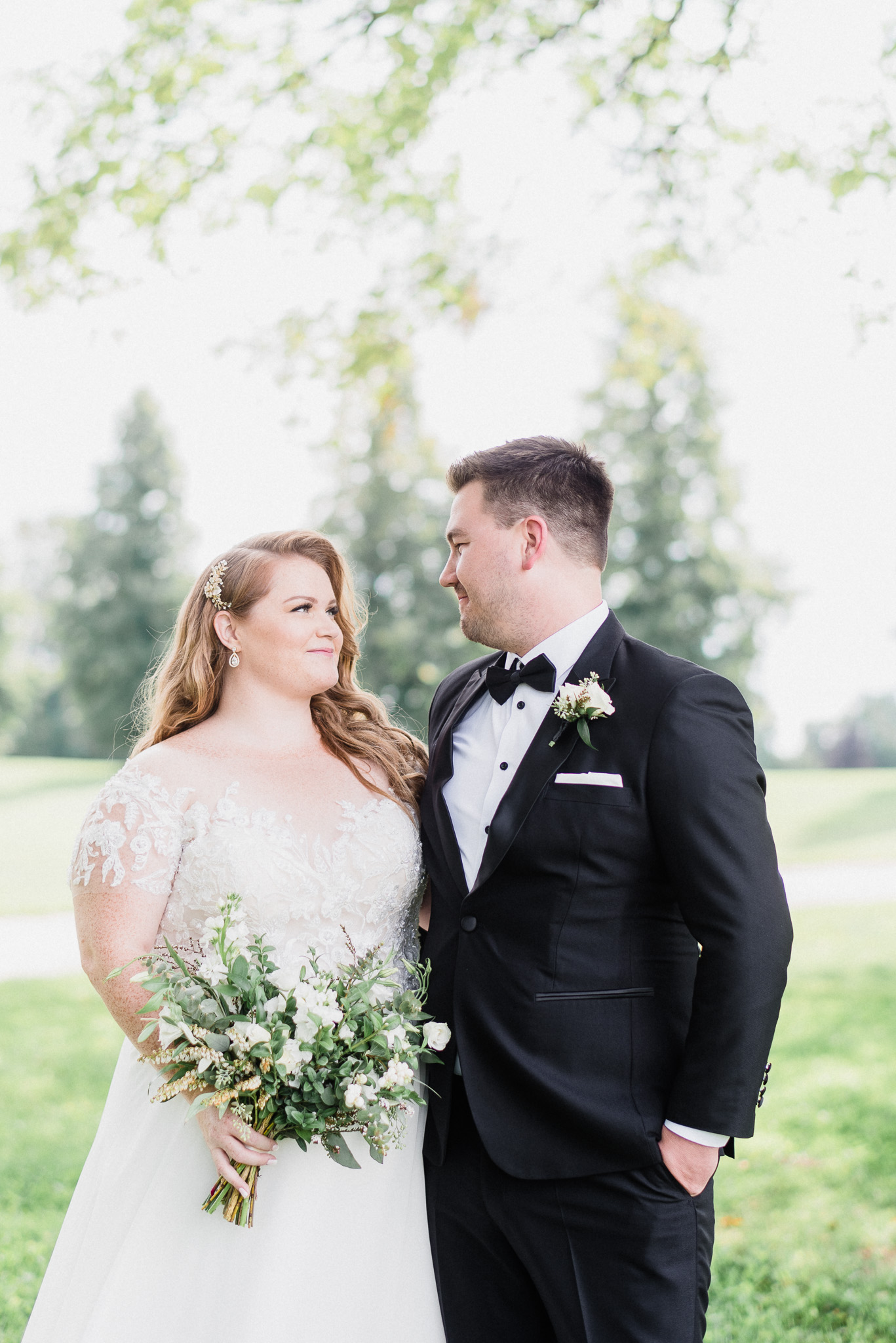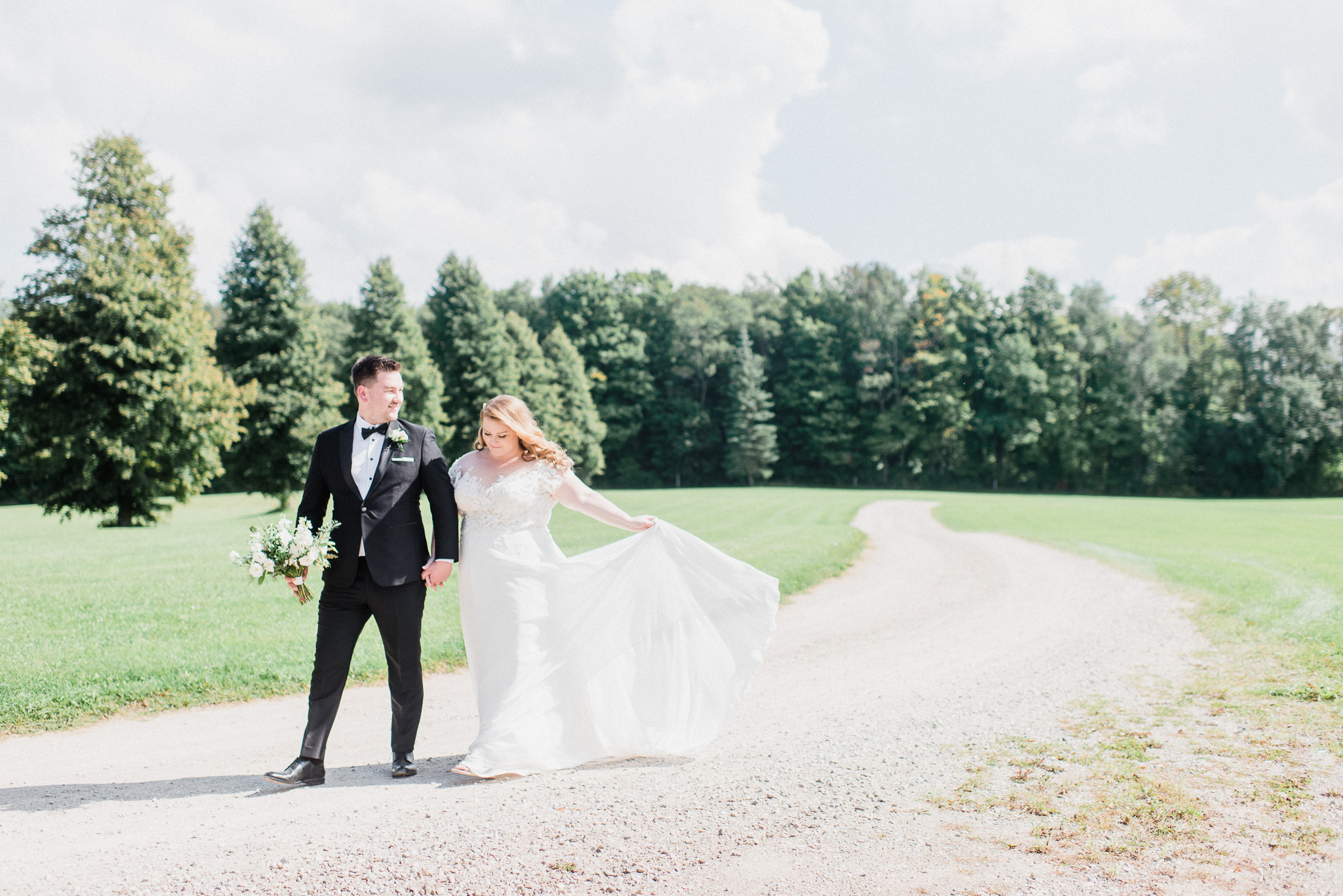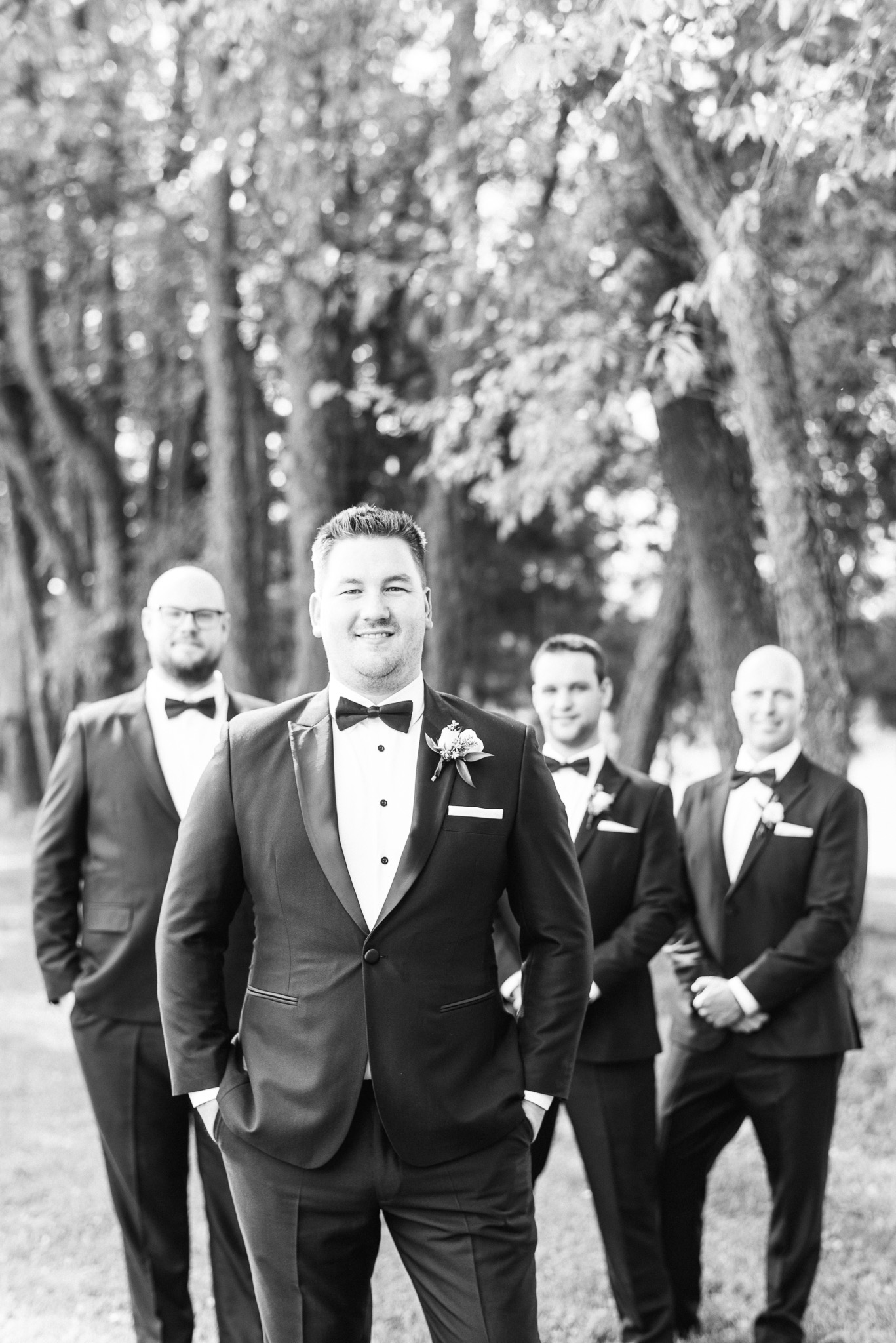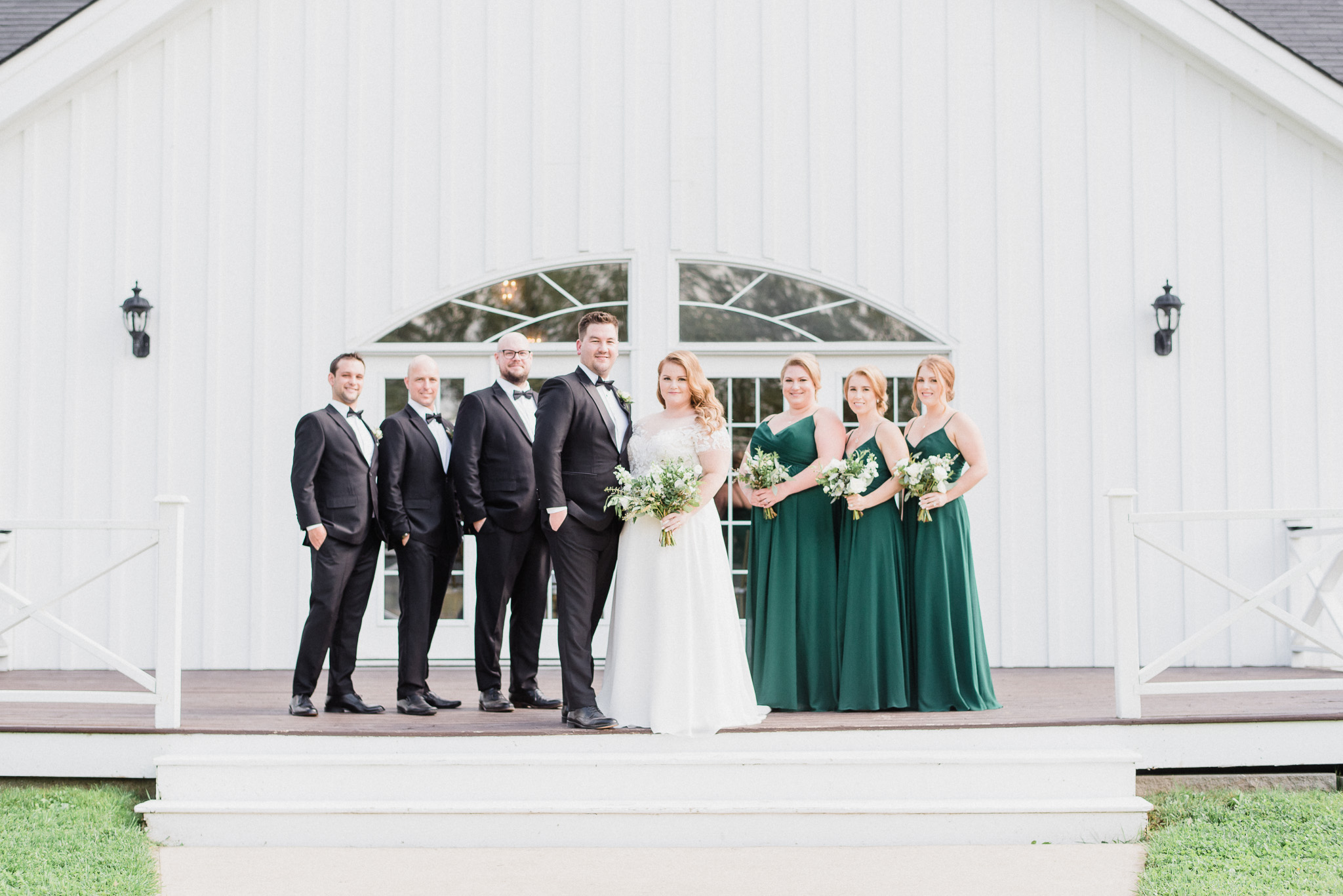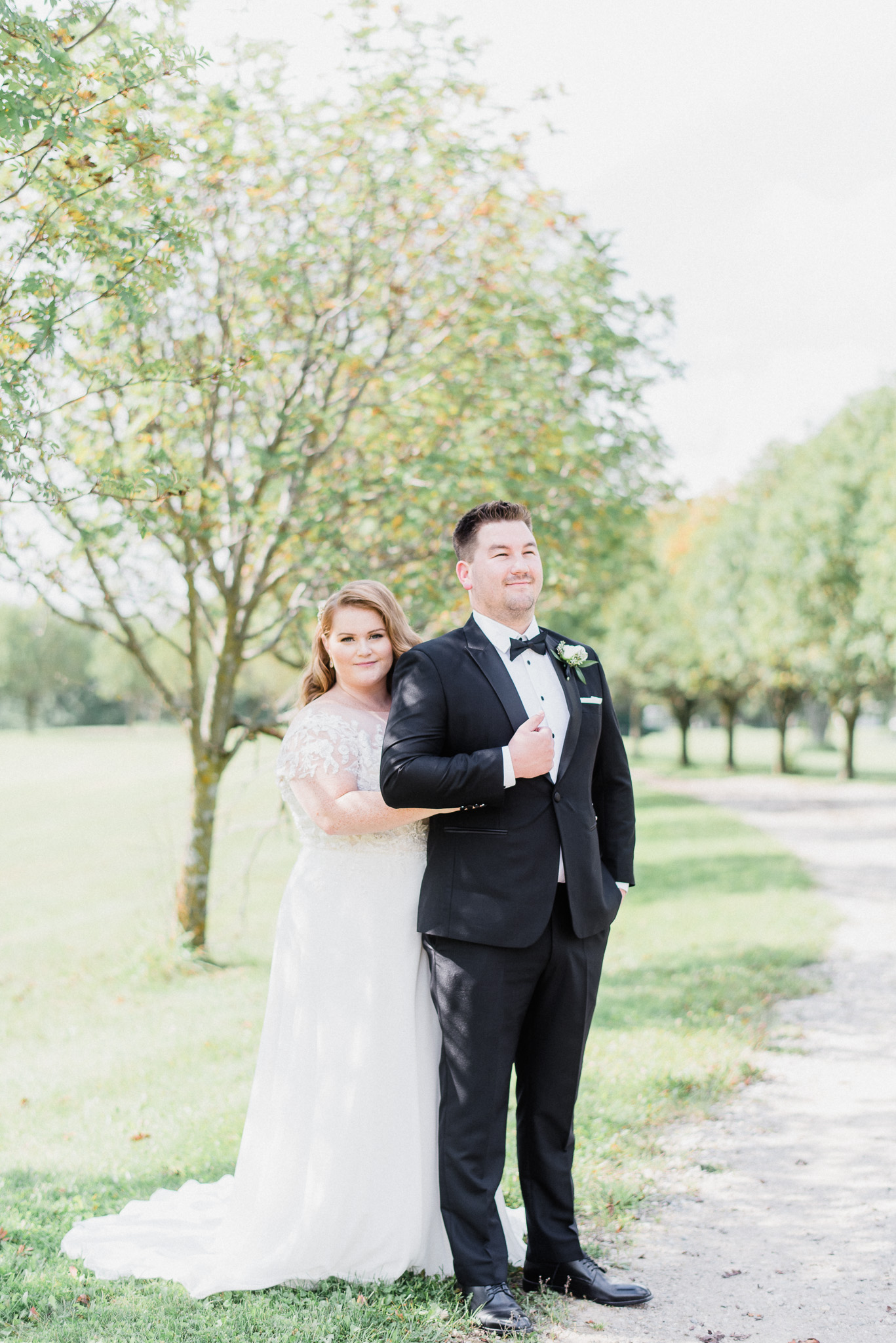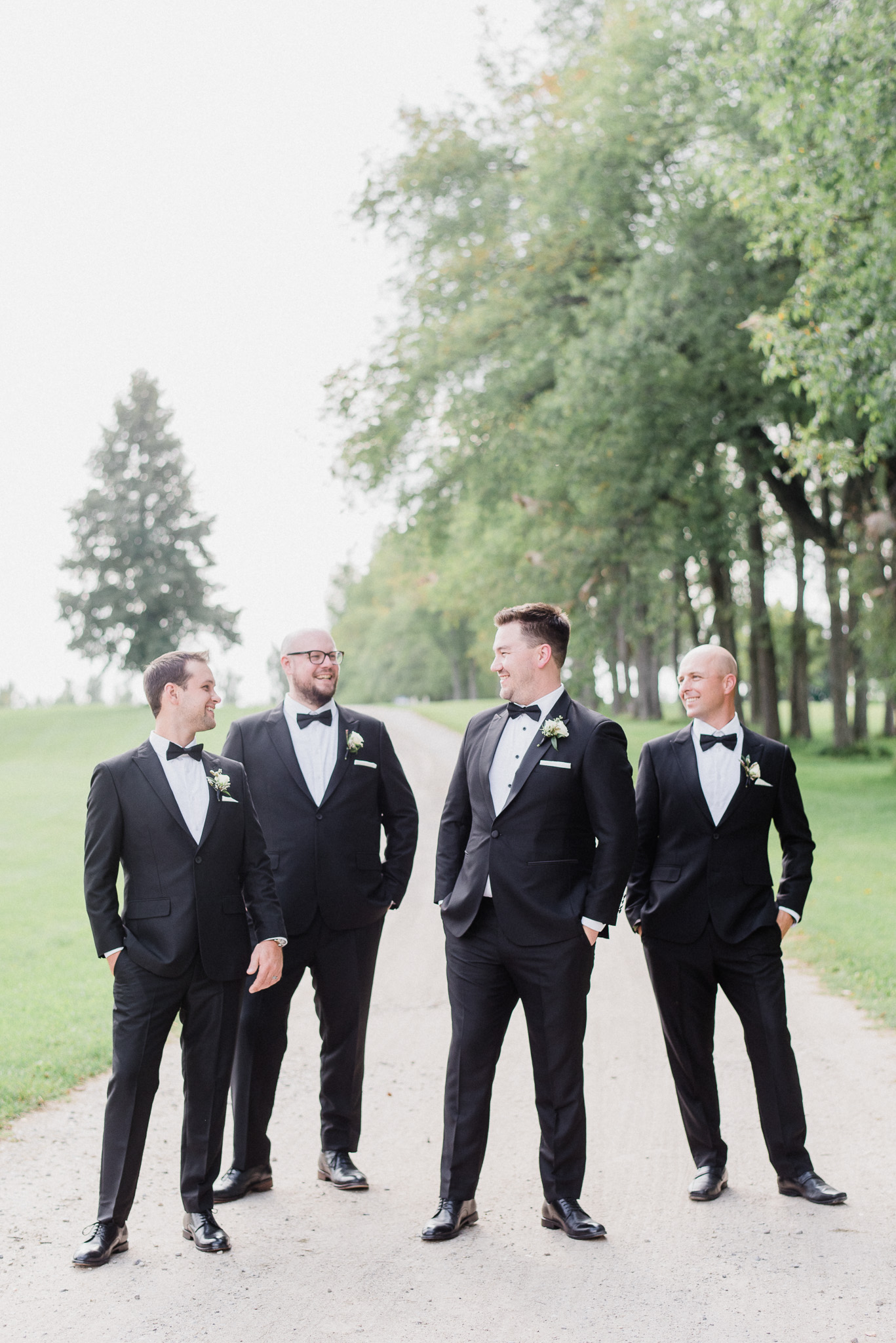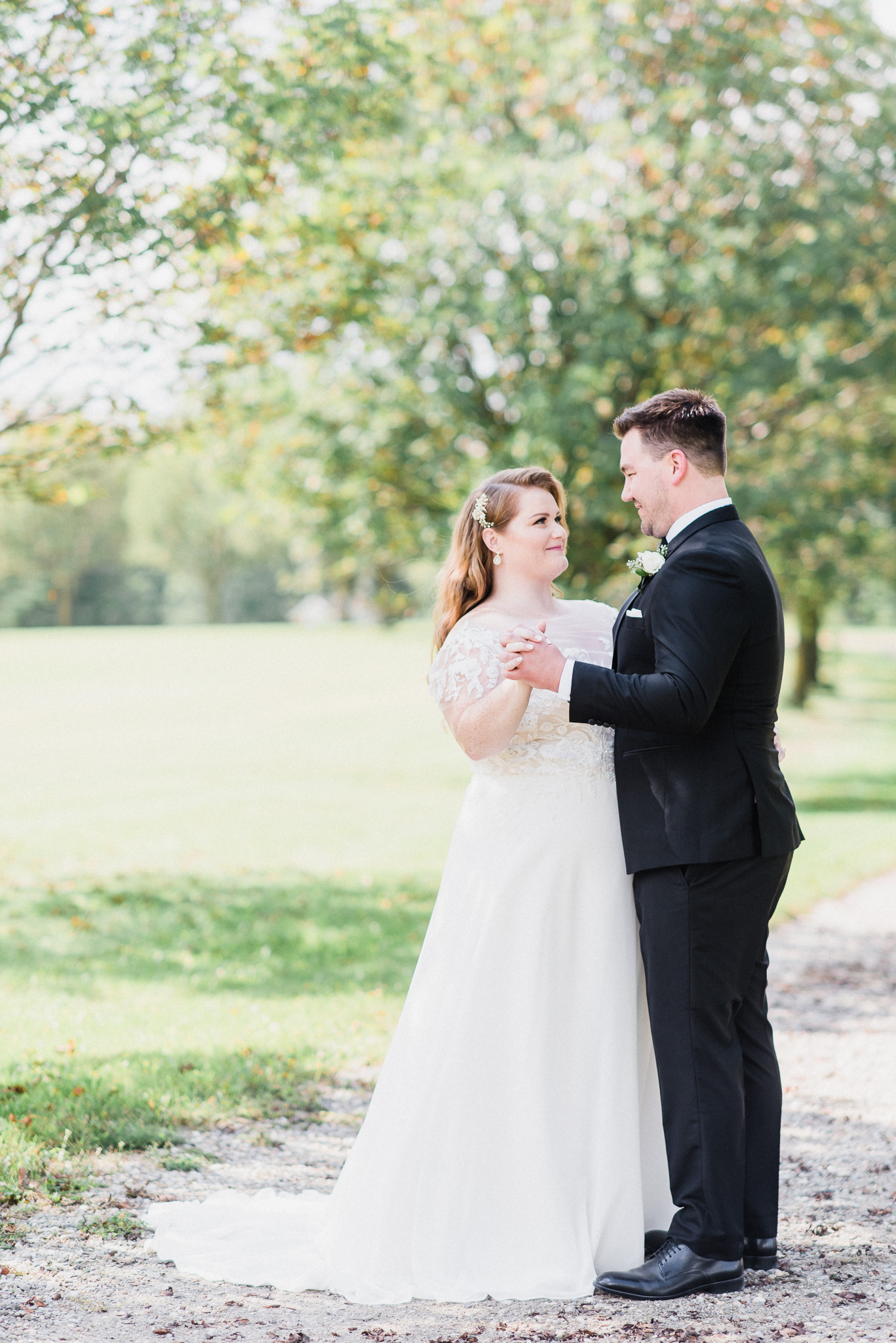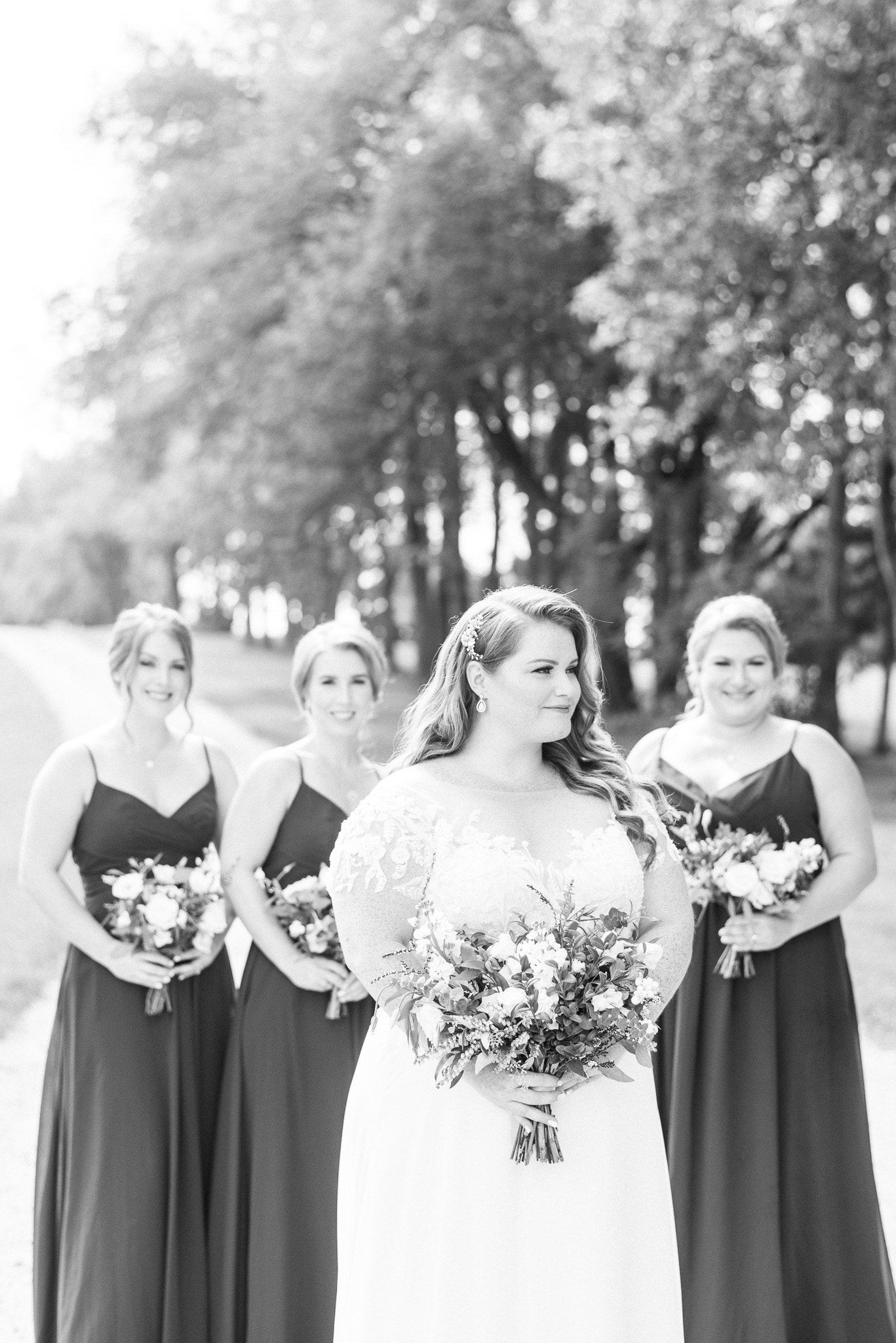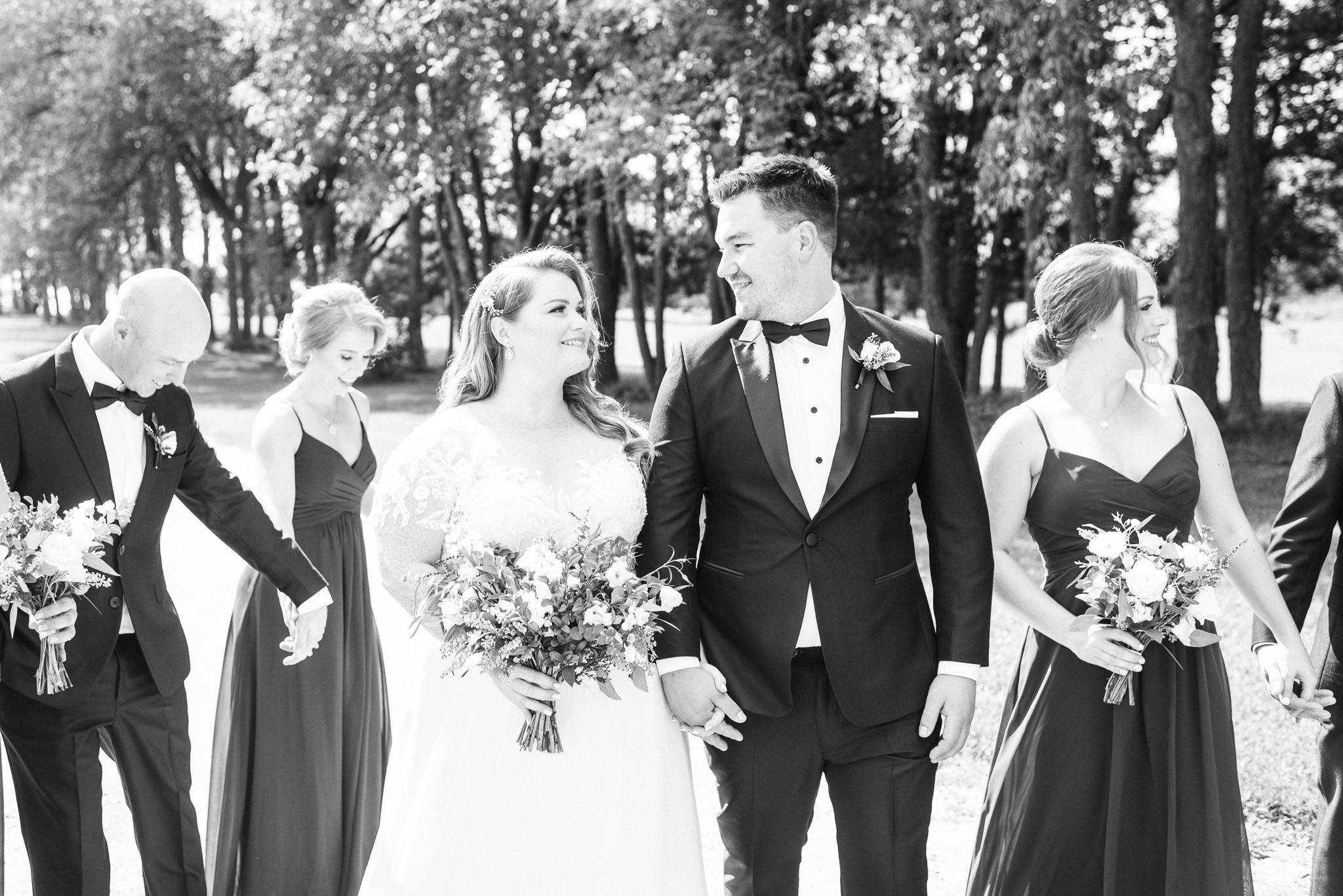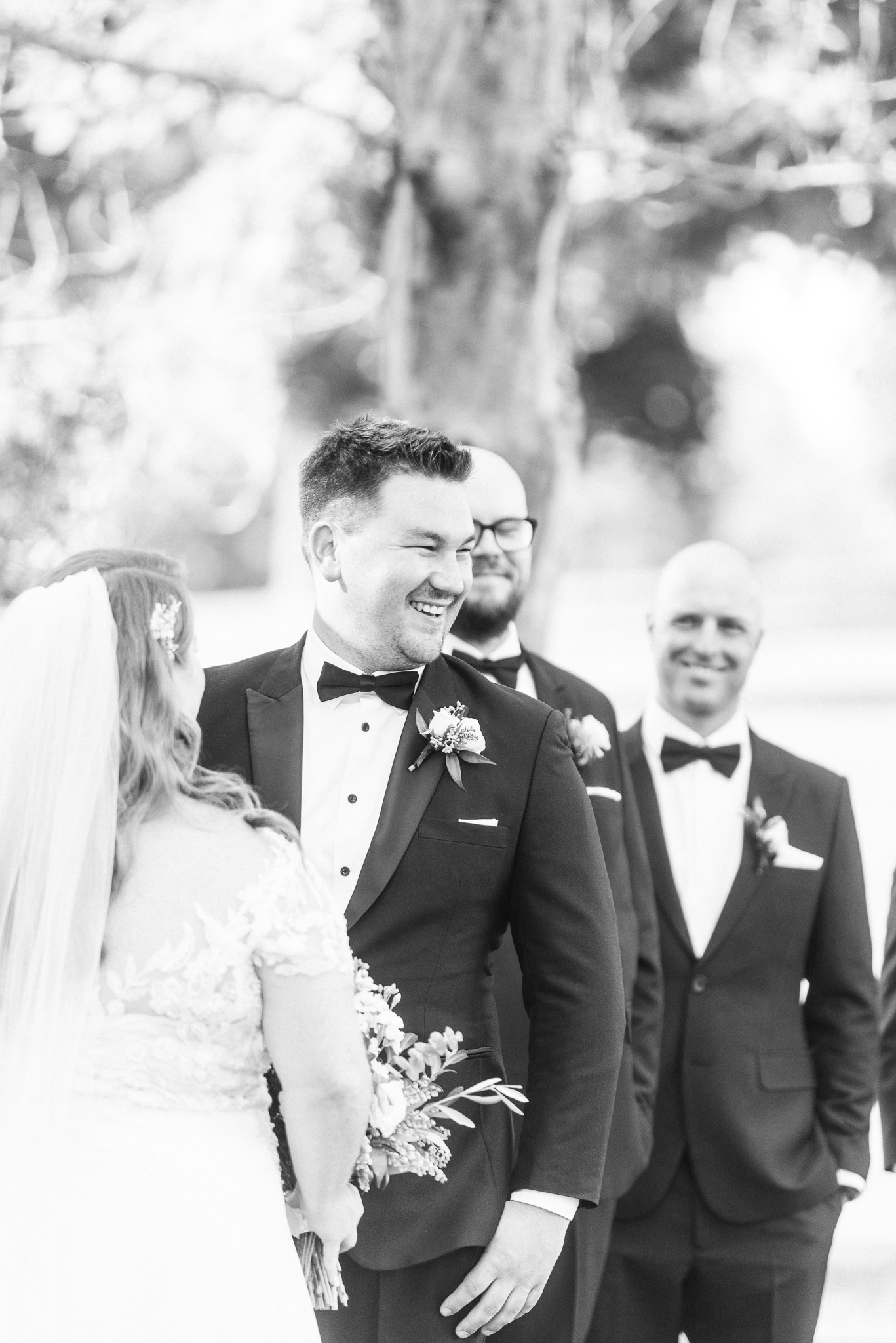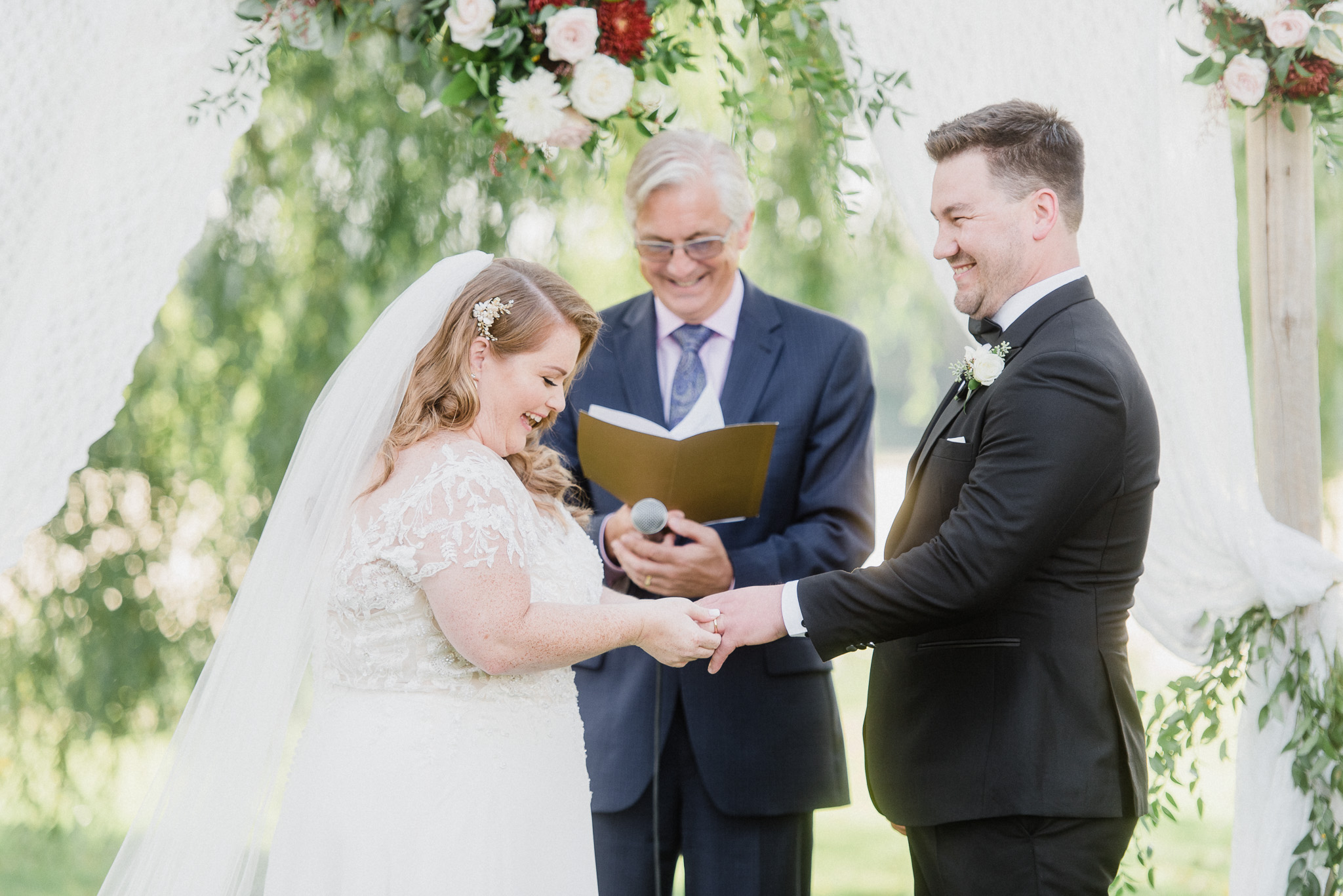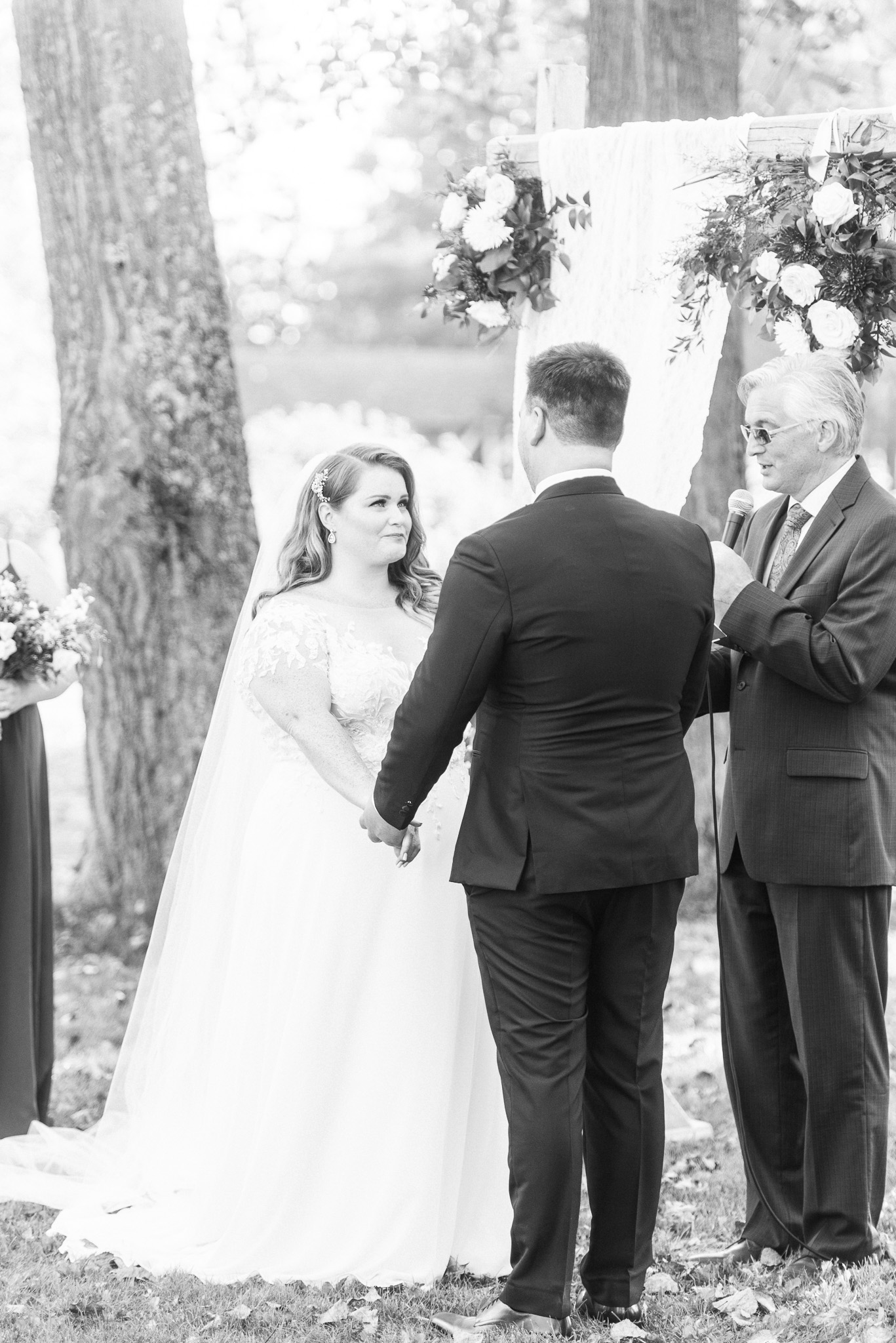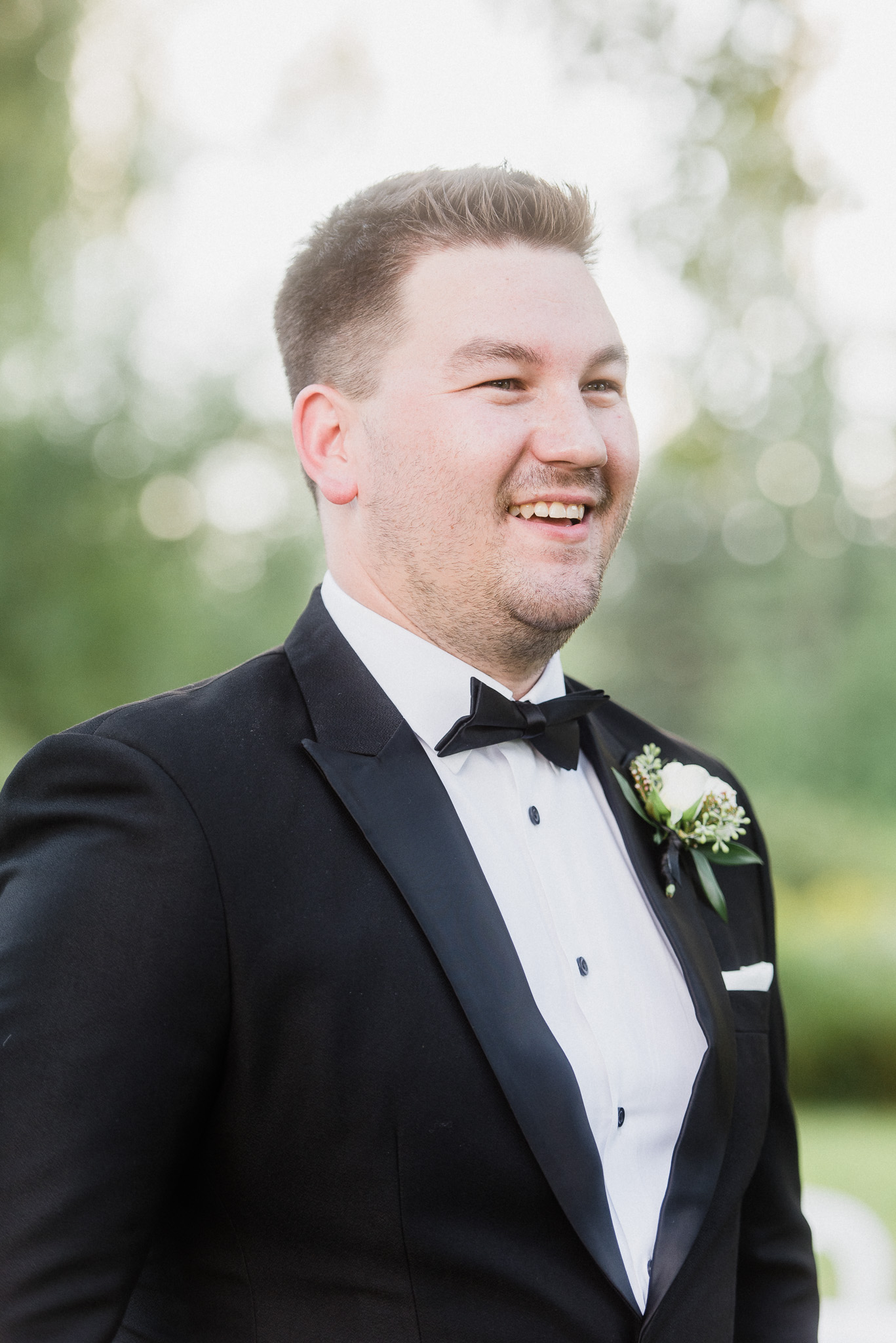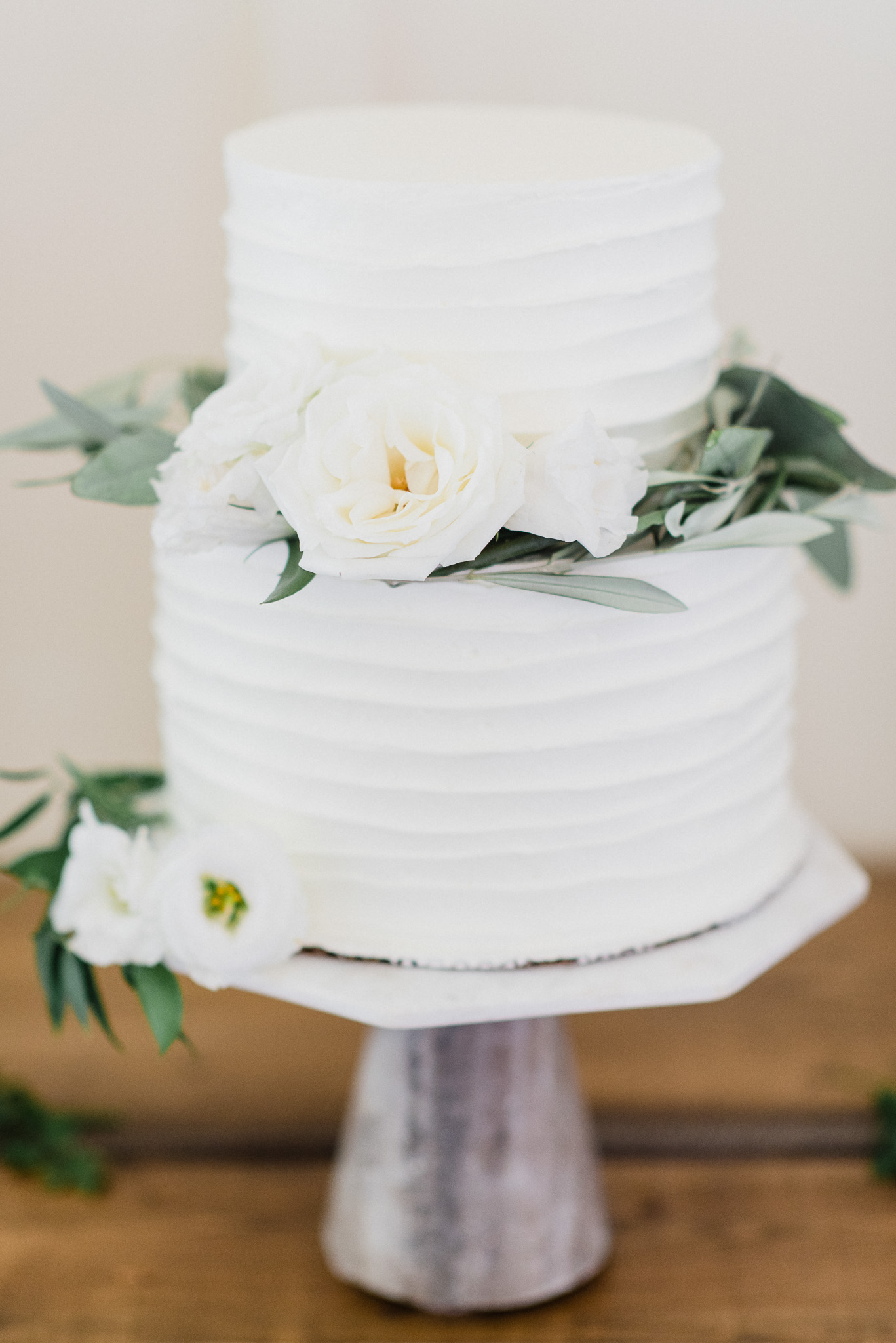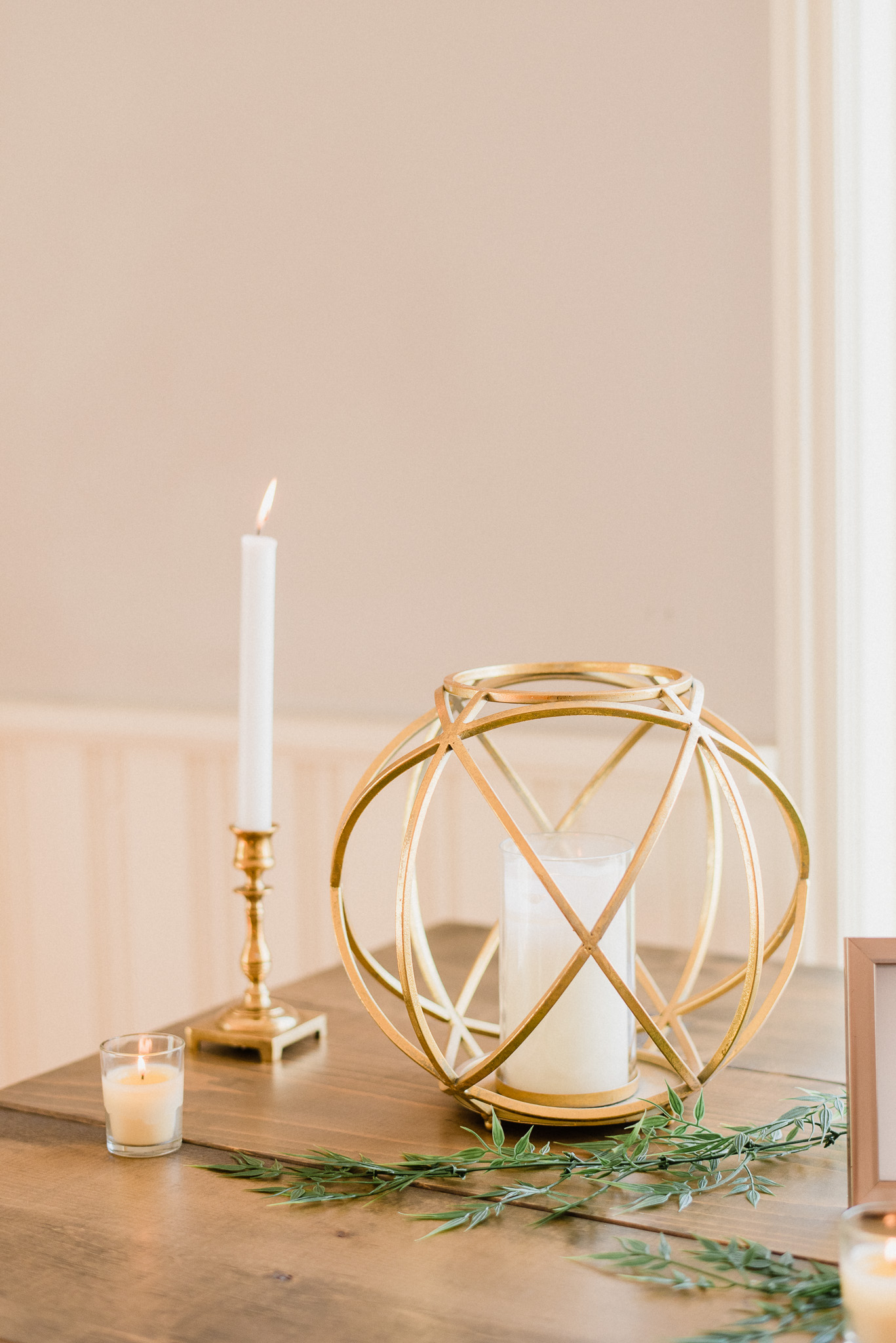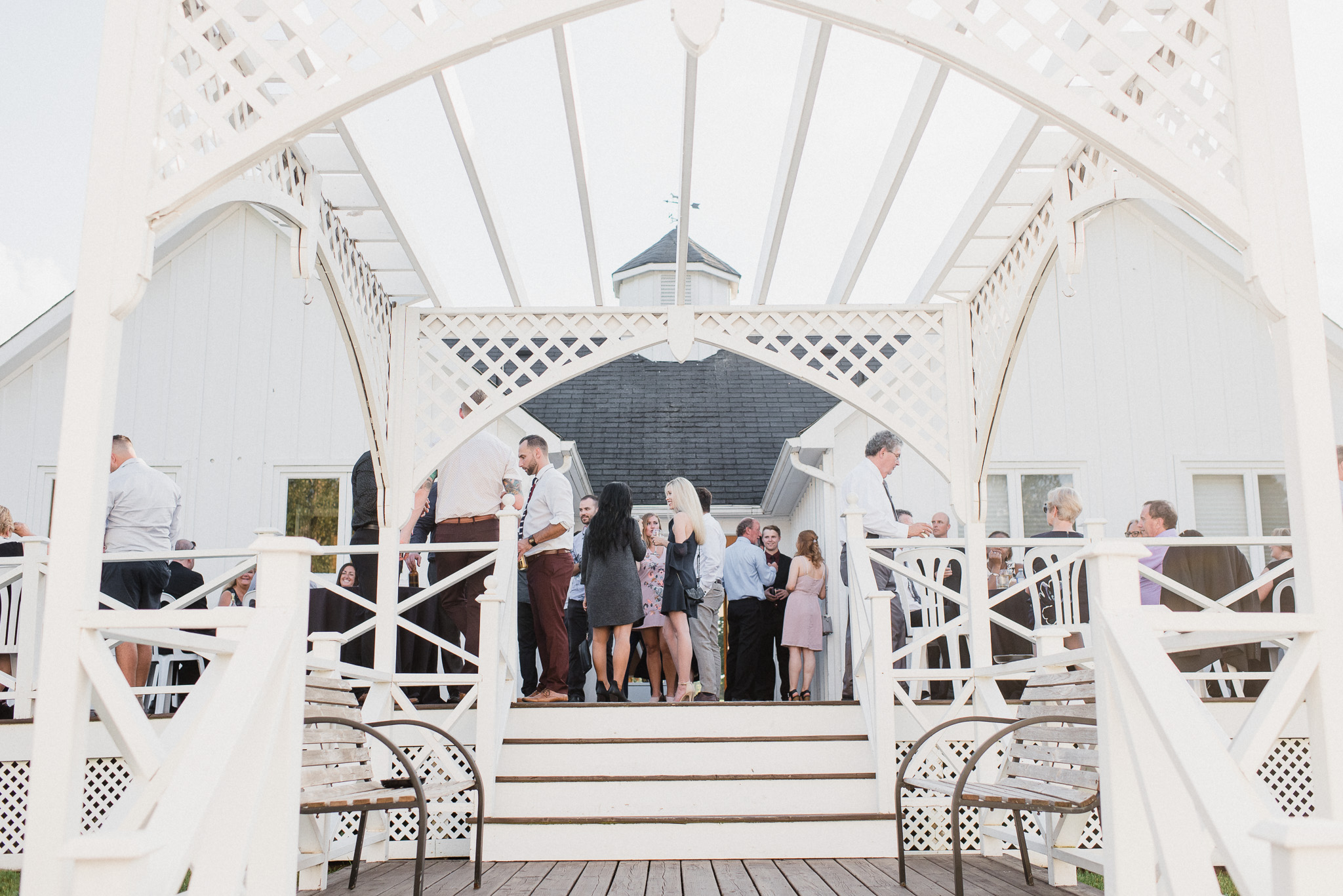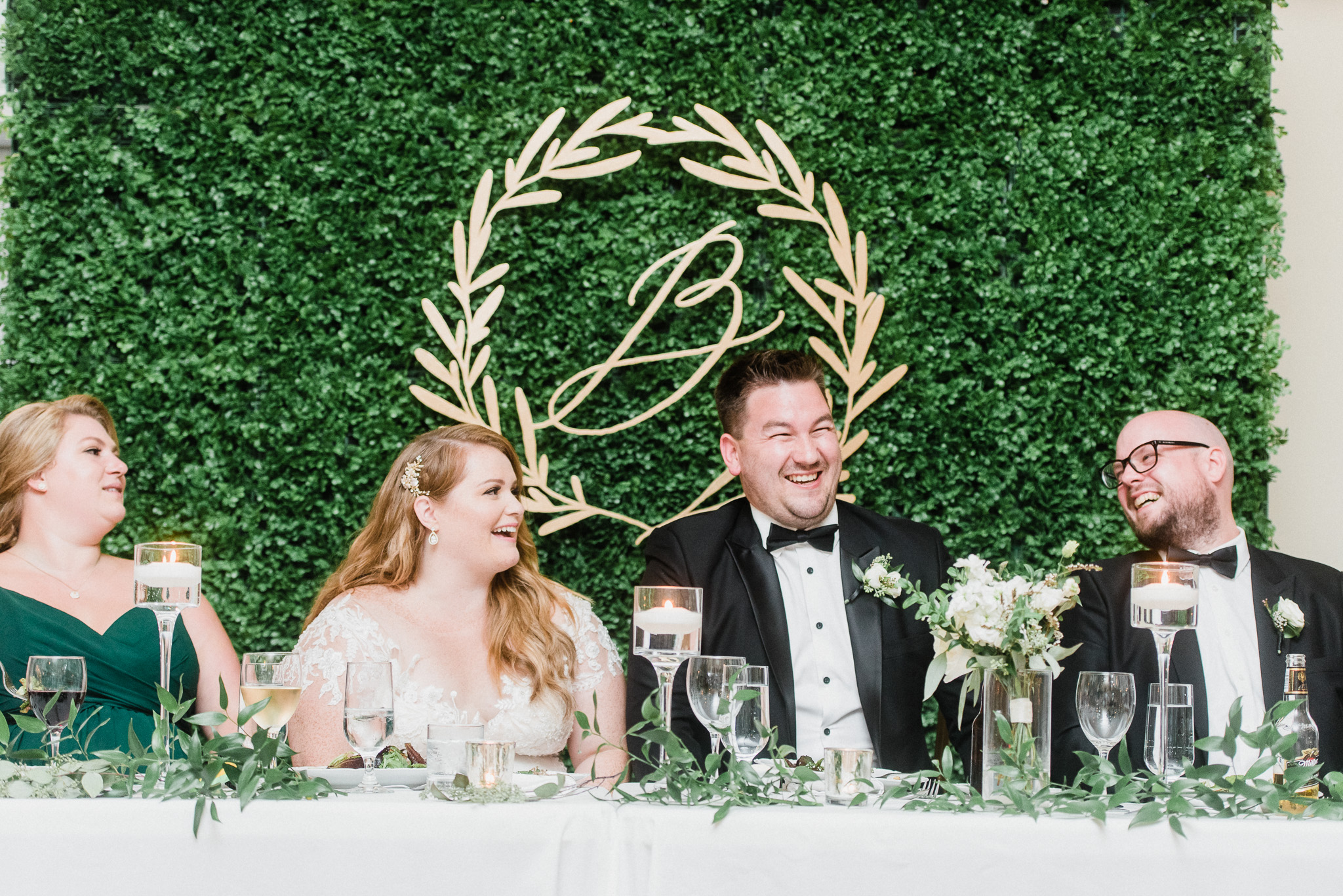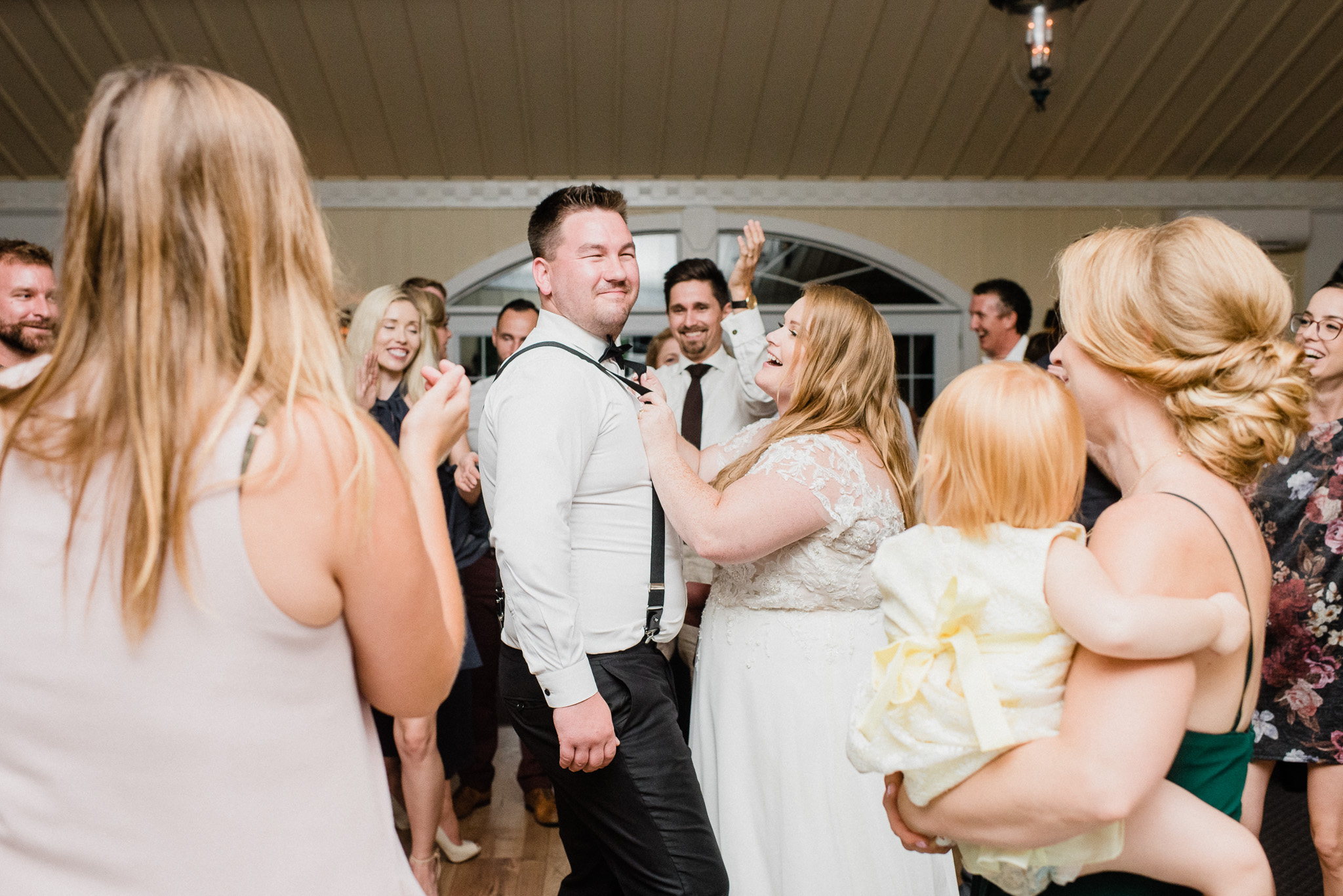 Venue: Tralee Wedding Facility, by Rural Roots Catering | Beauty: A Glow by Joan | Florals: Cedar & Stone | Cake: Crumb & Berry | Gown: Rebecca Ingram via Sophie's Gown Shoppe Tuxedo: Tolo Clothier | Bridesmaids Gowns: Sorella Vita via Elizabeth's Fashions |DJ: Johnny DJ Service | Boxwood Greenery Backdrop: Make Your Memories | Gold Crest: Designed by Plume Calligraphy, crafted by Straight Laser