New Years Eve has snuck up on us again, so that means it's time for my yearly 'Year in Review' blog post! This is such a great way to reflect on the year I've had. Last year I started off this blog post by saying that I didn't feel like I did much in 2018, and didn't really celebrate any milestones. WELL. 2019 is a different story friends! I certainly did get to celebrate a few milestones, the most exciting of which was my engagement! Nick surprised me in February on bended knee (scroll to see!) and then I proceeded to spend the rest of the year taking every photo on his left side. I'm that girl now and I'm okay with it. We welcomed THREE more nephews into our family, we kept on exploring and enjoying everything Hamilton has to offer, and also got to celebrate the engagements of many of our close friends. I read 45 books (10 more than my goal of 35, and 15 more than last year!) and upheld my vow to not purchase any books. I rocked my library holds hard this year and saved a ton of money in the process.
2019 brought me 28 amazing couples who celebrated their wedding days with love. I photographed 15 engagement sessions, and 13 mini sessions. It is SO difficult to choose photos for this, especially choosing just one from each wedding.
This year I worked with many incredible friends and vendors, and occasionally it was documented.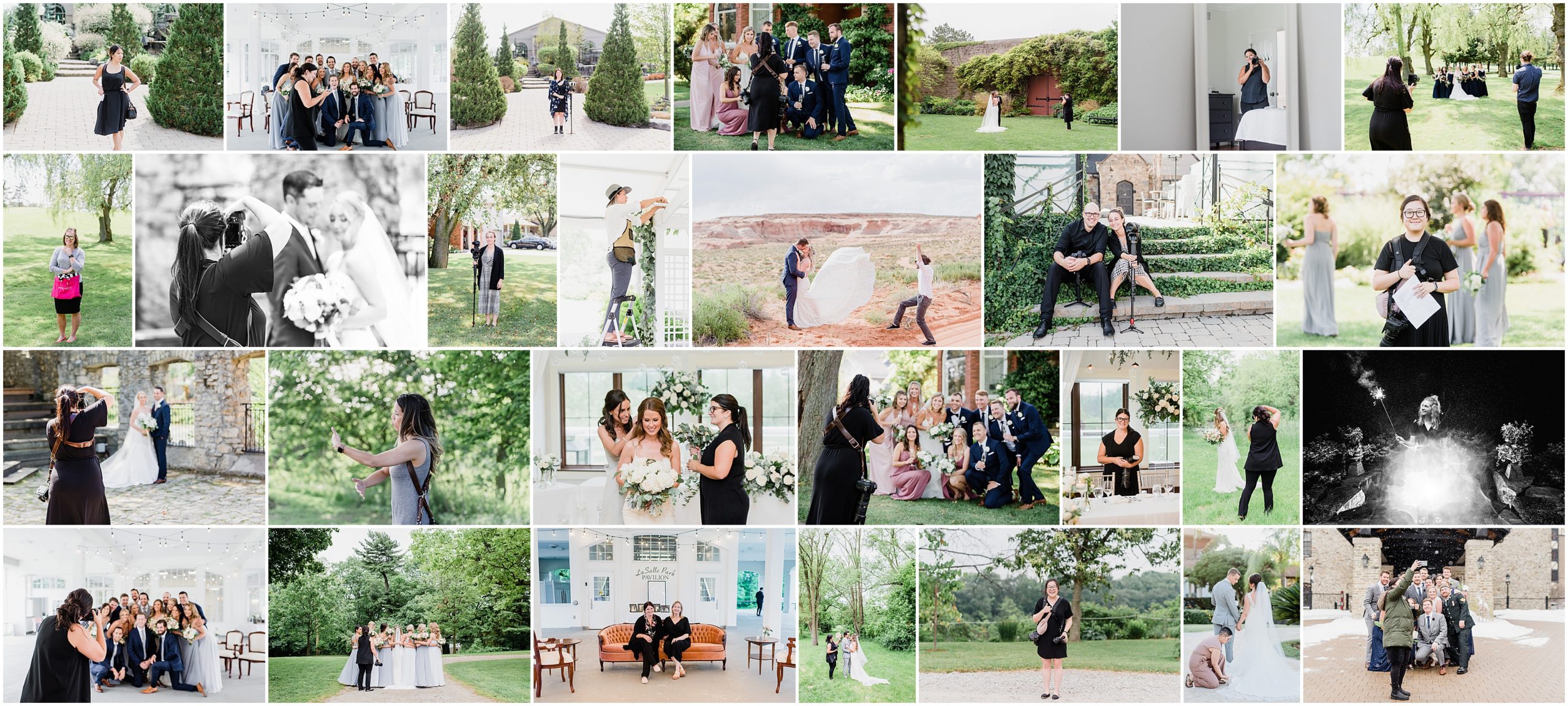 Our TuesdaysTogether Hamilton group met up faithfully on the second Tuesday of the month, and we sometimes remember to take a group photo! I'm super grateful to have this community here.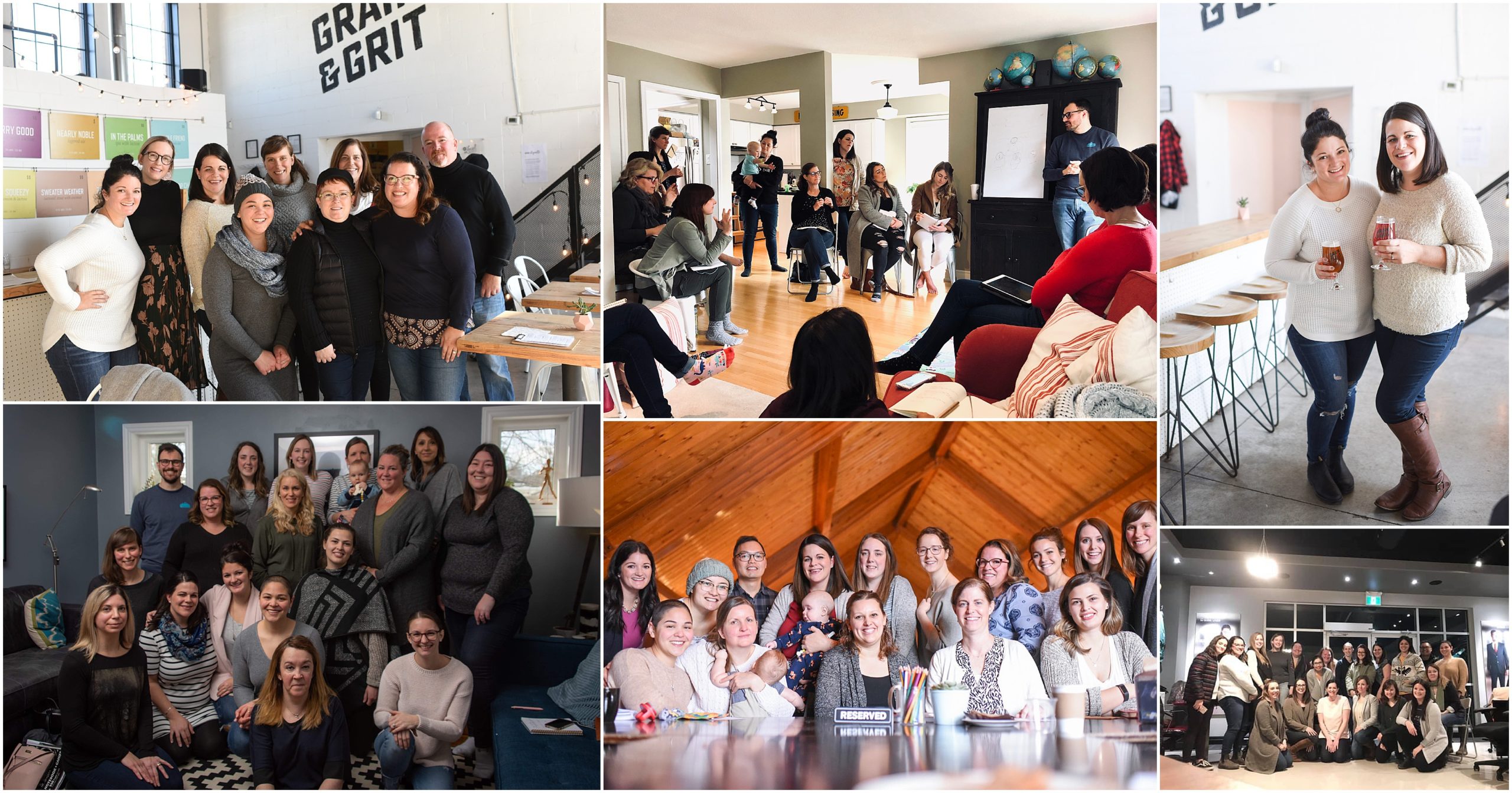 January's highlights included: volunteering at the Wed Well Showcase, a now annual wedding show that my pal KJ&Co hosts. I was featured on the Social Project podcast alongside my pal Hattie, where we chatted about biz, cuddled puppies, and make french onion soup together. I hosted my first of many mentor sessions at my house, helping other photographers learn new ways of doing things in their business!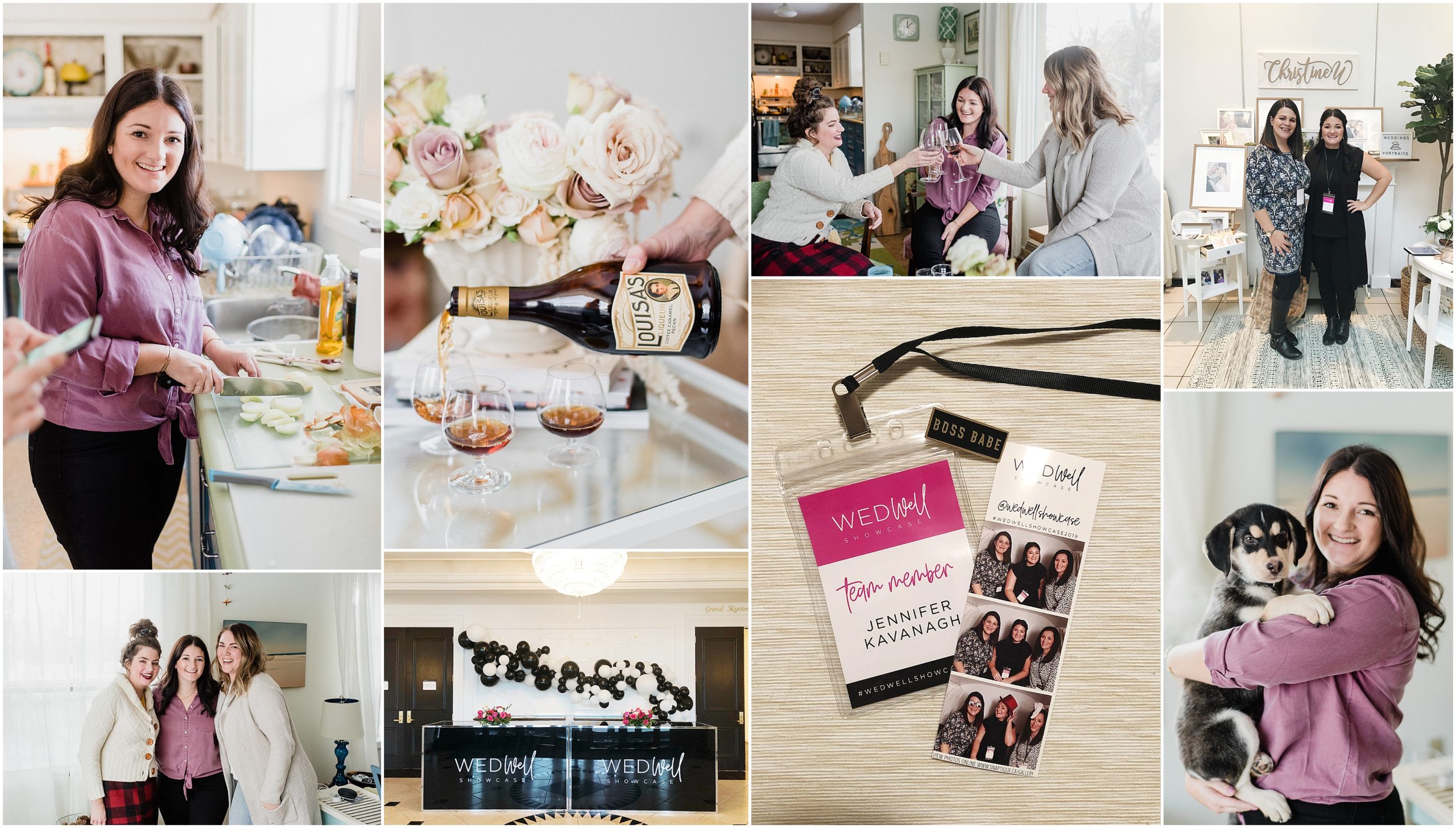 February's biggest event was our engagement on Valentines Day! It was an amazing weekend- since Valentine's Day was on a Thursday, Nick and I spent the whole weekend visiting as many friends and family members as we could, sharing our exciting news in person. It was also the Family Day long weekend, AND Nicks birthday, so it was a full weekend indeed! Other highlights this month were attending the Love Actually gallery again, photographing a gorgeous styled shoot at the Art Gallery of Hamilton (and it was featured on Weddingbells!) I did a paint workshop, participated in the CrossFit 2019 Open, Nick passed his carpentry Red Seal exam, and a group of photography pals threw a midweek bachelorette spa day for our pal Kayla Yestal.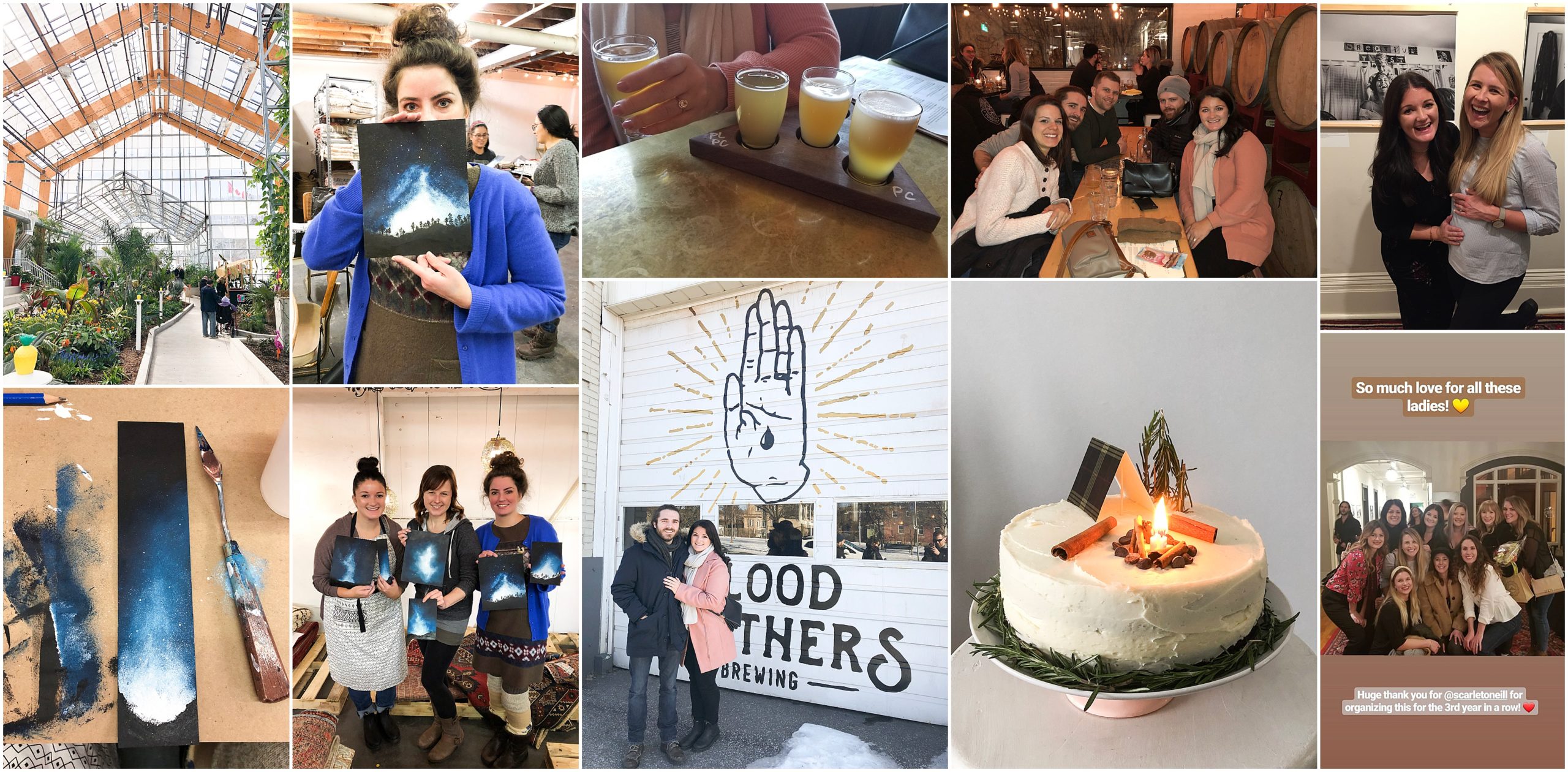 March looks like a lot of baking! I made an extremely labour intensive unicorn cake for my niece's 5th birthday, and my girl Deanne taught me how to make sourdough at home. Oh, and we booked our wedding venue!
April brought along TWO destination weddings, which was incredible and a very welcome escape from a lingering winter. Nick came along to Mexico with me, and my friend Kei (our wedding florist!) accompanied me to the Dominican.
May brought along an epic adventure, which was a bit of a fluke but it all worked out in the end! My friend Tamara hooked me up with an amazing elopement with two of the coolest people around, so Nick and I tacked on a 9 day road trip on top of photographing Kat and Kyle's elopement in Arizona. If you've never been to this state, you have to go. It's incredible- one of our favourite spots in the US for sure! I celebrated my birthday on this trip, and finally got to go horseback riding, after writing it on my yearly 'to do' list for practically the past 10 years. The day after we flew home, we headed up to Algonquin for our annual May long weekend camping trip, and we patiently awaited the arrival of our twin nephews! I joined a gorgeous co-working space at the end of my street, which was fantastic for hosting my client meetings!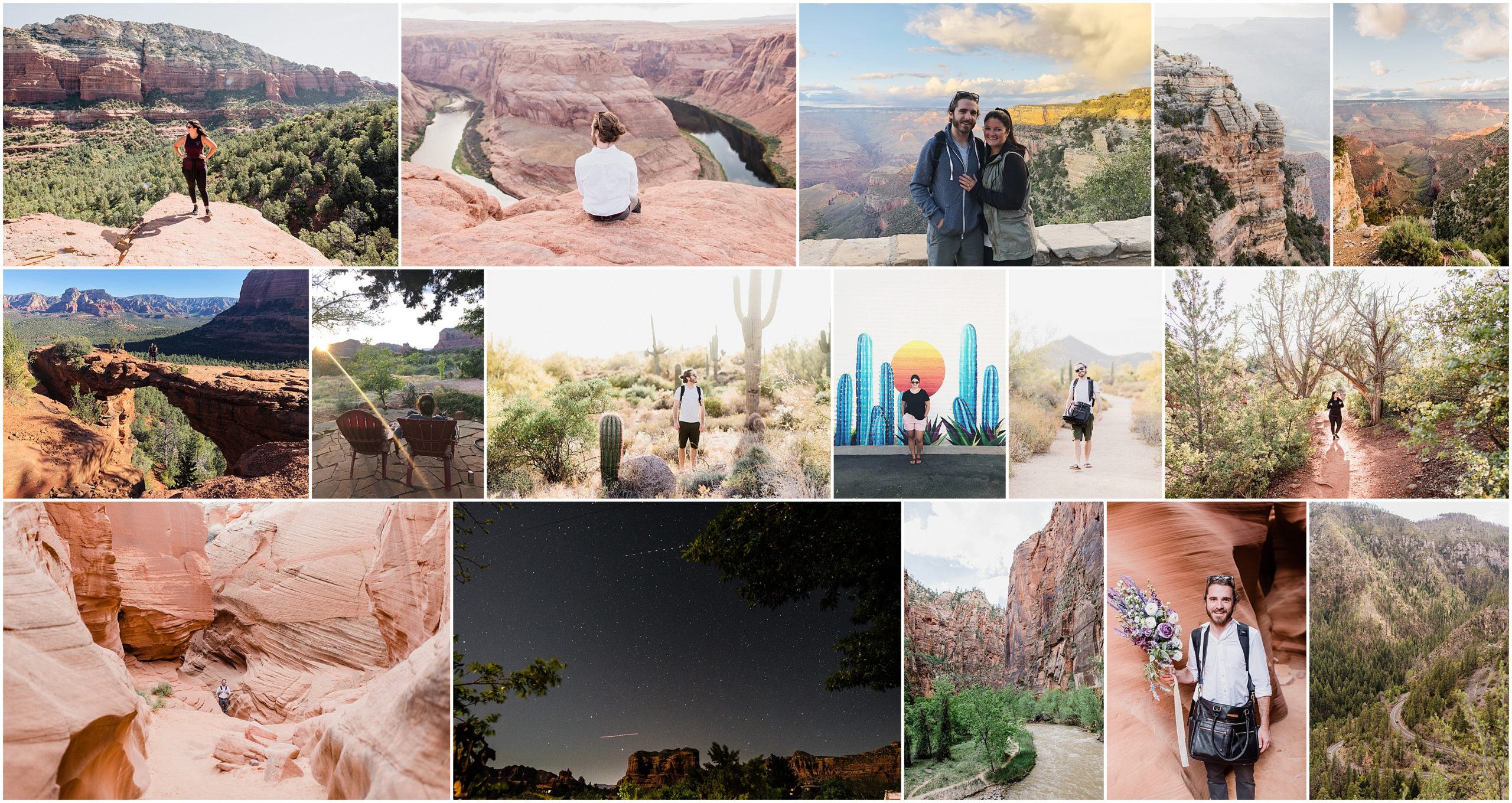 June brought the arrival of my sweet twin nephews. I photographed my spring mini sessions and wedding season moved into high gear!
In July, I got to spend Canada Day with my oldest pal who was visiting from the US. Nick and I spent a great weekend in Port Elgin, and I also attended my 4th Rising Tide Leaders retreat, which was hosted in Minneapolis/St Paul, Minnesota.
In August, Nick and I celebrated our 7th anniversary, and we spent the long weekend locally for once! I attended a super sweet floral crown dinner with some amazing women, and we snuck away to Almonte for a weekend to hang out with my sister and her family.
September was our 3rd 'housiversary' and if you haven't noticed by now, I like to celebrate even the smallest of things! We've been in Hamilton for three years now and are still loving exploring new places here! Hiking and trying new restaurants are some of our favourite things to do! At the end of the month, we rented a 60 foot houseboat for my Dad's 60th birthday, and wore nautical stripes and pirate paraphernalia all weekend.



October was a whirlwind of a month, which was full of engagement sessions and tons of wedding editing. We managed to find a day to have our own engagement session done, and we are so thankful to Deanne MacRae for taking the time to make these beautiful photos for us! I photographed my last wedding of the year this month!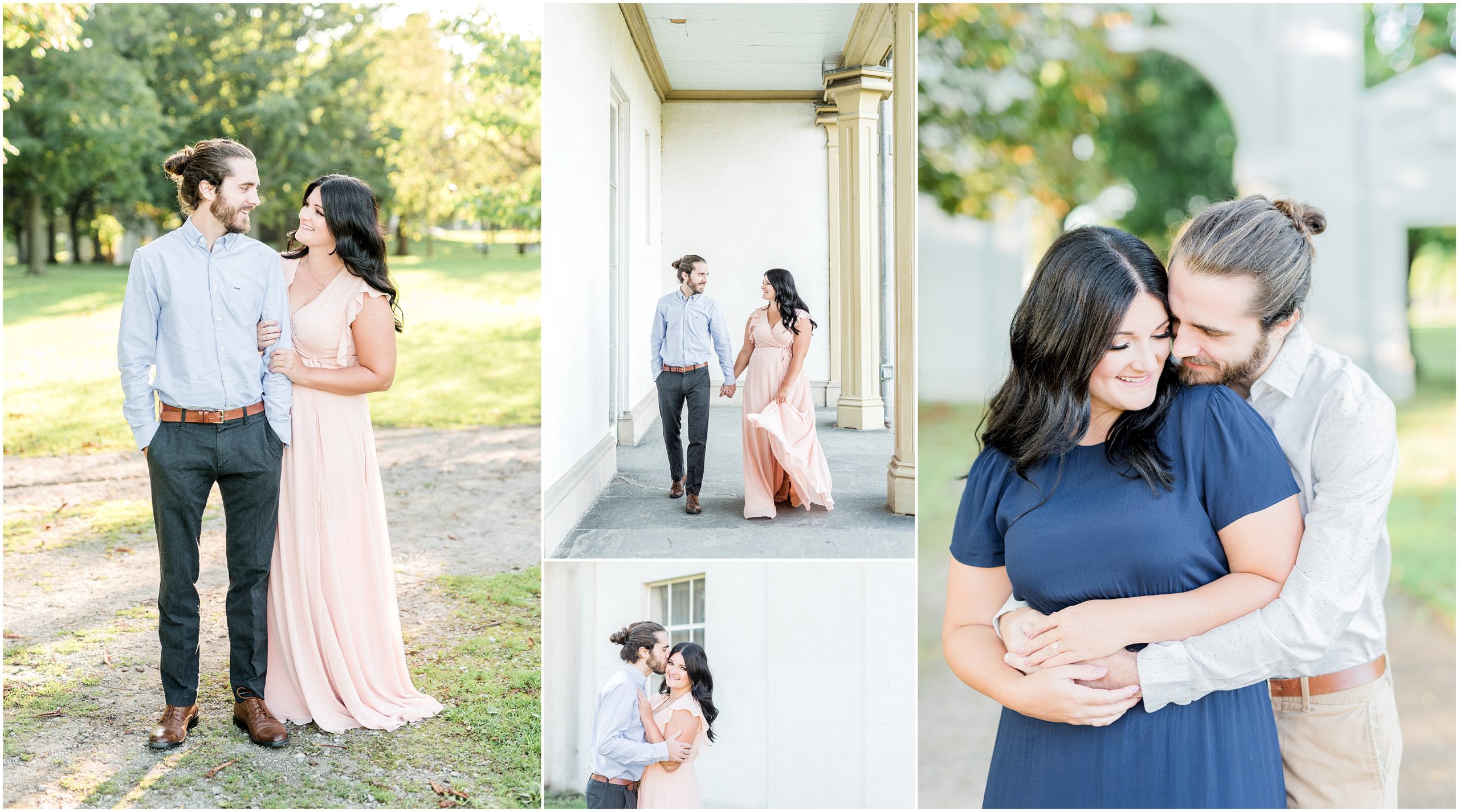 November was a month spent editing wedding photos, but also finally having some free time on the weekends to see my friends! Summer gets away from me so quickly while shooting weddings, so November was a great month to resurface. I took a train to Montreal to celebrate my girl Jacqueline's bachelorette weekend and we had the best time! We headed to the Kawarthas to a friend's cottage, where we played games and stayed cozy by the fire. Also I put my Christmas tree up extremely early and enjoyed the lights every single day.

December was full of fun and parties! I attended a launch party for a new venue in Hamilton, went to my first drag show, threw a potluck Christmas party at my house for my TuesdaysTogether group and went to our annual Kris Kringle friends Christmas party. Tons of time with family and friends, holiday tunes and warm magical Christmas lights is all I need from this month!
I put this together rather quickly today, as I'm heading out to a New Years Eve party very shortly but wanted to make sure I got this finished before the year was out! Thanks for making it this far along, and I hope your 2019 was one you can look back on fondly. Cheers to 2020!
xo Jenn