I try to post a 'Year in Review' post each year, as a way of looking back and reflecting on how many wonderful things can happen in just 365 days! Some years have more 'epic' moments than others (huge trips, buying a home, birth of yet another nibling), but even the small moments and achievements should still be celebrated. I went on some smaller trips this year, had a wonderful wedding season with a lot of great couples, worked on updating the look of my business with some new branding, and kept on painting this house white and adding plants!

So grateful to Caitlin Free Photography for capturing so many sweet moments of me and my family at my pals Sarah & Greg's wedding this summer!
Behind The Scenes: Snippets and Highlights!
-Went to San Francisco for the 2017 Rising Tide Society Leaders retreat! We are gathering again in one month for the 2018 retreat which is in New Orleans this time. I can't wait!

Photo by: Laura & Rachel Photography
-Went on a long awaited family vacation to Cuba! Nothing out of the ordinary, just a week hanging by the pool, reading books, indulging in some drinks, and hanging out with all my siblings and niblings (the official term for nieces and nephews, in case you didn't know!)
-I transitioned from the TuesdaysTogether leader of GTA West to finally lead a chapter in the city I live in, Hamilton! Hosting closer to home and getting to know the creative business owners in this area has been so rewarding. Plus, I get to co-lead with my biz bestie Christine!
-Went on a branding journey with EM Branding + PR! In the process, I learned a lot about myself and my business, and that I really, really like pink. So much so that I have THREE versions of pink in my new branding colours. I haven't released much of this yet but in the new year, I certainly will be. Here is a sneak peek- check out a snippet of my brand style board!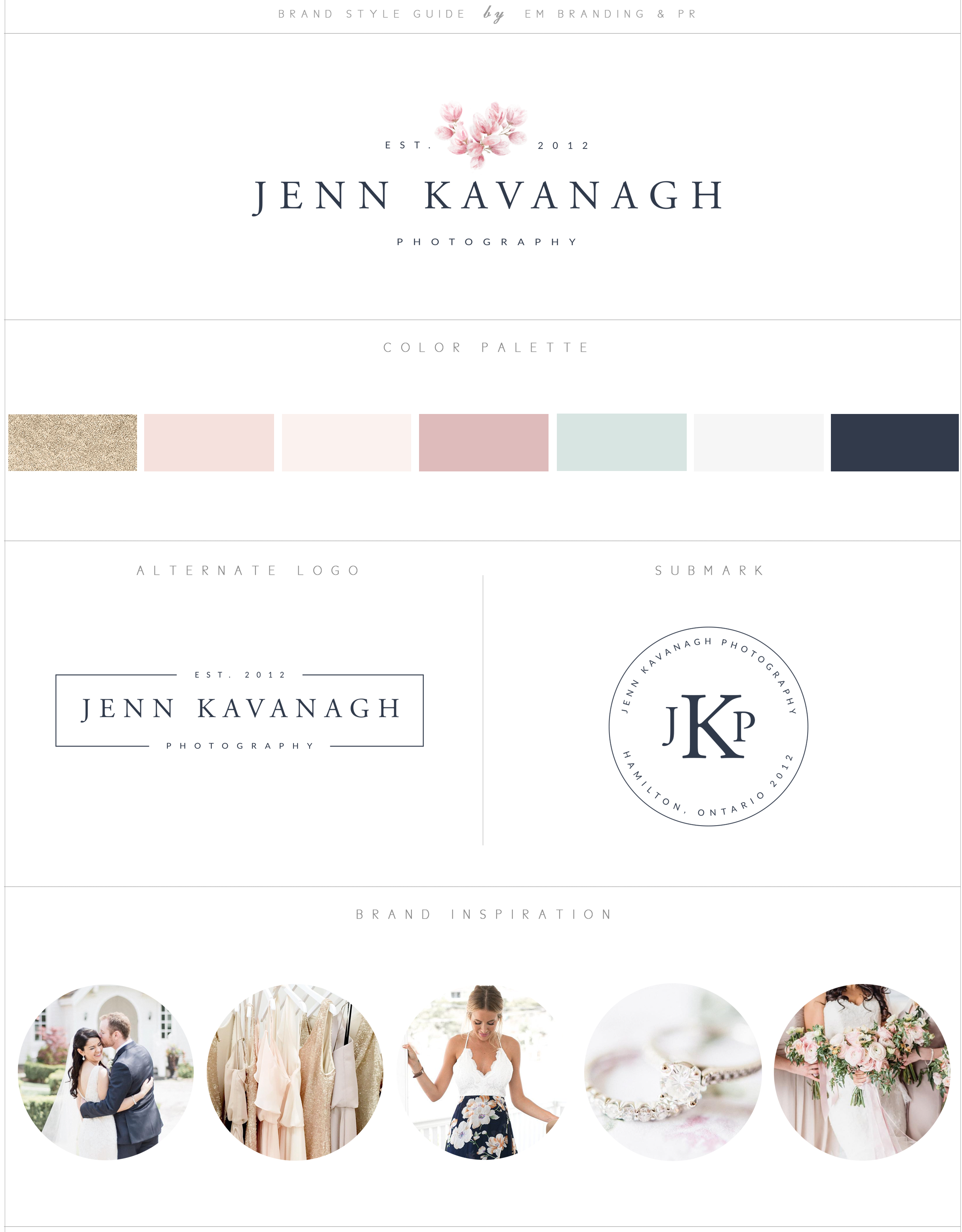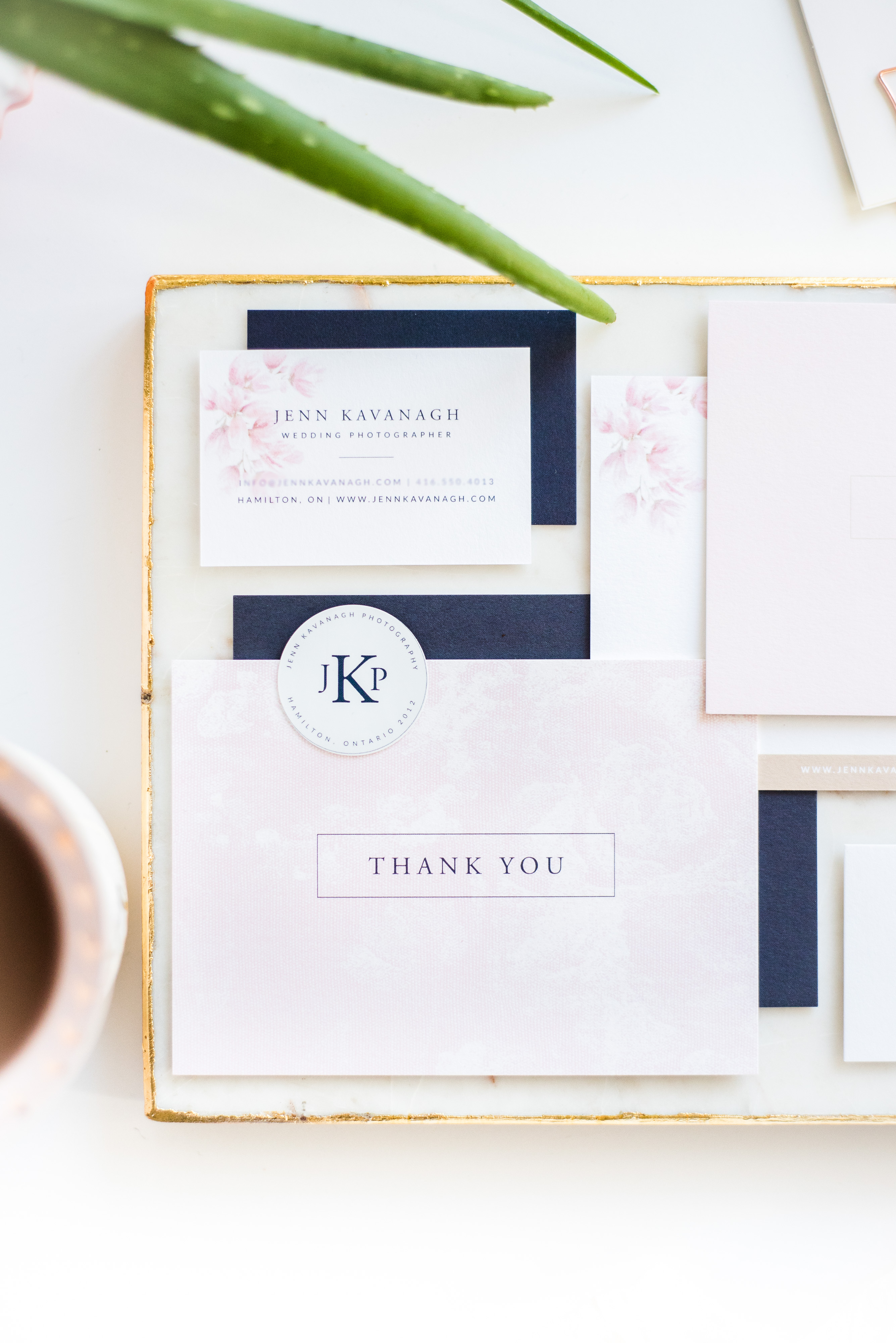 I got to stand beside TWO of my BFFs on their wedding days! Putting down the camera and being in the moment for an entire wedding day was so refreshing. Two of my talented pals were in charge of capturing the day so I could rest easy! Thank you Caitlin Free and Christine W Photography for taking all of these wonderful shots of my besties and also so many of me. Ha!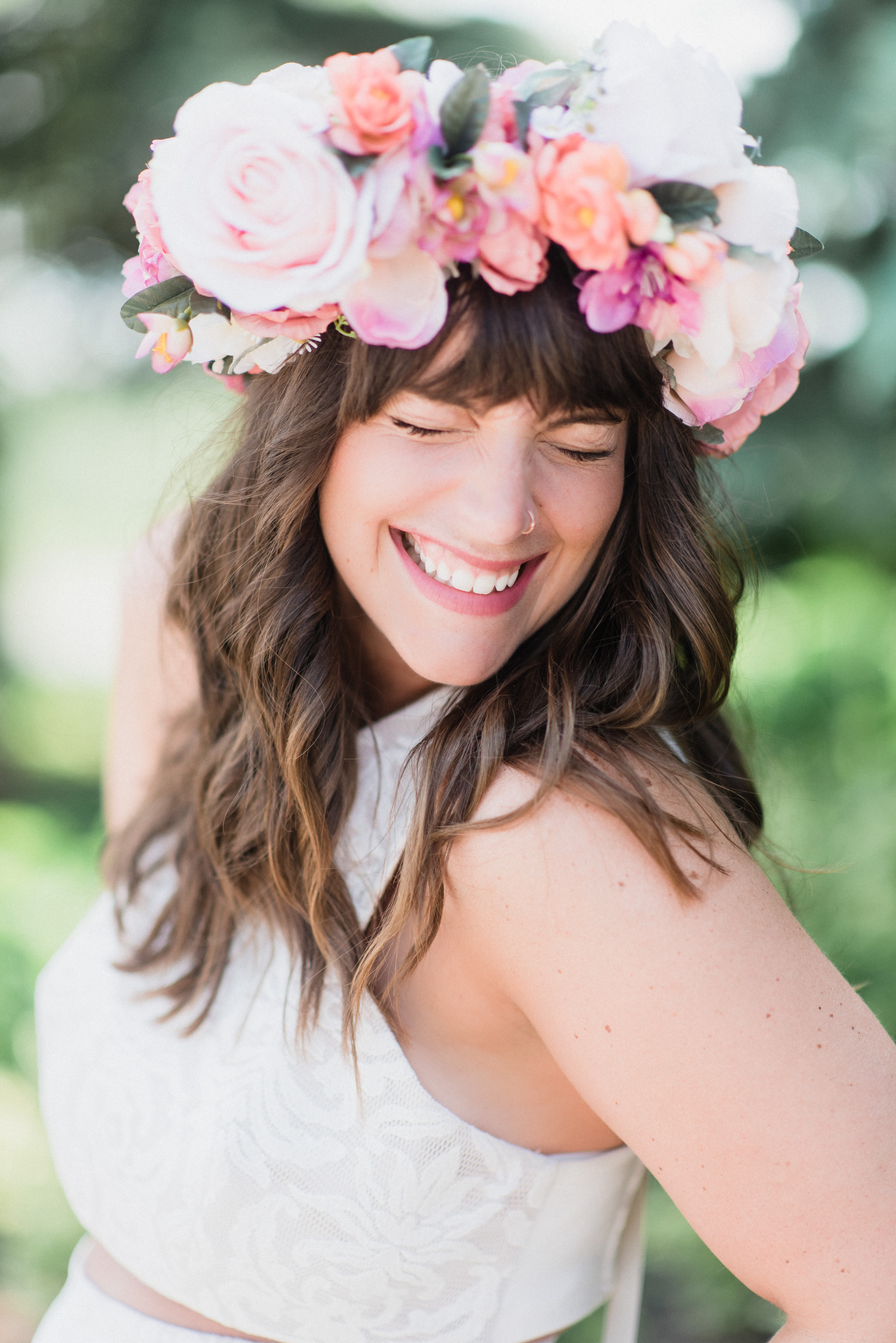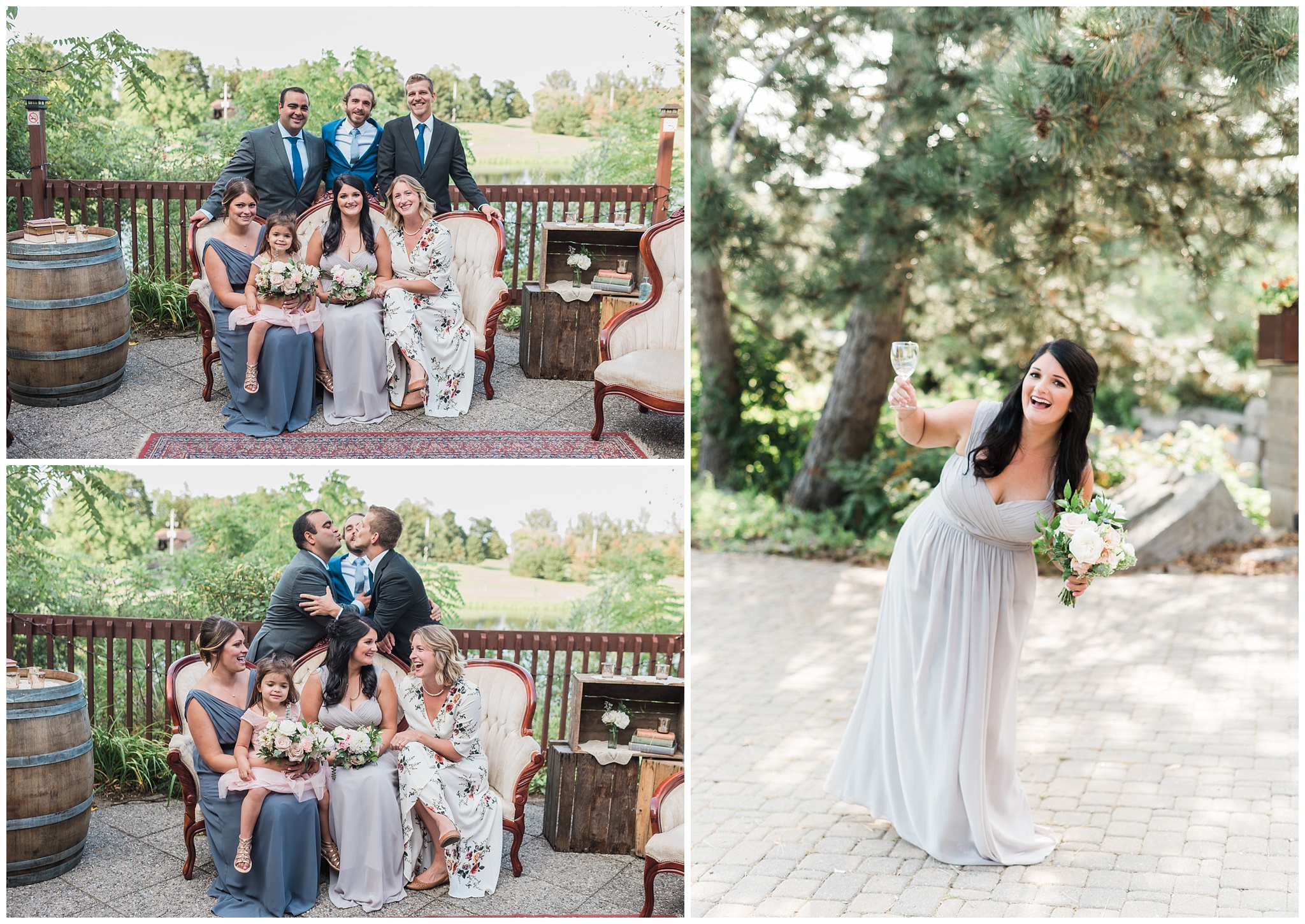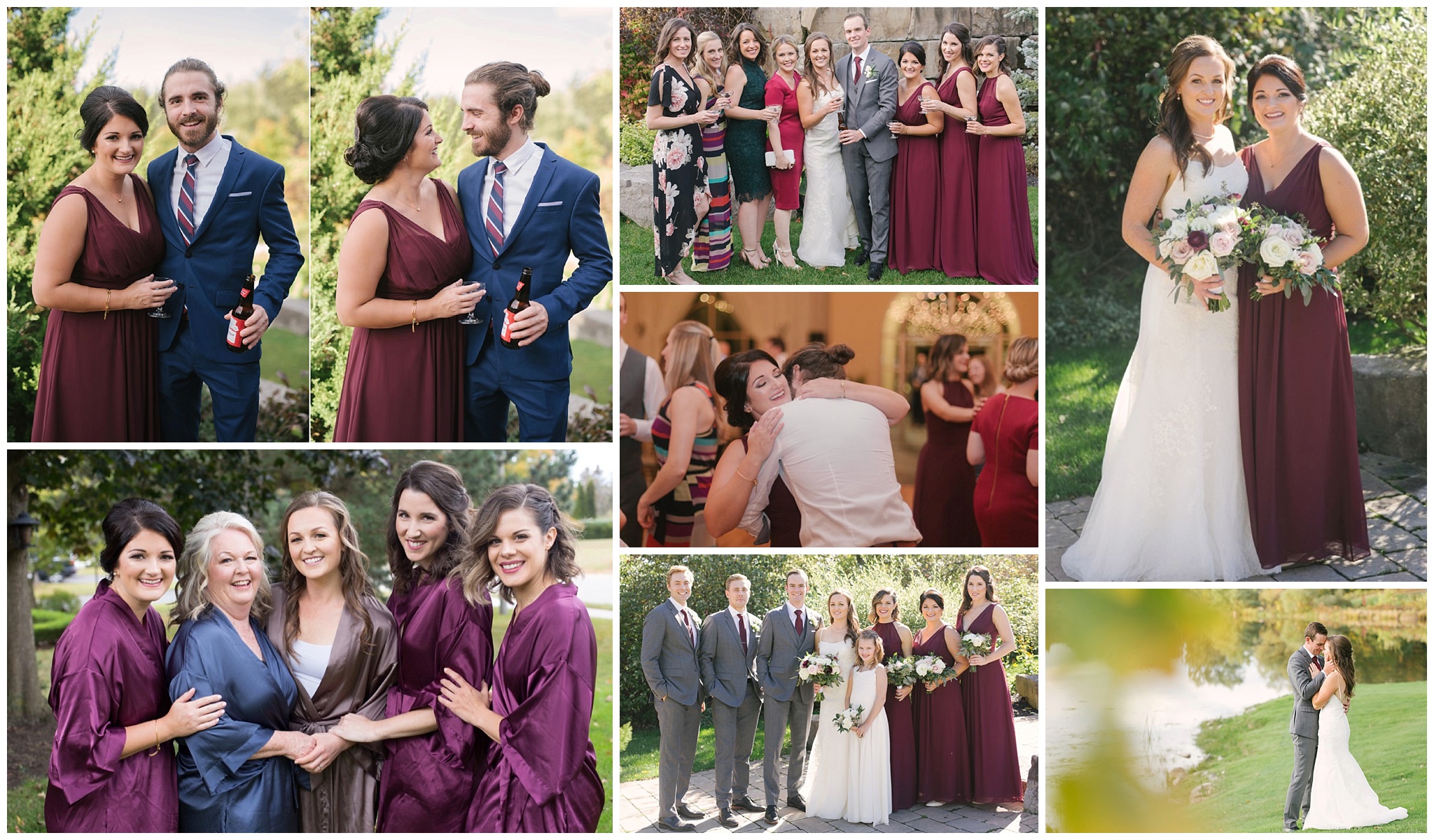 Nick and I celebrated our FIVE year anniversary (holy cow, where does the time go!) and our first full year in our #littlewhitehamblyhouse. Still no major renos, but we did make some small improvements and tried to learn how to keep our front lawn alive (and failed miserably, if you must know). The garden did amazing and my indoor plants are still alive, hooray!
Flip through to see some drastic before and afters. All you need is a little paint and less curtains!
-Nick and I travelled down to Jamaica, Vermont to witness one of Nick's best friends Curtis marry his love Tessa. I photographed the day and Nick actually officiated the celebration (legally!) There were 11 of us there, and we spent the week hiking, cooking and cooling off in the river (it was that week in September that was like 40 degrees!)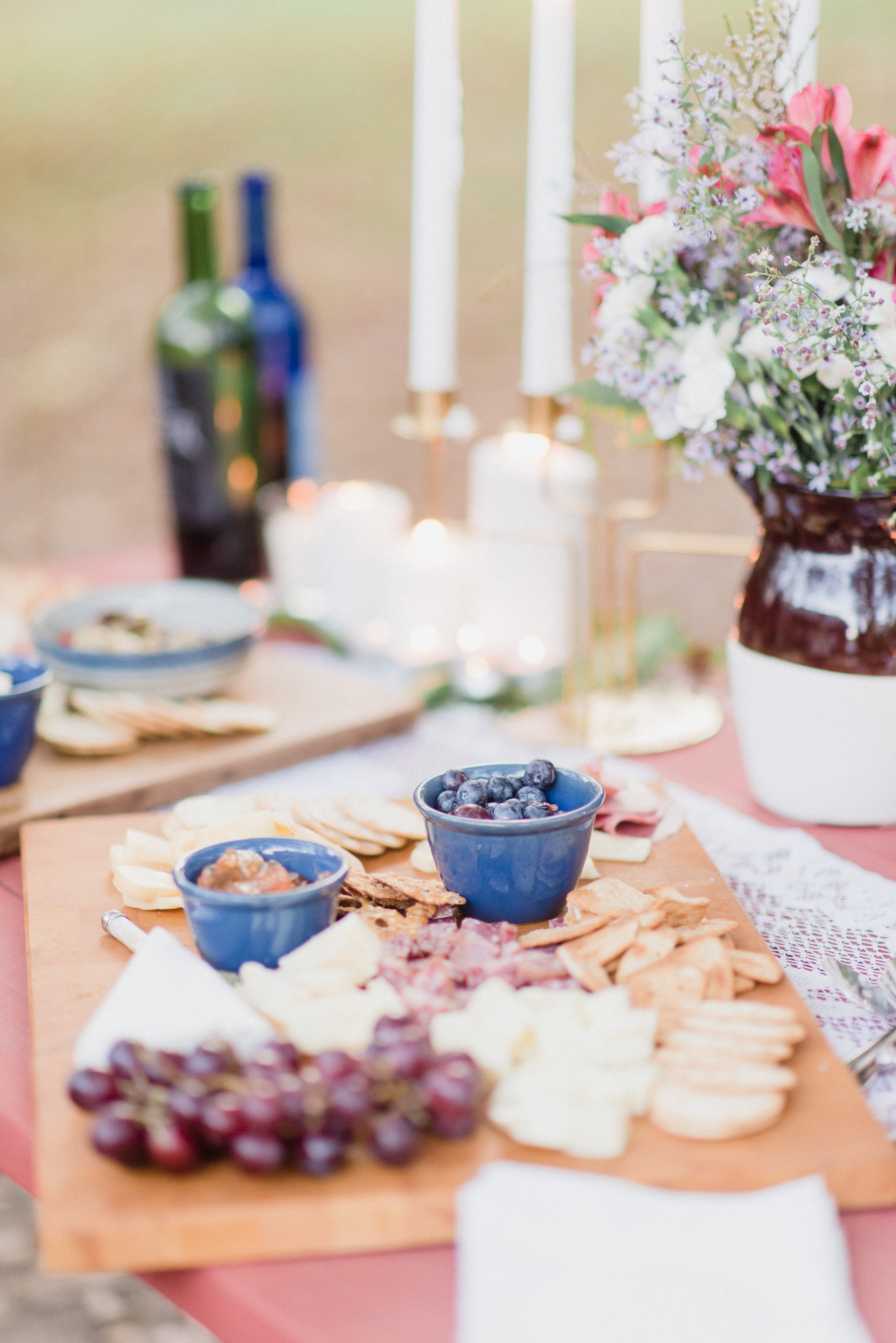 -Spent some time (but not as much as I would have liked!) with my business besties. These ladies are so important to me (although we are missing a few faces here) and I value their friendship and guidance so much.

Best Nine
As always, I share so much of my work on Instagram, as well as a decent amount of behind the scenes insights and the occasional food photo. Here is my #bestnine for 2017!
Year in Review: Weddings
Another awesome year full of sweet, supportive couples! I value nothing greater than having clients who fully trust in my vision and know that I'm always looking out for what's best for them with their photos and their wedding experience. This year, I was lucky enough to welcome 24 couples into the Jenn Kavanagh Photography family, and each one was beautful and meaningful in their own way. I shot 21 engagement sessions, some for folks who are getting married in 2018, and a few who already walked down the aisle later in the year!
I thought I would feature a few more aspects of my work this year, including some of my favourite parts of wedding days!
Bridal Portraits
I try to get these timeless photos of every bride, and thought I would feature my fave of every bride I photographed this year. I imagine her granddaughter in years to come having this framed in her house, and cherishing it.
Bridal Party
Here are the best of the best. I love how many photos I have of groomsmen laughing- I tend to love those more than the standard 'standing in a line' shot!

And of course, I always have such a soft spot for bridesmaids photos. I spend way more time with the ladies on a wedding day than I do with the guys (since I'm with the bride in the morning during her prep). So many beautifully supportive women stood beside their BFFS and sisters this year.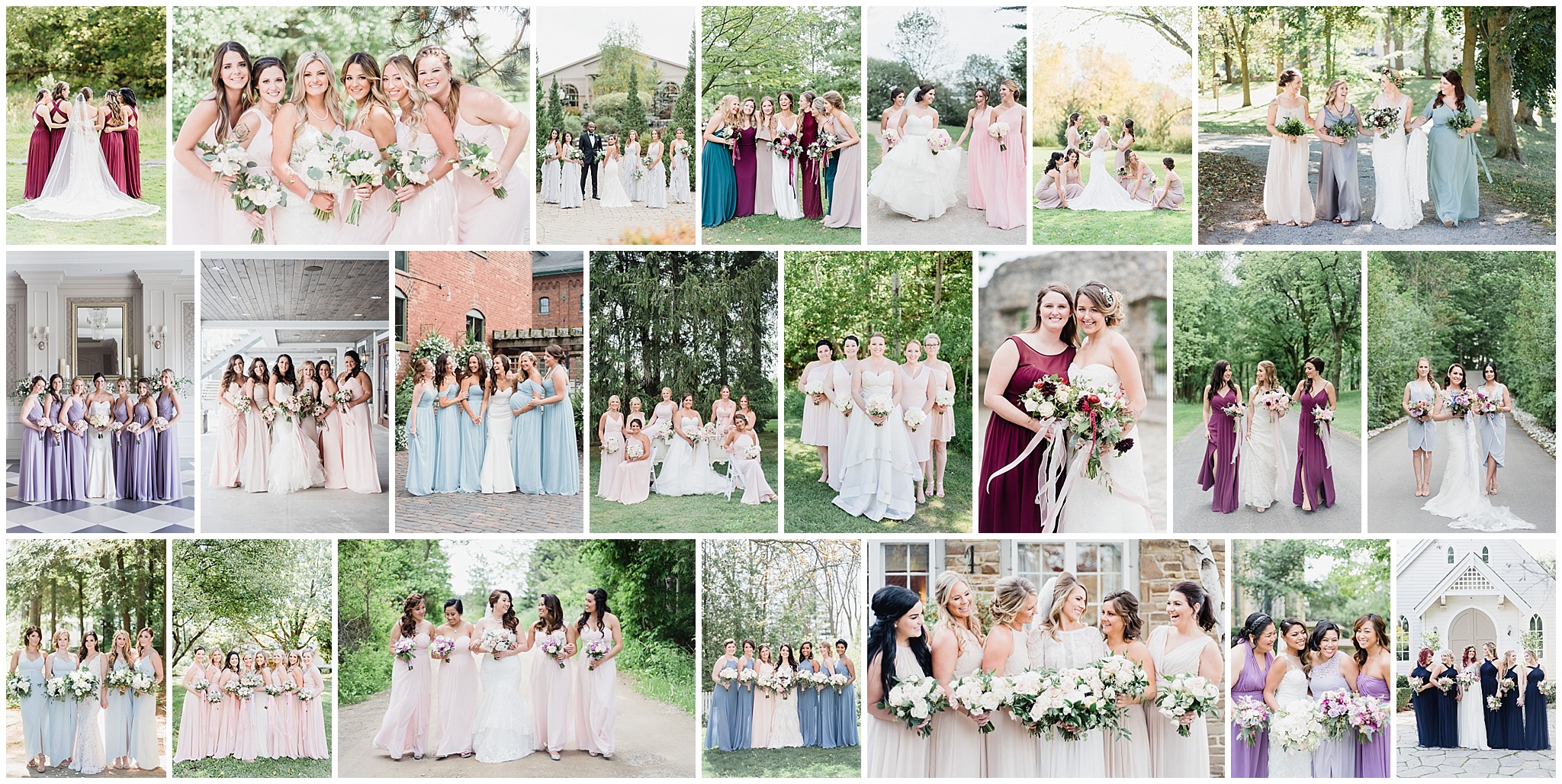 Florals
Where do I even begin…florals add SO much to wedding photography. Before I became a wedding photographer, I thought flowers were a waste and never thought I'd be interested in them. But here we are, I'm a floral fangirl and I know how much time and knowledge went into these bouquets by all the wonderful florists I have the pleasure of working with! A few of my faves from this year.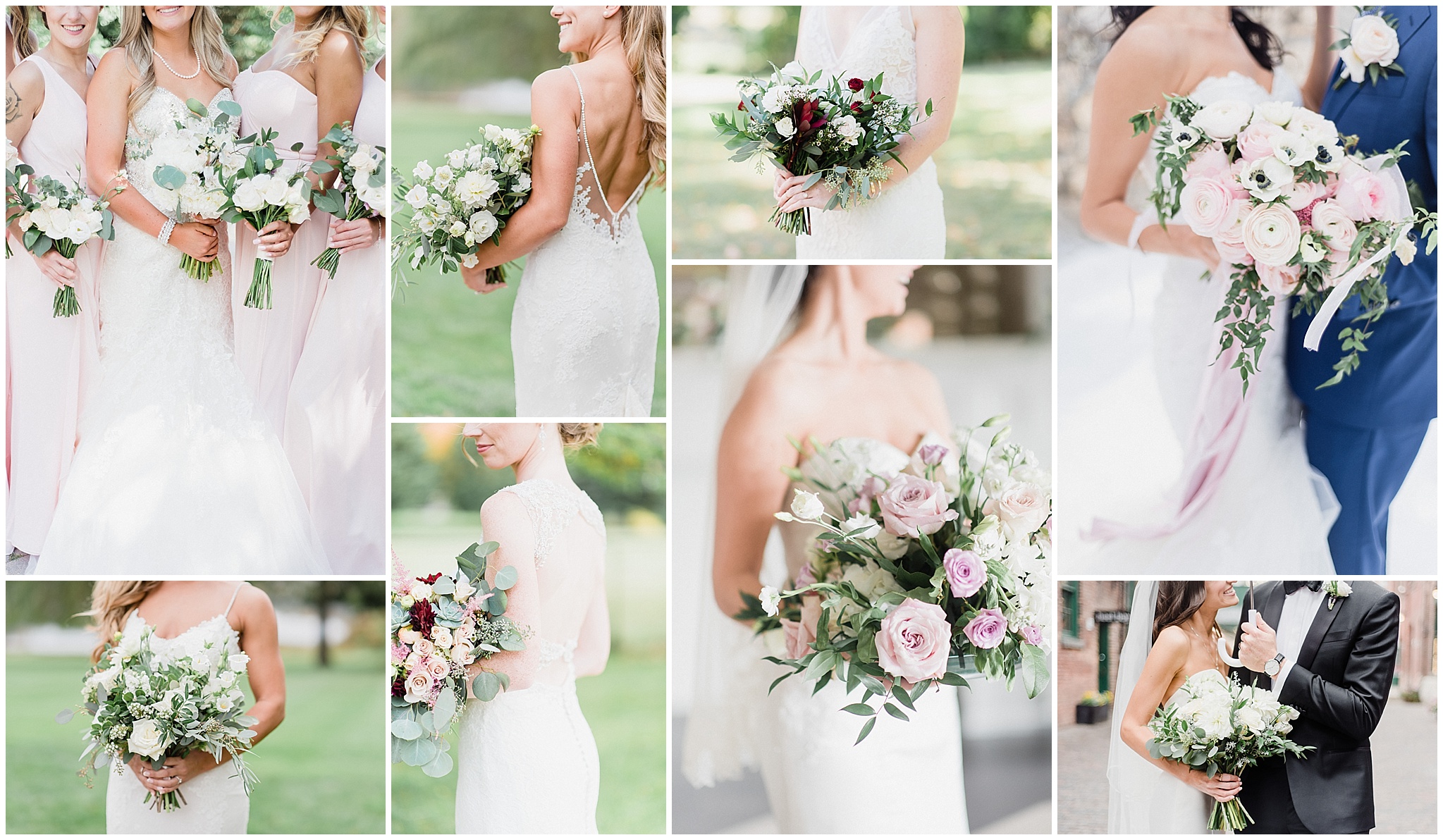 First Looks
These are some of the best reactions and photos of my couples seeing each other for the first time! Melts my heart every time.

Second Shooters!
So thankful to the incredible women who work alongside me at weddings! Deanne, my main squeeze! We can communicate with just crazy eyes and I'm so grateful I got to spend so many weddings days with you this year! Jacqueline, Caitlin, Allison and Brittany – you are all sweethearts and I appreciate you loving my clients and putting so much care into your work. And thank you for grabbing these behind the scenes shots of me working! Many crazy faces and double chins were sifted through to find a few keepers, haha!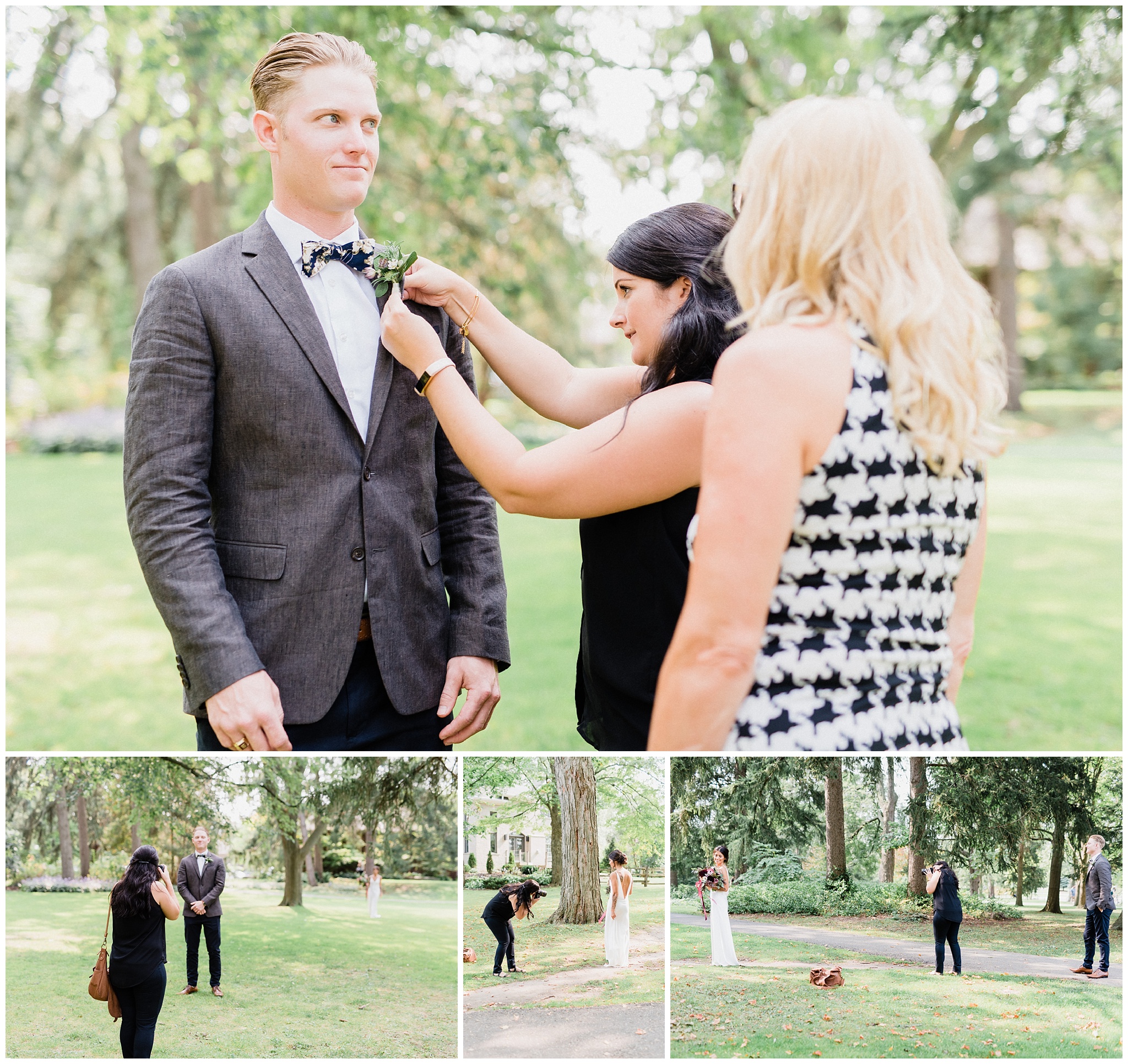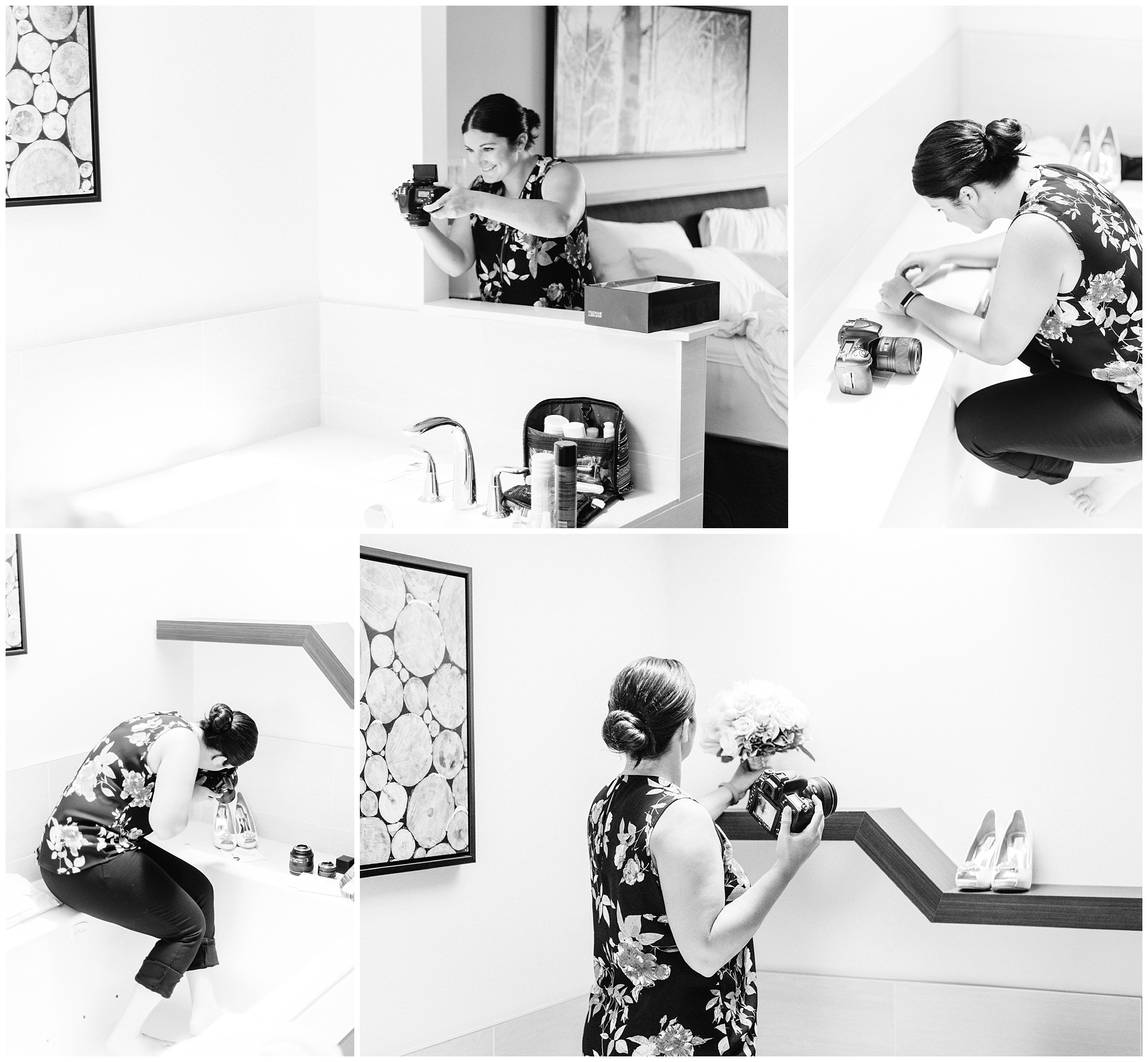 And thats a wrap! I'm looking forward to spending the next week with Nick and our families, and then ringing in the New Year and looking ahead to 2018! Time to start thinking about those goals!
Happy Holidays and Merry Christmas to anyone who has made it this far down this post.
I appreciate you reading and each and every loving comment is read with a smile on my face!
Cheers,
xo Jenn