Caitlin and Jeff's LazyDayz Bed & Breakfast wedding is currently gracing the cover of WeddingTrends magazine! I am SO thrilled to finally be able to share these photos from this beautifully rustic DIY barn wedding. Caitlin and Jeff worked so hard on their wedding, taking care to make sure that all of their guests had a great time and we were well fed! A custom caesar bar complete with all the fixings, homemade jam take-home favours, and a delicious buffet were just a few of the highlights in store for their guests. I was so blown away when I saw their cake setup- antique doors that they found on the side of the road were the perfect rustic backdrop for their gorgeous cake by Cakes by Design.
Some personal touches were also thought of throughout the day, like Caitlin wearing her Mom's wedding shoes (complete with her parents' wedding date written on the sole!) and highlighting Jeff's Dad's car as part of our portrait time. Even though the night got cool, guests kept warm by dancing the night away to catchy music by the Dirty Little Swing Things!
Enjoy!
xo Jenn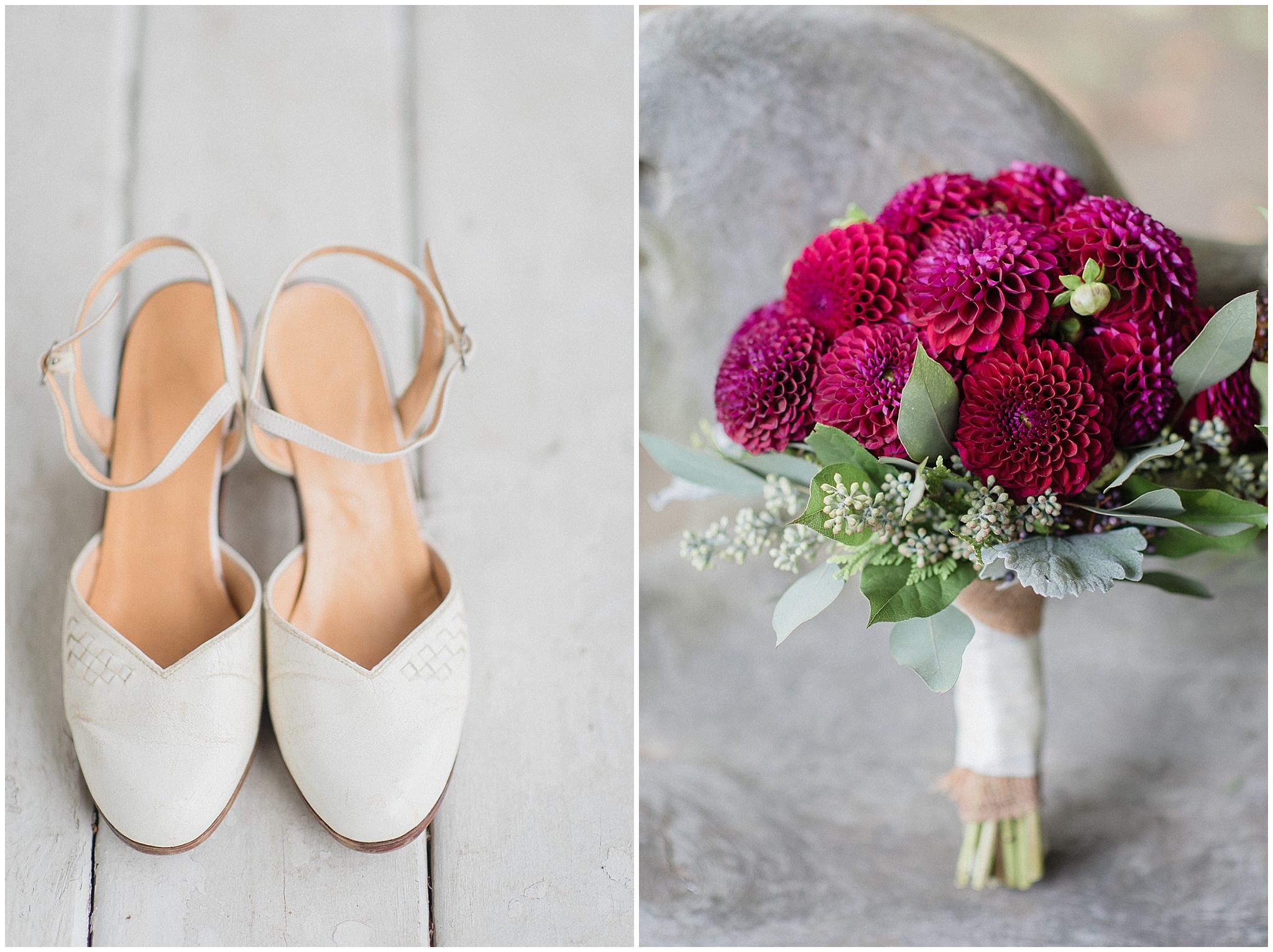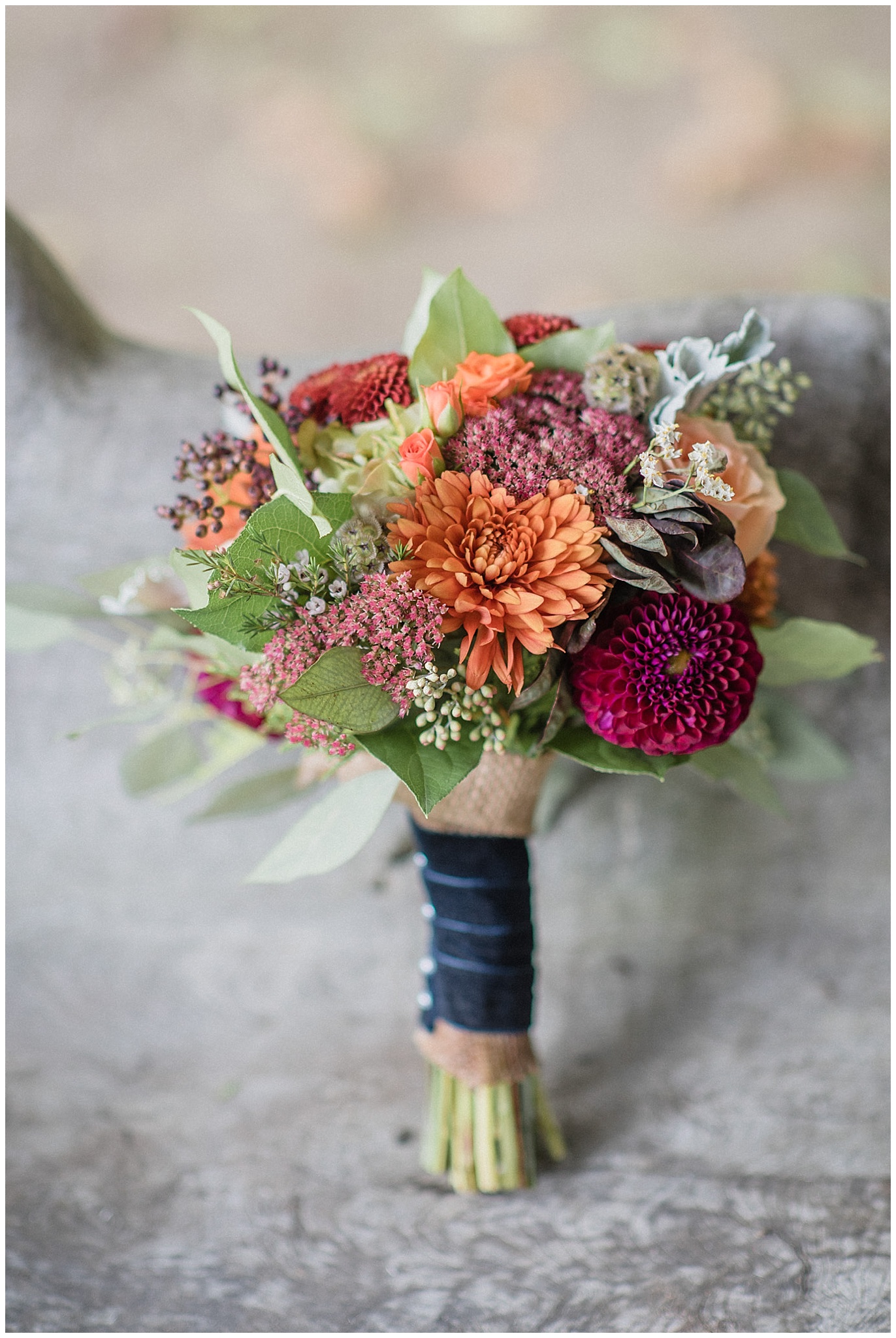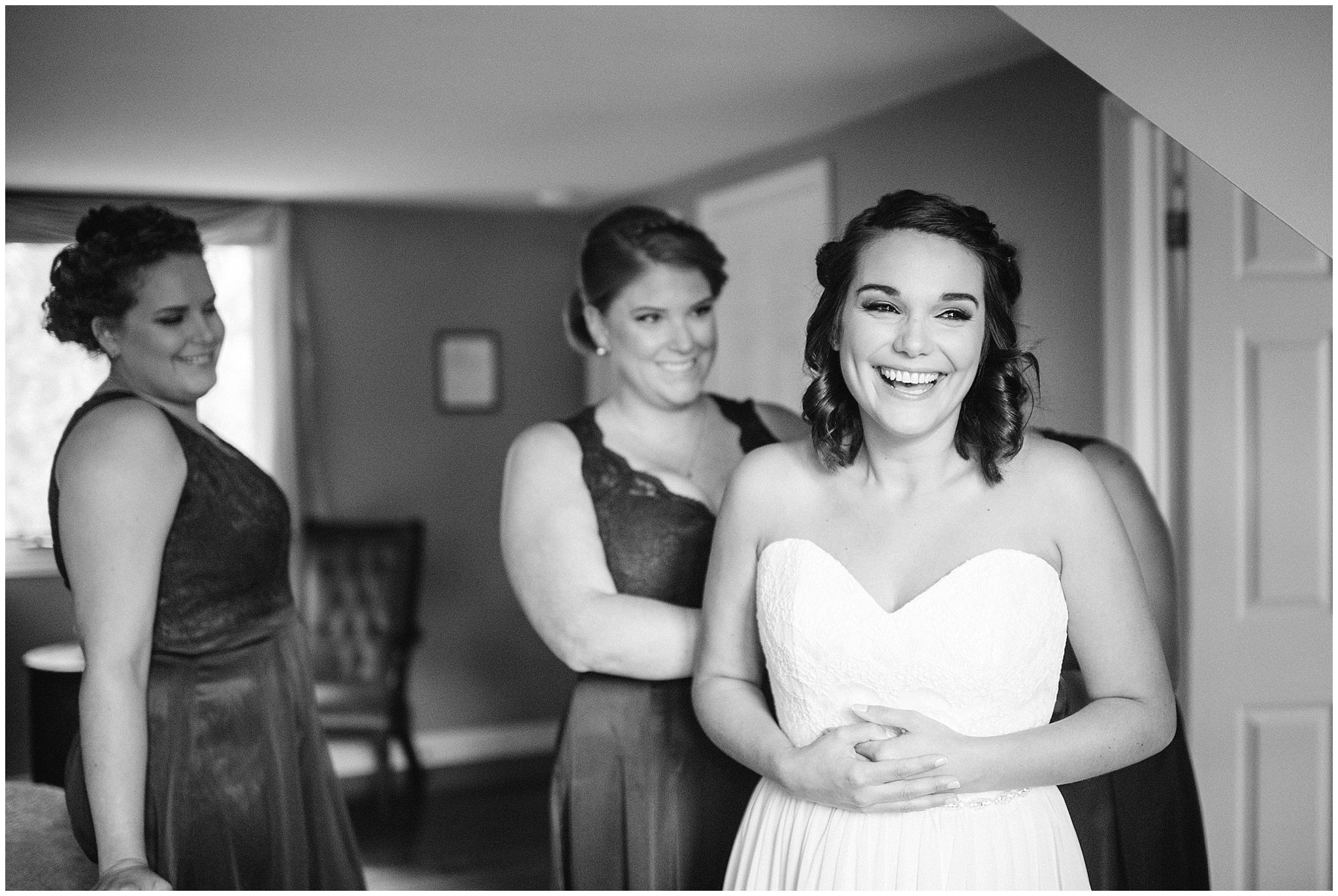 Caitlin and Jeff had such a sweet First Look moment. I'm pretty sure if I recall correctly, he turned around and said 'holy ****' and they both just started nervous laughing and crying! How's that for an honest reaction!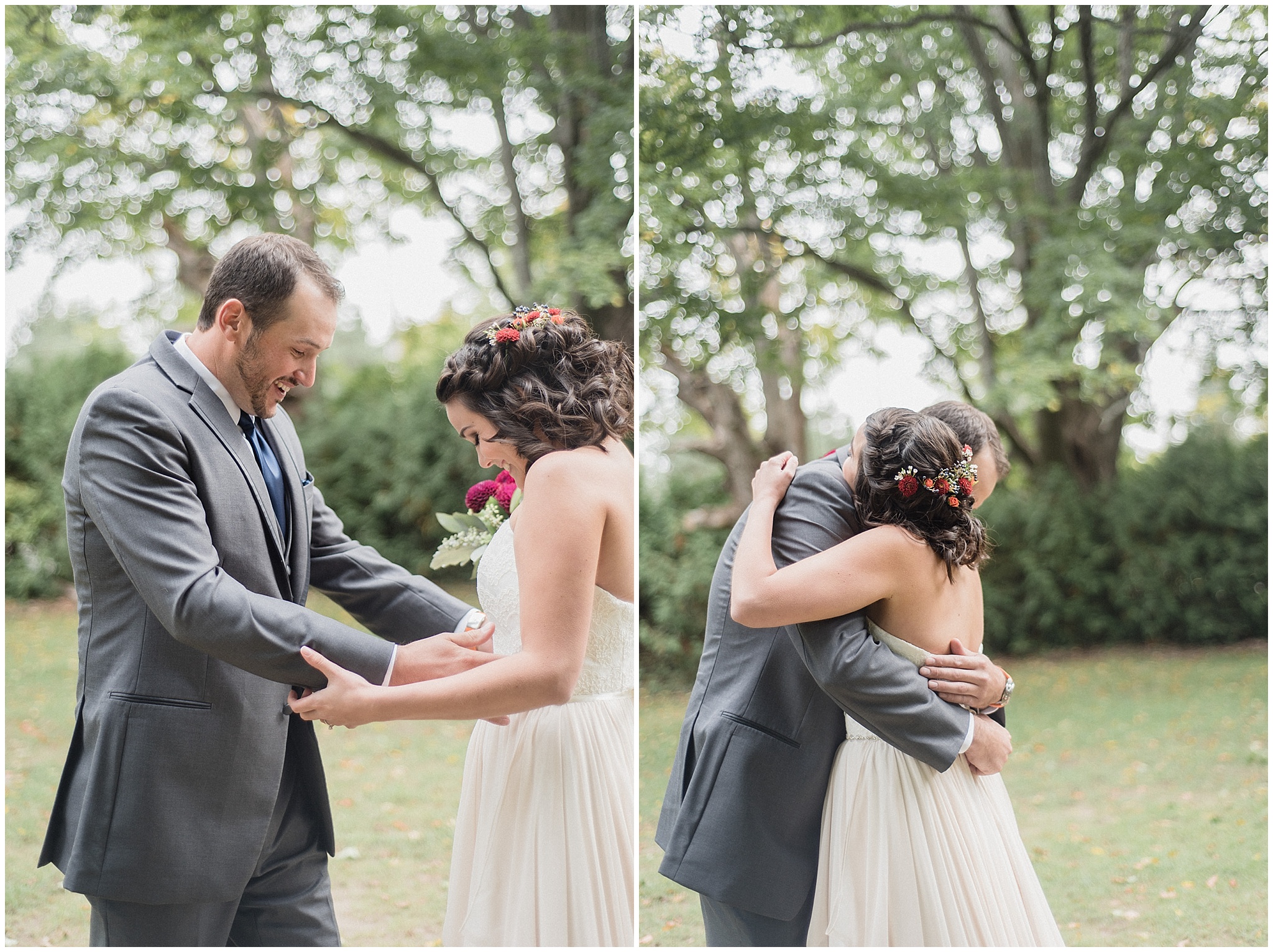 If you can be beautiful and adorable at the same time, Caitlin has certainly nailed it. I love her woodland fairy look!
Plus, those dimples. I mean come one!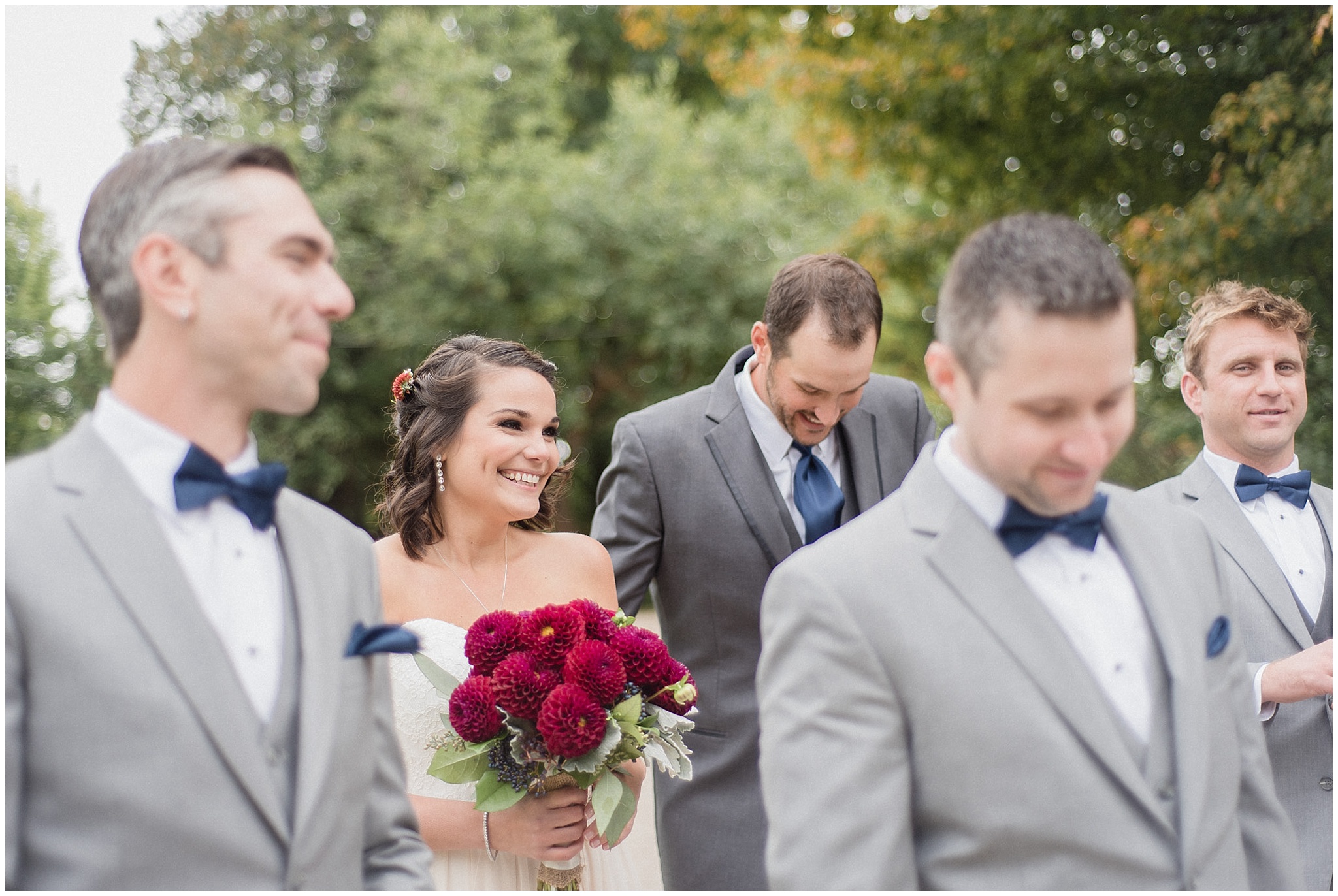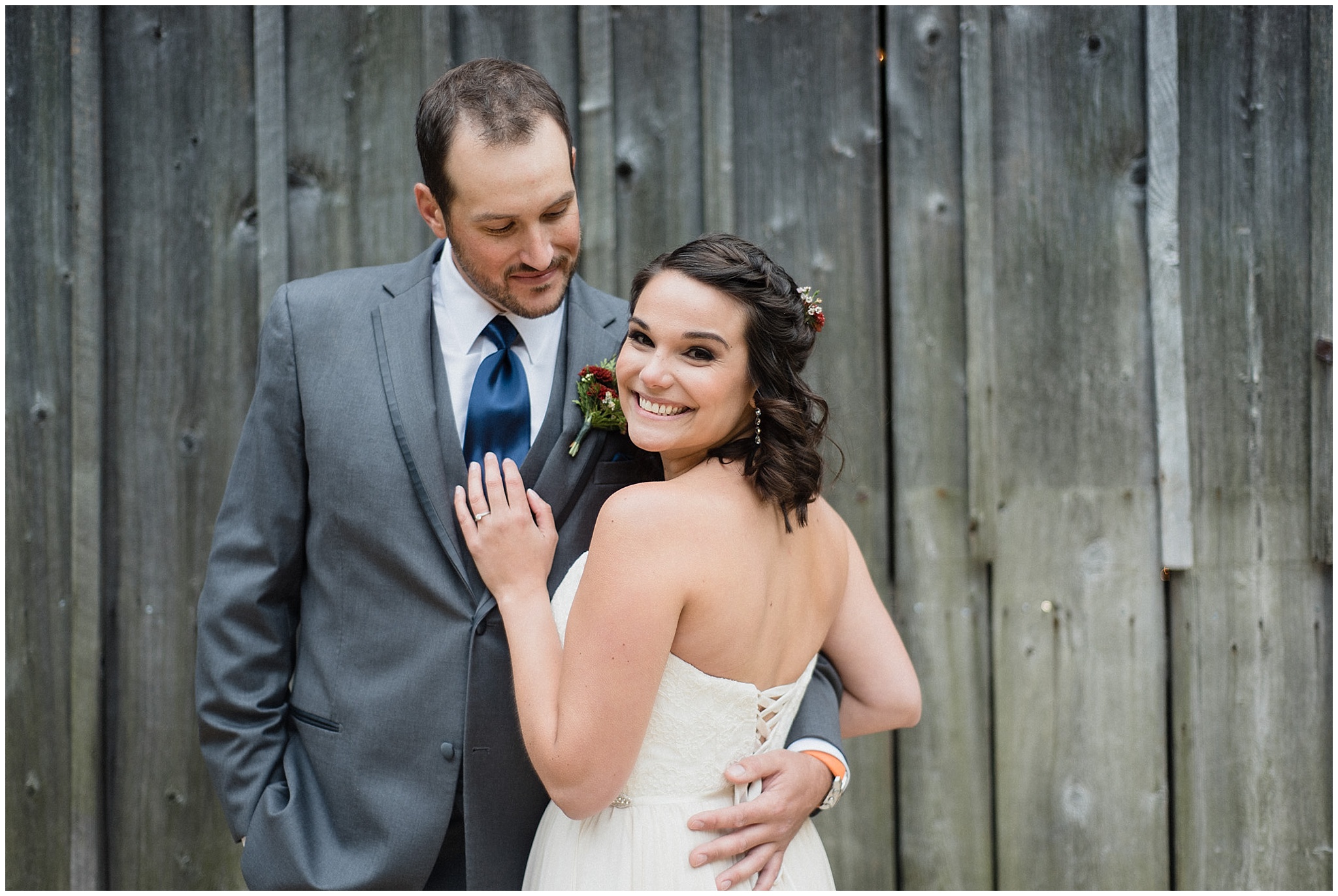 Another thoughtful touch for guests- if it's going to be chilly and you're celebrating outdoors, provide some cozy blankets!
Even after having a First Look, Jeff still reacted this way upon seeing his bride coming down the aisle. You can have it all, friends!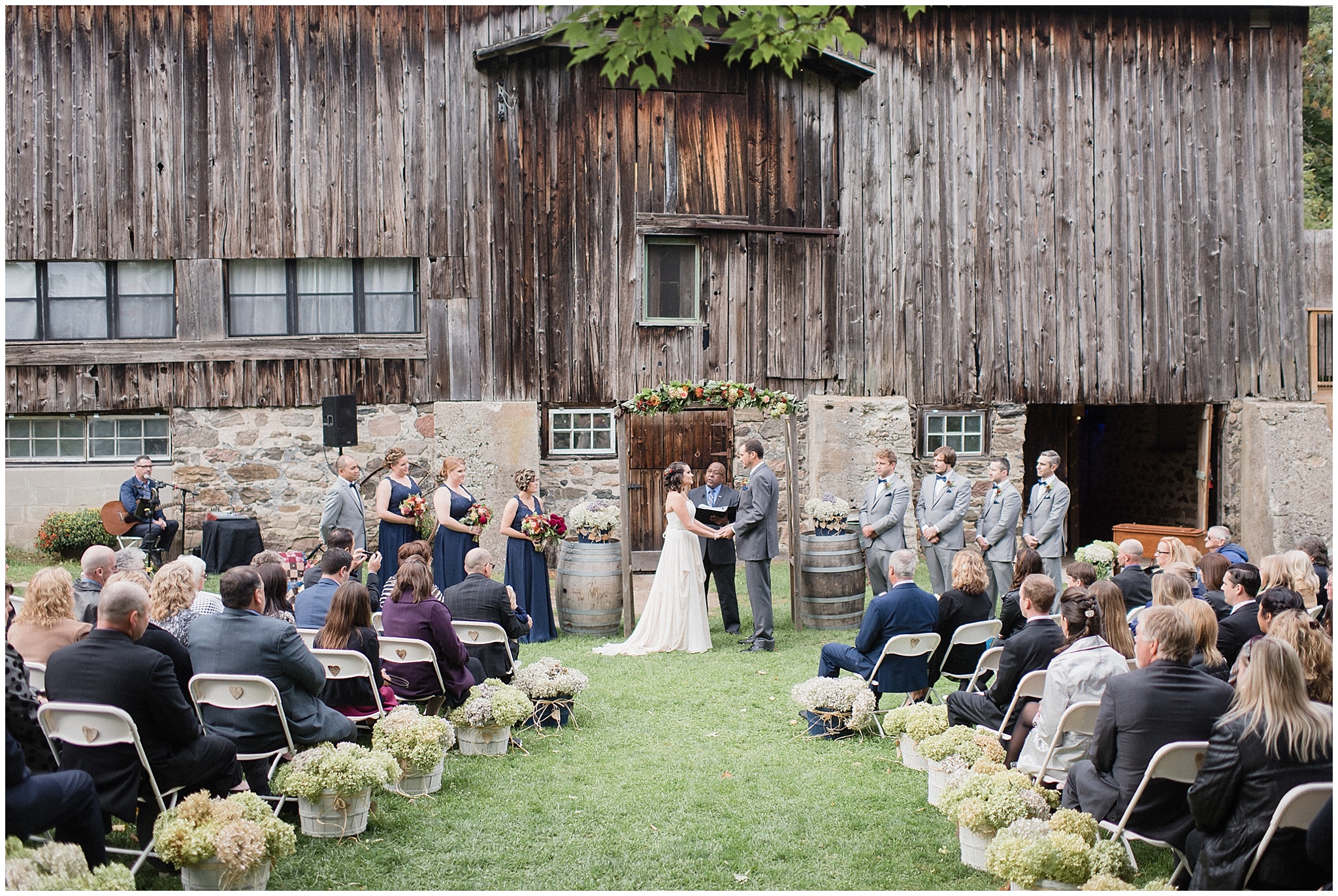 The officiant managed to drop the rings not once…but twice! It was gold.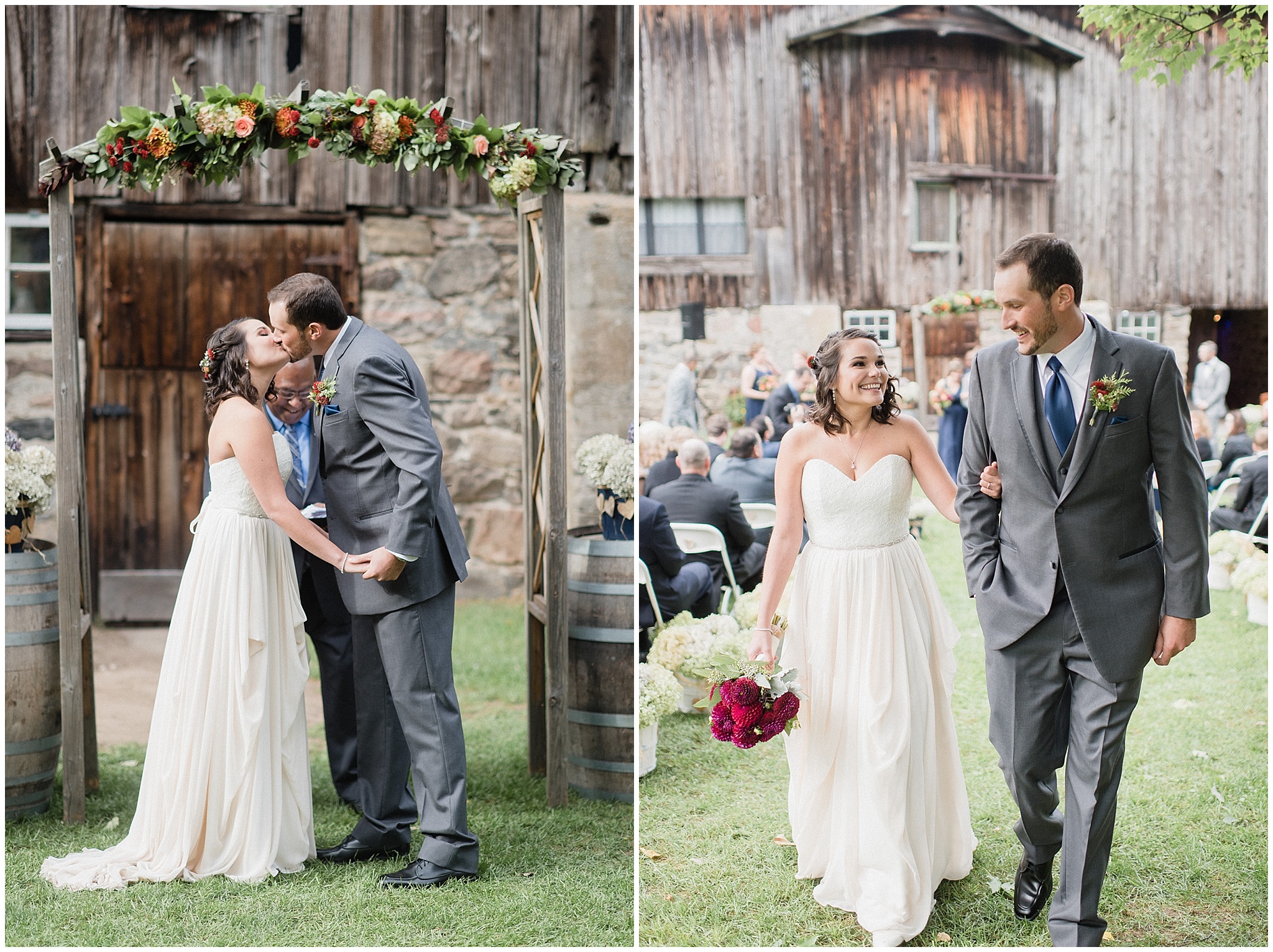 These are the pefectly packages jam favours that Jeff's Mom whipped up for their guests! Such a sweet idea.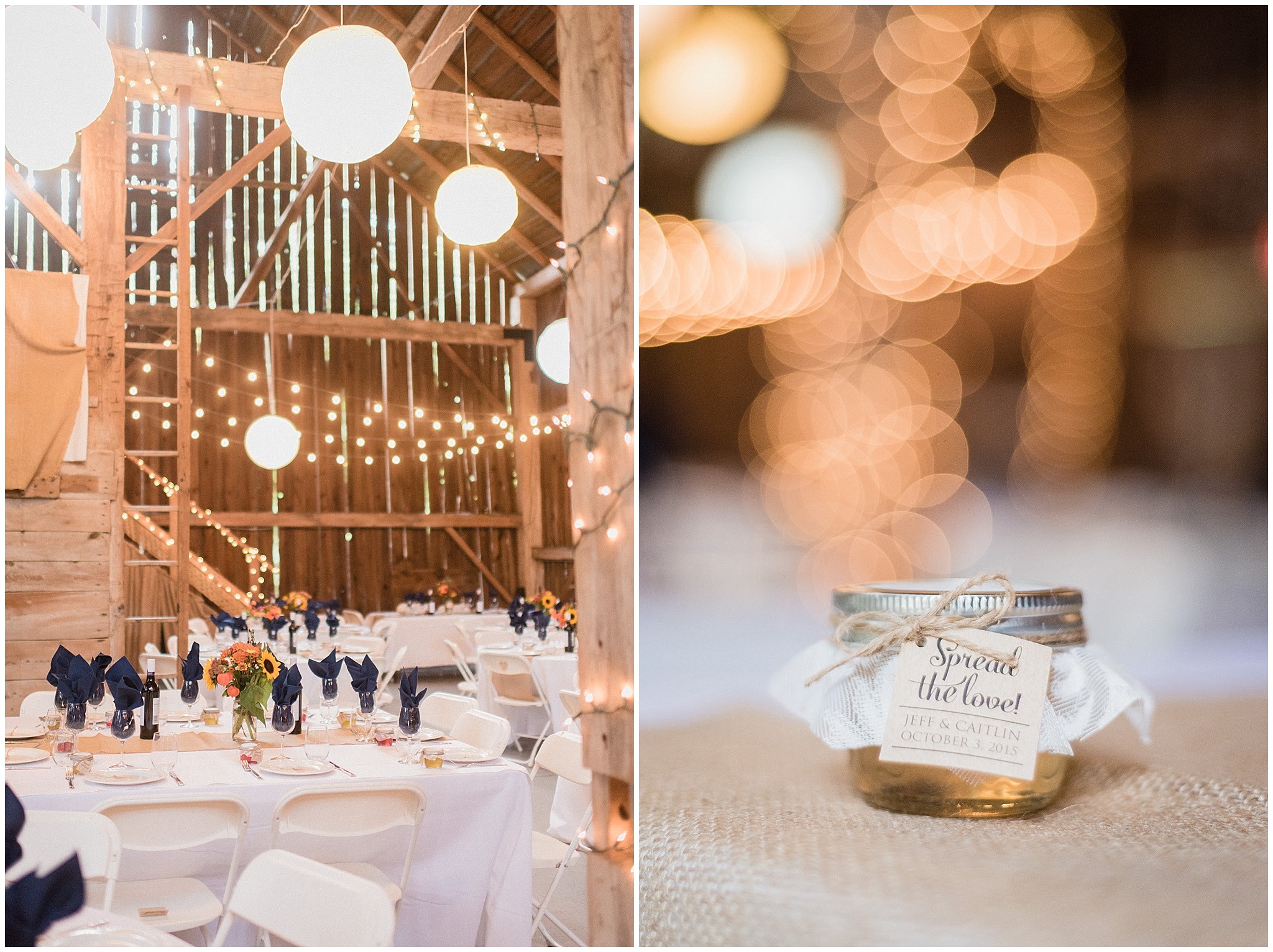 Makeup: Meg Collett Hair: Ashley Shantz Bridal Florals: Rural Roots Flower Co Cake: Cakes by Design Gown: Truvelle from Sash & Bustle Music: Dirty Little Swing Things, Kelly Davies Bridesmaids Gowns: Sophie's Bridal Suits: Moore's Rentals: Elite Party Rentals Catering: Shaw's Catering Late Night: Smoke's Poutinerie Officiant: Gerry from All Season Weddings Venue: LazyDayz Bed & Breakfast